One Of Us Is Lying is a Peacock Original Series but it is all based on a popular book — so here is the One Of Us Is Lying book ending explained.
One Of Us Is Lying is a new Peacock Original Series that focuses on a group of teenagers who are all murder suspects after one of them dies in detention. Everyone has a motive to kill Simon because he is known for exposing deep and dark secrets. He is killed by his peanut allergy when someone slips peanut oil into his cup of water — but who is it?
While the series may not follow the book exactly, the first three episodes seem to suggest it will be very close. For those who read they book, they will likely be happy with the adaptation. For those who haven't read it and just cannot wait for the finale to find out who did it, here is the One Of Us Is Lying book ending explained. Warning, there will be spoilers.
One Of Us Is Lying Book Ending Explained
The book starts off very similar to the series, with Bronwyn, Addy, Cooper, Nate, and Simon all in detention. However, it is for a different reason than in the series. In the series they all have been given detention for different reasons. In the book, they are all in detention together for having their cell phones in their bags. They all say that those weren't their phones, but Mr. Avery, their teacher, doesn't care.
During detention there is an accident in the car parking lot which draws everyone's attention. Of course this happens just as Simon pours himself a drink, and then seems to have an allergic reaction. He isn't carrying his EpiPen on him, so he dies. The autopsy results show that Simon ingested peanut oil, which he is deathly allergic to — and it was common knowledge so everyone there knew all about it.
The police investigate because of suspicious circumstances and of course the four remaining students are the biggest suspects and are questioned about the incident. It is revealed that Simon wrote articles about each of those four students on his gossip website, About That. These posts reveal that Bronwyn stole tests, Nate deals drugs, Cooper is on steroids, and Addie cheated on her boyfriend. Cooper is the only one who disputes the rumor about him.
No one knows why, but Cooper is the only one who does not have his true secret — that he is gay — exposed by Simon.
Someone creates a new blog called About This and posts the rumors from About That. The main four are called into Principal Gupta's office who asks them what is going on with the new blog and the now published rumors. The teens all keep quiet.
Addy's friends all disown her after they find out about her cheating on Jake. Addy becomes friends with Janae, who was Simon's only friend, since she has no one else to turn to.
Bronwyn and Maeve go to the library and hack into Simon's app. Maeve finds a file in the blog queue and looks up Simon's username to find more posts written by him online. Bronwyn discovers that Simon was on several forums that were pro-gun violence.
The media catches on to what's happening in the school and starts calling the group "the Bayview Four". The media attention causes Cooper to break up with Keely, who is his pretend girlfriend since he is really gay and in a relationship with another teen named Kris.
The cops unencrypt the About That post, which is about Cooper and his boyfriend. They call Cooper in and tell him he's a person of interest. Cooper is forced to tell his parents about Kris, and shortly after the whole school finds out.
The cops find a rude comment on the About That blog which seems to have been written by Bronwyn. The comment tells Simon to die, moving her to the top of the suspect list. Nate and Bronwyn get together in the book, which is something that is hinted at early on in the series as well.
Bronwyn tells Addy that she doesn't trust Janae, but Addy doesn't agree. She has almost no one left to turn to in her life now and refuses to think her new friend has anything to do with this.
Nate is arrested when the school finds the nurse's missing EpiPens in his locker. Bronwyn helps Nate's mother find a lawyer for him. The group start to look through the About This website, and Addy notices a small detail relating to something she said to Jake a while back.
Cooper finds out that the accident in the car park involved a car owned by Sam Barron, a student from another school. Bronwyn speaks to Sam, who tells her that someone at Bayview paid him a ton of money to fake an accident in the car park. That someone was Simon.
Kris suggests that Simon killed himself, which at first seems completely off the wall. Looking for answers, Addy goes to see Janae, who has a lot of information on how Simon planned to shake up the school. He hated being rejected by the popular kids at school and was planning on killing himself and framing Cooper, Bronwyn, and Nate.
Jake is also involved and he's the one that planned to frame Addy after her cheating broke his heart. Janae admits to putting the EpiPens in Nate's locker to further frame him. Jake arrives at Janae's house and Addy secretly records his and Janae's conversation. Then her phone goes off in the middle of it and Jake chases her into the woods.
He tries to kill her but Cooper rescues her and then Jake is arrested and charged. Addy moves in with her sister to get away from her mother. Nate tells Bronwyn they're too different and they split up. There's a three month time jump. Bronwyn is playing in a concert in San Diego. Nate arrives and apologizes for his actions and they plan to see a movie together.
It is very likely that at least the bones of the book will be used in the series. This will likely be a one off season however there is a book sequel — One Of Us Is Next — so there could be a second season to the series as well.
About One Of Us Is Lying
"One of Us Is Lying" is based on Karen M. McManus' New York Times best-selling novel of the same name. Mystery surrounds Bayview High when five students walk into detention and only four walk out alive, leaving one dead just as he was about to reveal life-changing secrets about the others in a gossip app.
Each of the students, Bronwyn, Addy, Nate and Cooper, had the opportunity and individual motives to murder their classmate, but all claim to be innocent as the case revolves around which one of them is lying.
Cast:
Marianly Tejada (Bronwyn)
Cooper van Grootel (Nate)
Annalisa Cochrane (Addy)
Chibuikem Uche (Cooper)
Jessica McLeod (Janae)
Barrett Carnahan (Jake)
Melissa Collazo (Maeve)
Mark McKenna (Simon)
One Of Us Is Lying premieres October 7th on Peacock.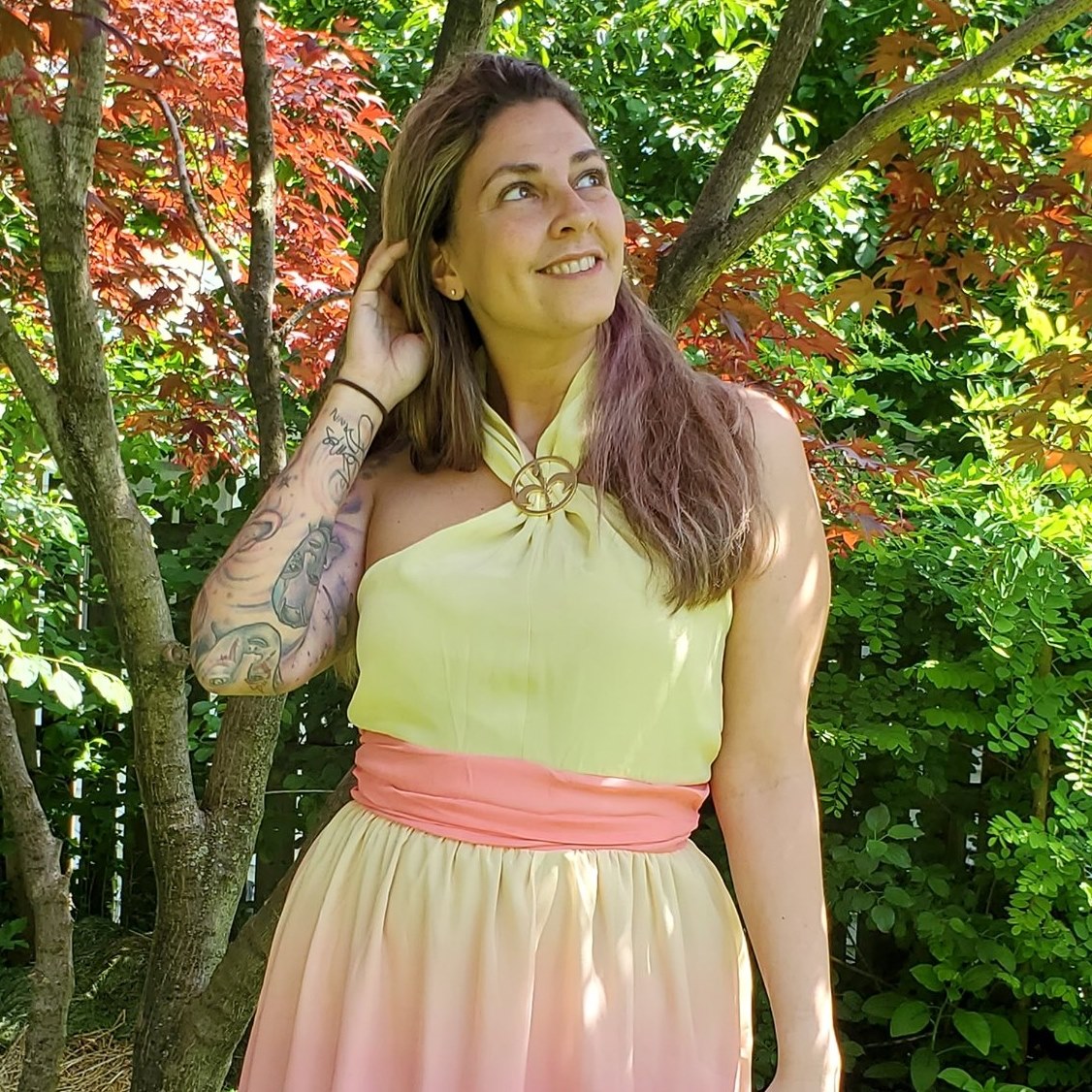 Tessa Smith is a Rotten Tomatoes Tomatometer-approved Film and TV Critic. She is also a Freelance Writer. Tessa has been in the Entertainment writing business for almost ten years and is a member of several Critics Associations including the Hollywood Critics Association and the Greater Western New York Film Critics Association.