Perhaps because it is based on a true story, Profile is a bone-chilling movie that will have viewers on the edge of their seats throughout.
Intense and bone-chilling are two of the best words to describe the movie Profile. What starts off slow, but intriguing, becomes one of those movies that will have you yelling at your TV screen and wishing you could shake the character involved. The scariest part of it is that this is based on a true story, and this is a real problem. Young women and teenagers are being seduced by men on the internet and go overseas thinking they will be married but are either recruited into ISIS or sex slavery — or both.
In Profile a journalist named Amy Whittaker who is working on a story about how ISIS recruits young women from Europe. She creates a fake Facebook profile and pretends to be a young convert, almost immediately she is contacted by a recruit, Bilel, and the two start talking.
When she started this story she was planning on moving in with her long time boyfriend, and was often talking with her best friend Kathy. As the movie goes on, she is more and more sucked into this life of her alter ego Melody, telling herself it is so that she can finish the story but it seems there is something more there.
The style of Profile seemed like something that was going to get more and more frustrating to watch, however it was easy enough to settle in after the first 30 minutes or so felt natural. What I mean of course is the fact that we are watching the story be told through a computer screen. Amy is recording most of the interactions with Bilel on her laptop screen, and viewers watch as she takes notes, translates words, and stays in contact with her boyfriend and best friend — all through her computer.
The audience gets to know her through her chat messages and video calls, and it is easy enough to relate to her. There are some scary things on the internet and her job is to expose them, no matter the cost. Part of what makes this movie so thrilling is that we see her getting deeper and deeper into this undercover story and doing foolish things that are sure to come back and bite her in the butt.
While there are some pacing issues in the middle, and the movie could have easily knocked off 15 minutes or so, the story being told is an important one. These things really happen and exposing just how is a great first step toward stopping it.
The third act of the movie is absolutely terrifying, as well as difficult to watch. This is all on purpose of course, but it does feel like it loses its way on the road to get there. Fortunately it comes all together in the end to tell the story, even though it is an unsettling one.
Profile is an intense, edge-of-your-seat movie that gets more and more frustrating as it goes on — but you just can't look away. Instead you just scream and scream at your TV, like Amy can actually hear you.
About Profile
Inspired by true events, PROFILE follows an undercover British journalist on her quest to bait and expose a terrorist recruiter through social media, while trying not to be sucked in by her recruiter and lured into becoming a militant extremist herself. The unconventional thriller plays out entirely on a computer screen in the screen life format, directed by Timur Bekmambetov.
Profile is available to take home today.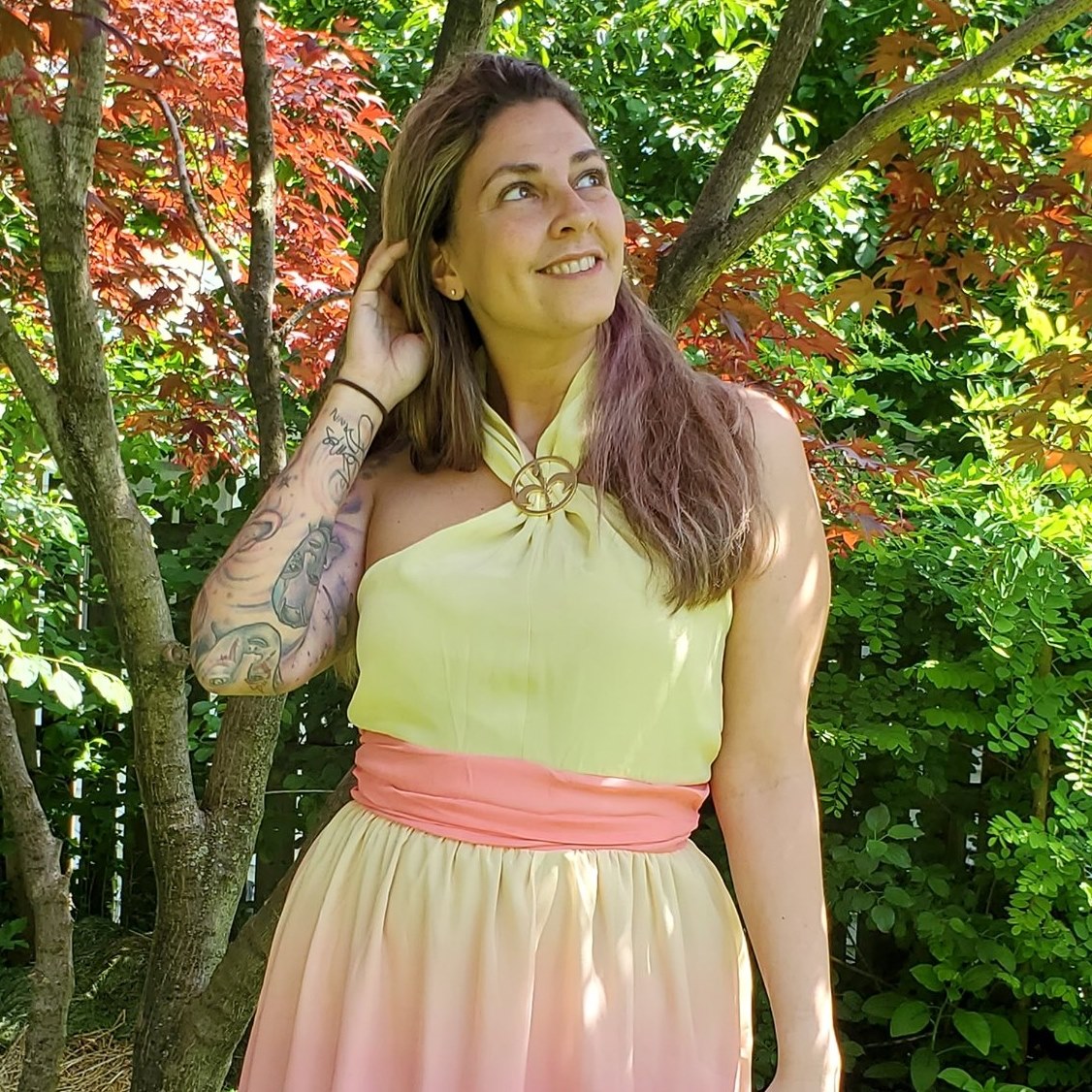 Tessa Smith is a Rotten Tomatoes Tomatometer-approved Film and TV Critic. She is also a Freelance Writer. Tessa has been in the Entertainment writing business for almost ten years and is a member of several Critics Associations including the Critics Choice Association, Hollywood Critics Association, and the Greater Western New York Film Critics Association.