The original Candyman may have come out years ago, but Nia DaCosta's 2021 version taps into social injustices still happening today.
Nia DaCosta's Candyman is finally here and it is a sight to behold. Stunning visuals and imagery, exceptional directing, and stellar performances by all the cast members make this one of the best movies of the year, hands down. The original came out in 1992 and this 2021 version is even better — which is no small feat. The first one is still a classic, and a great horror flick, but this updated version is a heck of a lot scarier, and some of the best and bloodiest deaths seen in a long time.
In this movie a young artist named Anthony has a chance meeting with an old timer in Cabrini who tells him the real story behind Candyman. He was a man who was just offering candy to a child, but was blamed for a crime that was not his — putting razor blades in candy. The police rushed in and killed him without even talking to him – beating him to the point where his face was unrecognizable.
A while later, more razor blades show in candy, proving his innocence. Now there is a legend that if you say his name – CANDYMAN – five times in the mirror, he will return. Anthony decides to focus his artwork for a show around this legend, and unknowingly unleashes Candyman on the town.
This version of Candyman does such a great job of focusing on the current social climate and injustices that Black Americans live with everyday. Unfortunately the plot feels all too real, and like many things that have been seen on the news in the last few years — but have always been present. Using the words "Say My Name" is a great way to bring attention to the fact that every one of these police brutality victims needs to be remembered — and shouldn't have died in the first place. Police are supposed to serve and protect, not rush in guns blazing because of the color of someone's skin.
One of the things that works so well with this movie is all of the incredible performances from the cast. There is not one weak or badly written character. Each and every one of them is believable, and the actors all perfectly deliver. There are several bone-chilling performances, specifically Yahya Abdul-Mateen II and
Colman Domingo, as well as the always amazing Tony Todd.
Teyonah Parris, who fans will see directed by Nia DaCosta again in The Marvels, is fantastic in her role as Brianna Cartwright, partner to Abdul-Mateen II's Anthony McCoy. She shines throughout the film, but particularly in the final moments of it. Her facial expressions truly make the ending work as well as it does.
Speaking of the ending, this is the way to wrap up a film. Although the third act as a whole feels a bit rushed, and this is the first time in a long time I have actually wished a movie was longer, the final moments are sinister, spooky, and tie the whole thing up perfectly.
As for the horror aspect of it, there are several jump scares that come during intense moments that are sure to make the audience laugh nervously as they fly out of their seats. The set up in this movie is so well down, and don't worry, the brutality of it delivers as well.
There are several bloody and unique deaths, which is always a good thing when it comes to movies like this. In particular, some deaths are seen through a compact mirror, and WOW is it creative, spooky, and unnerving. One of the best scenes in the entire movie.
Nia DaCosta's amazing vision and direction help to make Candyman the can't miss movie of the year. When the legends are told, they are told through shadow puppets that add so much to the plot of the movie. They are ominous in their own way, and are a unique way to bring a new depth to the film. Talk about creepy — these things deliver.
Overall Thoughts
Nia DaCosta's Candyman is a little bit sequel, little bit remake, and all incredible. This movie is terrifying, unique, and unafraid to dive into the current social climate. It touches on corrupt police officers and unfair racist brutality toward Black Americans. All of this wrapped up in a neat little horrifying bow along with a standout cast.
Candyman is easily the scariest movie of the year — for many reasons. Now go ahead, say his name. I dare you.
About Candyman
In present day, a decade after the last of the Cabrini towers were torn down, Anthony and his partner move into a loft in the now gentrified Cabrini. A chance encounter with an old-timer exposes Anthony to the true story behind Candyman. Anxious to use these macabre details in his studio as fresh grist for paintings, he unknowingly opens a door to a complex past that unravels his own sanity and unleashes a terrifying wave of violence.
Candyman comes to theaters on August 27th.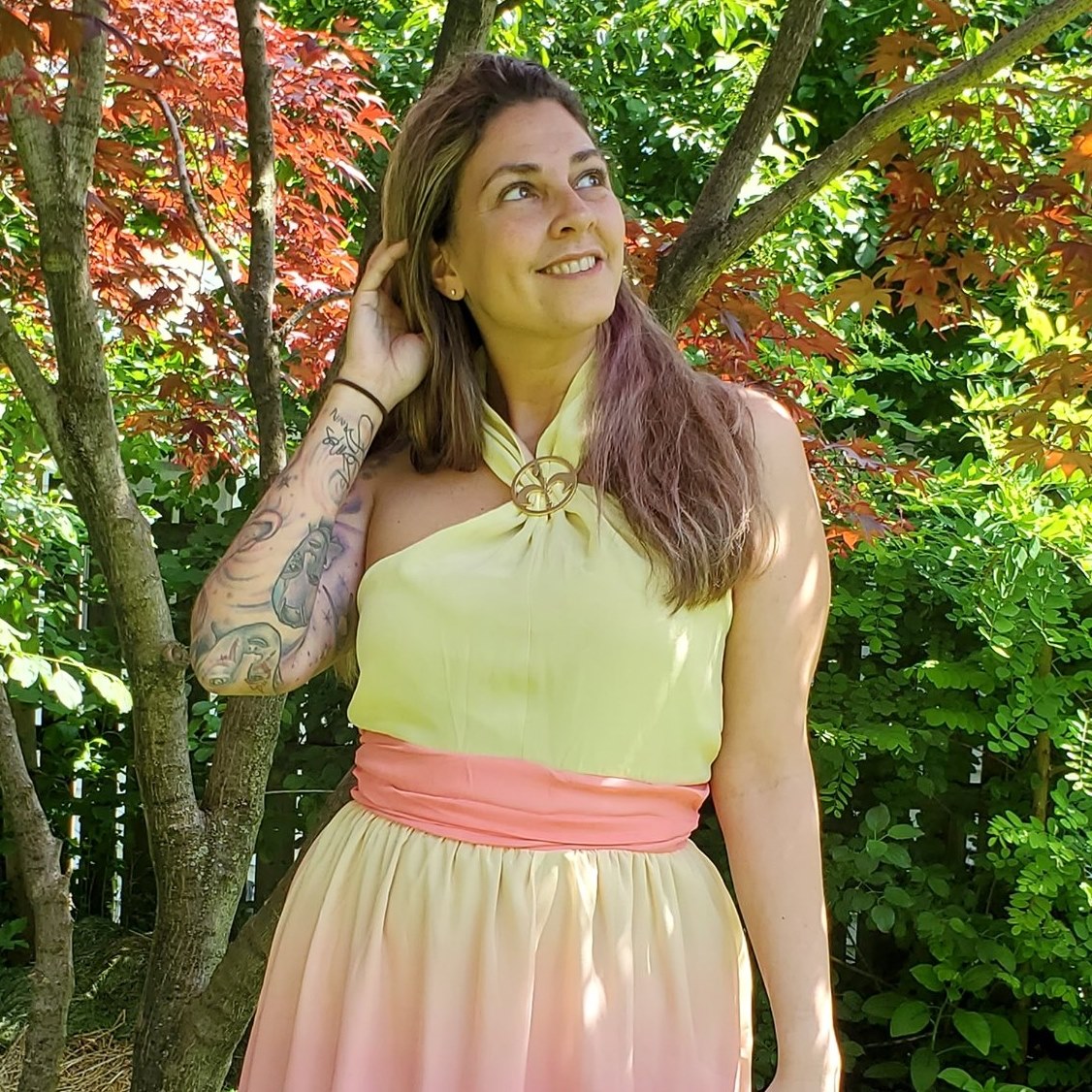 Tessa Smith is a Rotten Tomatoes Tomatometer-approved Film and TV Critic. She is also a Freelance Writer. Tessa has been in the Entertainment writing business for almost ten years and is a member of several Critics Associations including the Critics Choice Association, Hollywood Critics Association, and the Greater Western New York Film Critics Association.