Vivo is a musical adventure that the whole family will enjoy! Filled with heart, incredible songs, and an unforgettable journey.
Vivo is so much more than an animated musical film for children — it is a heartwarming adventure story that is filled with incredible music, lovable characters, and a lot of laughs. This one is going to be a standout for 2021 — mark my words. There is a lot to love about it, and one of those movies you can watch over and over without getting sick of. Which is a good thing because my children are already obsessed and know all the words to every song. We have watched Vivo more times than I can count and honestly, I am not mad at it.
This story comes from the brilliantly creative mind of Lin-Manuel Miranda, but not only that, he stars in the film as the voice of Vivo — a musically inclined Kinkajou. This adorable little guy performs with his friend, Andres, until one day an unexpected life change forces him across the world on an adventure he never expected to take. He is tasked with a very important job — to deliver a song — and what happens over the course of the film is sure to warm even the most frozen heart.
What Works With Vivo
There is so much that works with this movie. The music is phenomenal, but really, what else do you expect from the creator of In The Heights and Hamilton? There is a variety to the music, with each song somehow being better than the last. Get ready to dance along, sing along, and find a new soundtrack to be in love with because Vivo is going to give you that.
This movie isn't all only about the music though. The story teaches a lot of valuable lessons about never leaving something unspoken, allowing others to be themselves, and about not judging a book by its cover. Other than that, there is also a lot of nature references and important facts about the Everglades and its flora and fauna. A great way to slip in the importance of being environmentally considerate in a way that kids will resonate with.
As for the actual look of this film, it is stunning. There is so much to look at, and so many details, that go into each and every scene. Vivo has some gorgeous animation — not only for the main story, but during the songs things change a bit. A great way to keep things unique and interesting. It all comes together perfectly.
Personally, Gabi is my favorite character — although they all have their reasons to love them. The reason I adore Gabi is that she is a little bit chunky, and a lot a bit herself. This girl marches to the beat of her own drum, something she literally sings about in Vivo, and that is easy to recognize by her purple hair (twins!). She is very lovable and has a big heart.
What Doesn't Work With Vivo
This is a hard section to fill for Vivo because — if I am being totally honest — this is a near perfect movie. It is VERY hard to come up with any issue with this one. It is gorgeous to look at, filled with incredible music, and has an all star voice cast that, quite simply, knocks this thing out of the park. Even the pacing works well to keep the story plugging along, while taking time to enjoy the moments that should be taken in.
If I had to choose one thing I would say that there isn't enough music. Trust me, there are a lot of songs — each of them amazing. But there are one or two moments where I think a song would have really heightened the experience. This is being totally nit-picky, but if I had to pick, that would be the issue.
Overall Thoughts
The music, cinematography, animation, and heartwarming story all come together to form something unique, entertaining, and incredible in Vivo. Lin-Manuel Miranda has done it again — this one is going to be a huge hit with families around the world. There is so much to love about it, including the love letter to Cuba and its culture. This is one that will not soon be forgotten.
Vivo deserves to be seen on the big screen, but with it coming to Netflix that just means families can enjoy it more often — and get to work on learning the words to every song right away. Now, where can I get a Vivo plush? For my kids… of course…
A musical adventure that teaches important life lessons about being yourself and finishing what you start — no matter what. Plus, that Lin-Manuel Miranda soundtrack is FIRE!
About Vivo
An animated musical adventure featuring all-new songs written and performed by Hamilton creator Lin-Manuel Miranda, VIVO follows a one-of-kind kinkajou (aka a rainforest "honey bear," voiced by Miranda), who spends his days playing music to the crowds in a lively Havana square with his beloved owner Andrés (Buena Vista Social Club's Juan de Marcos González). Though they may not speak the same language, Vivo and Andrés are the perfect duo through their common love of music.
But when tragedy strikes shortly after Andrés receives a letter from the famous Marta Sandoval (three-time Grammy-winning Latin pop legend Gloria Estefan), inviting her old partner to her farewell concert in Miami with the hope of reconnecting, it's up to Vivo to deliver a message that Andrés never could: A love letter to Marta, written long ago, in the form of a song. Yet in order to get to the distant shores of Miami, Vivo will need to accept the help of Gabi (newcomer Ynairaly Simo) – an energetic tween who bounces to the beat of her own offbeat drum.
Vivo hits Netflix on August 6th!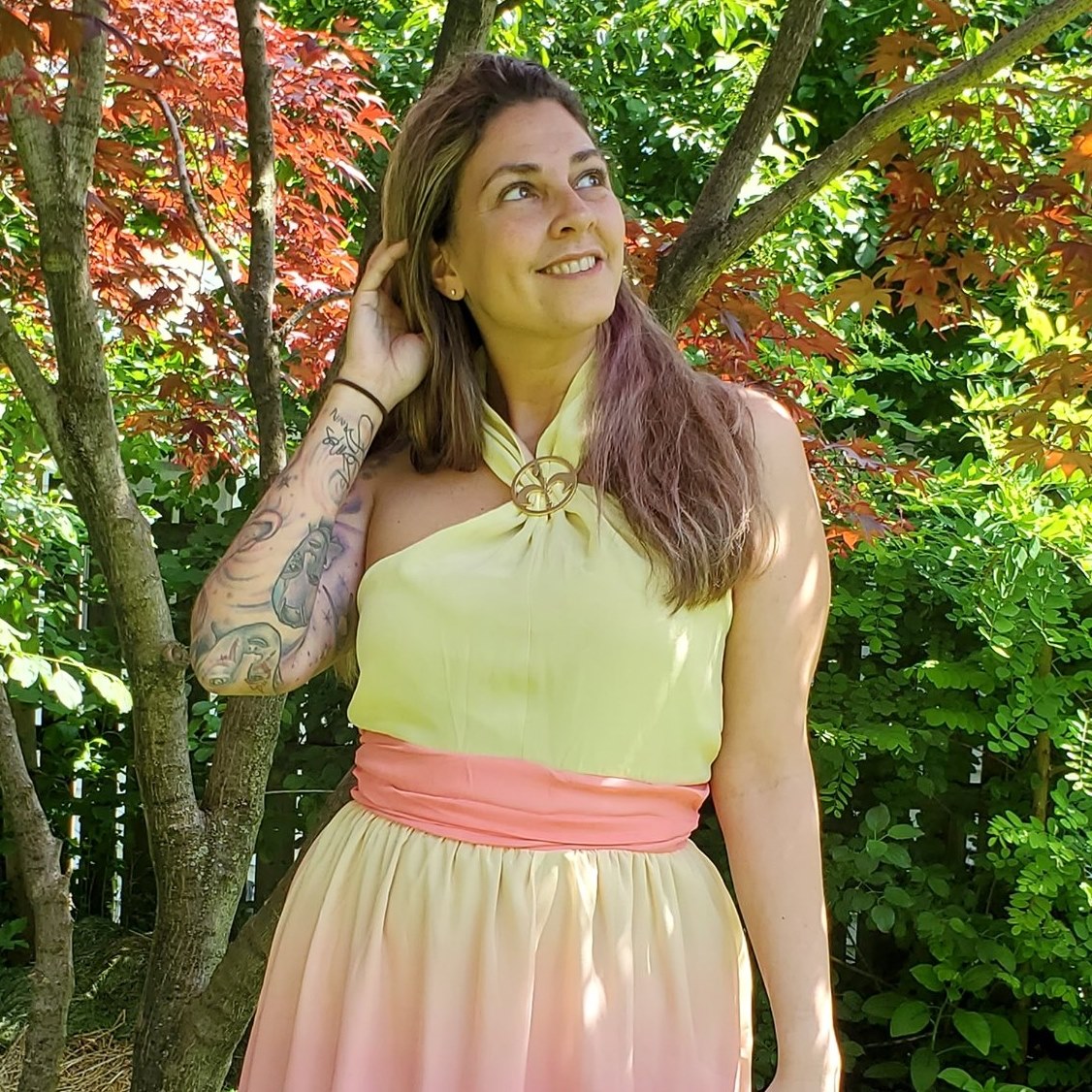 Tessa Smith is a Rotten Tomatoes Tomatometer-approved Film and TV Critic. She is also a Freelance Writer. Tessa has been in the Entertainment writing business for almost ten years and is a member of several Critics Associations including the Hollywood Critics Association and the Greater Western New York Film Critics Association.