Black Widow is finally here, and Marvel Studios' latest film is filled with emotional moments — here are the top 10.
Black Widow is finally here after many delays, and it does not disappoint when it comes to emotional moments. This film is an emotional roller coaster that is sure to evoke all sorts of emotions – anger, sadness, happiness, laughter, and more.
Here is a quick break down of the 10 most emotional moments in Marvel Studios' Black Widow — and it was hard to narrow it down because this movie really is a heavy one, with lots to love (and not love) about it. As always, this is not ranked in any order, and is displayed in the order they occurred in the film.
WARNING: BLACK WIDOW SPOILERS AHEAD
Natasha Protects Young Yelena
The first 15 minutes work so well because the young actresses are FANTSTIC at capturing the feel of Scarlett Johansson and Florence Pugh. The first moment to really evoke a strong emotion is a when Young Natasha steps up to protect her "sister" Young Yelena. This is when you know the type of person that Nat is, and the fact that she is willing to put herself at risk, to protect those she loves. Such a heartwarming moment.
Natasha & Yelena Reunion Fight
Flash forward many years later and the next emotional moment is the reunion between these pretend sisters. What do these trained killers do the first moment that they lay eyes on each other again? Fight of course! And what a fight it is. Some epic hand to hand action is what makes this an exciting sequence.
Red Guardian Breakout Fight
Speaking of amazing action scenes — the fight to break Red Guardian out of jail is insane! More hand to hand combat, but also some pretty amazing explosions. And of course, what would a fight with Natasha be without some posing.
The second they are together on the jet, the laughter starts as the girls start talking about the Red Room removing their reproductive organs. Only Marvel could pull that conversation off so well.
"It Was Real To Me."
The first moment to cue the water works — like heavy water works — is during the reunion of the whole family, where they are fighting over the past. Natasha talks about how they were just spies doing their job, and nothing was real. Yelena, the more emotional one, says that it was real to her before storming off. This is an intense moment because it shows how much she loves these three, and considers them family no matter what.
Taskmaster Reveal
Taskmaster is one of the best villains in Marvel Comics, so to see the identity of this person completely changed was infuriating. Not so much that Taskmaster is female, that can be worked with, but the fact that she was under the control of someone else, and is now released from that grasp is upsetting. This means that Taskmaster, should she continue on in the MCU, will not be that same villain. This is similar to what was done with Ghost in Ant-Man and the Wasp, and is disappointing.
"Sever The Nerve."
Natasha gets pushed to the side a lot in this film, despite it being named after her, however she gets a shining (and badass) moment when she says "sever the nerve." What makes it even better is the dig she throws as she breaks herself from the pheromones — "you weren't strong enough to do it so I have to."
Yelena Sacrifices Herself
Yelena takes a page out of Natasha's book and is willing to sacrifice herself in order to help take down the Red Room, and save the Widows. As she looks at her sister and says "this was fun", there isn't a dry eye in the house.
"We're Both Upside Down."
In true Marvel fashion, they know what they are doing with subtle little lines. At the beginning of the movie, when the girls are playing, "we're both upside down" is said — so of course, that is the first line Yelena speaks to Natasha after attempting to allow herself to die for the greater good.
"It Was Real To Me, Too."
Follow that part up with Natasha admitting to Yelena that their family was real to her too, and you have a waterworks festival. The end of the film is extremely emotional as it all comes together. There is nothing better than seeing these two sisters truly appreciate each other, and the relationship they have. Black Widow is very much about family.
End Credit Scene
The end credit scene is a roller coaster of emotions in itself. There is happiness to see Yelena with her dog (who has a very special name) follow up by sadness to see her visiting Natasha's grave. Then Contessa (Madame Hydra) shows up — which was to be her first appearance in the MCU instead of The Falcon and the Winter Soldier and that is pure oh goodness, what is happening mixed with excitement.
Finally, when she gives Yelena her next target and it is revealed to be Clint Barton AKA Hawkeye. This is maddening because it is something that Natasha would very obviously NOT want. Plus it is shocking because Yelena was never expected to be the bad guy in the Hawkeye series, but she is clearly one of them.
Enjoyed these Black Widow emotional moments? Want more about this film?
Check out all of our Black Widow coverage.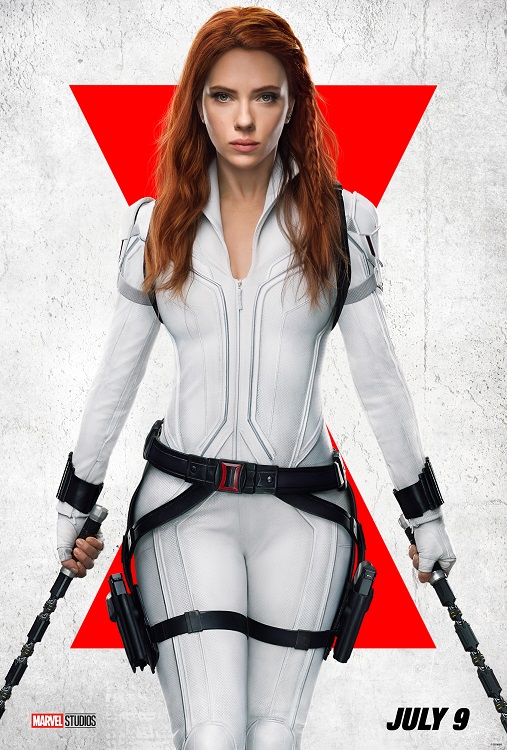 About Black Widow
In Marvel Studios' action-packed spy thriller "Black Widow," Natasha Romanoff aka Black Widow confronts the darker parts of her ledger when a dangerous conspiracy with ties to her past arises. Pursued by a force that will stop at nothing to bring her down, Natasha must deal with her history as a spy and the broken relationships left in her wake long before she became an Avenger.
Scarlett Johansson reprises her role as Natasha/Black Widow, Florence Pugh stars as Yelena, David Harbour portrays Alexei/The Red Guardian, and Rachel Weisz is Melina. Directed by Cate Shortland and produced by Kevin Feige, "Black Widow"—the first film in Phase Four of the Marvel Cinematic Universe— will launch simultaneously in theaters and on Disney+ with Premier Access in most Disney+ markets on July 9, 2021.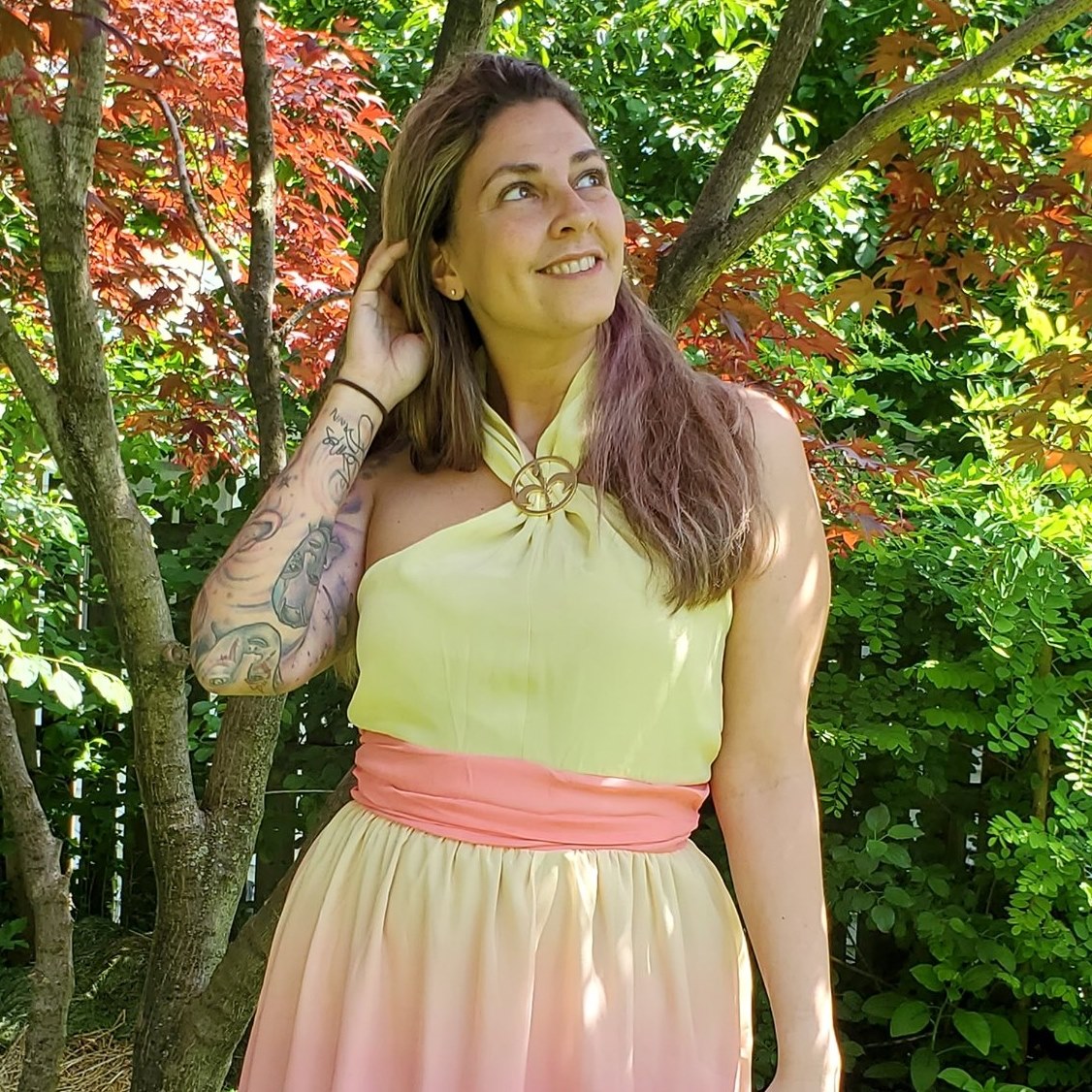 Tessa Smith is a Rotten Tomatoes Tomatometer-approved Film and TV Critic. She is also a Freelance Writer. Tessa has been in the Entertainment writing business for almost ten years and is a member of several Critics Associations including the Hollywood Critics Association and the Greater Western New York Film Critics Association.