Disney and Pixar's Luca is a visually stunning film, but that is not all that is beautiful about it – the story is extremely heartwarming.
There is something about a Pixar movie that just warms the heart, and Luca is no different. This film is a story about friendship — real, true friendship — as well as squashing prejudices and conquering fears. Disney and Pixar's Luca is a love letter to the Italian Riviera, perfectly embracing the food, music, and feel of a small town in Italy. On top of all that, it is a joy to watch because of how visually stunning it is.
Luca, the title character, is a sea monster who has never even thought of going to the surface until he meets an outgoing friend named Alberto. In an interview with the Director Craig Gillespie, he discusses the dynamic of these two boys, and how their friendship was modeled after one of his own. They bond quickly as Alberto continues to push Luca out of his comfort zone, which allows him to get a whole new appreciation for the world.
When Luca and Alberto are wet, they look like sea monsters, but when they dry out, the appear to look human. This, of course, causes challenges for them while they are exploring the surface because they need to avoid water at all costs. Once they meet a young girl named Giulia, the three of them become fast friends, affectionately calling themselves the underdogs. They join forces to enter into a race, the Portorosso Cup, that they all want to win for different reasons.
The difference in the look and feel of under the sea versus above the surface really helps drive the story home. Under the water things are always moving, and it features a completely different color palate than the surface does.
Amazing Cast
One of the things that really shines with Luca is the incredible voice cast. Luca is voiced by Jacob Tremblay and Alberto is voiced by Jack Dylan Grazer. The chemistry that these two have together is amazing, and it is very clear that these characters are fantastic friends. Which says a lot because none of the cast was together while recording their parts, so they were not in person to play off each other's energy.
Emma Berman, who voices Giulia is a breath of fresh air. She brings the quirky to her character, while also representing a lot of the comedic relief. She literally "swears" by yelling cheese names — how perfectly Italian is that?
Maya Rudolph and Jim Gaffigan voice Luca's parents and they also provide for comedy, which is to be expected. They are both ridiculously hilarious, and bring that humor to their characters with ease. Many of the laugh out loud moments involve them.
When it comes to the Italian actors, the voice of Ercole, Saverio Raimondo, steals the show. He is the "bully" of the town and so very full of himself. Marco Barricelli takes on the voice of Massimo, Giulia's father, and though he doesn't talk too much, when he does, it is with purpose.
Each and every actor brings something to the table, and makes their characters not only believable, but fun to watch. It is very easy to become invested in the story because of how amazing they are.
Important Messages
While Disney and Pixar's Luca is fun for the whole family, there are some very important messages for children laced throughout the film. Luca will teach them to confident and unafraid to step out of their comfort zone, while Alberto will show them it is OK to open up about your feelings. Giulia is very strong willed, in a good way, and will never give up on anything, or anyone, no matter the situation. When she sets her mind to something, she will try and try again – unafraid to fail.
There are messages for adults in here as well — like learning to accept others for who they are. Don't judge a book by its cover and just because something seems scary, doesn't mean it is. A great lesson for children as well, although many kids just naturally accept others, and unfortunately learn their prejudices from who raises them and the world surrounding them.
Overall Thoughts
Disney and Pixar's Luca is a heartwarming movie about friendship, finding yourself, and acceptance. Viewers are sure to think about their best friends while watching, and might even make a phone call to their parents afterwards as well.
There is so much to love about Luca from the comedy, the visuals, and of course, the heart. In true Pixar fashion you will likely be shedding some tears by the time you get to the end. If you don't crave a trip to Italy after watching Luca, you didn't watch it right. This movie should be enjoyed with a gelato and pasta, not popcorn and candy.
Oh, and don't forget to watch the credits, as the story continues there through photos — with a very special (and hilarious) end credit scene.
Want more? Check out all of our Luca coverage!
About Disney and Pixar's Luca
Set in a beautiful seaside town on the Italian Riviera, the original animated feature is a coming-of-age story about one young boy experiencing an unforgettable summer filled with gelato, pasta and endless scooter rides. Luca shares these adventures with his newfound best friend, but all the fun is threatened by a deeply-held secret: he is a sea monster from another world just below the water's surface.
Luca comes to Disney+ on June 18th!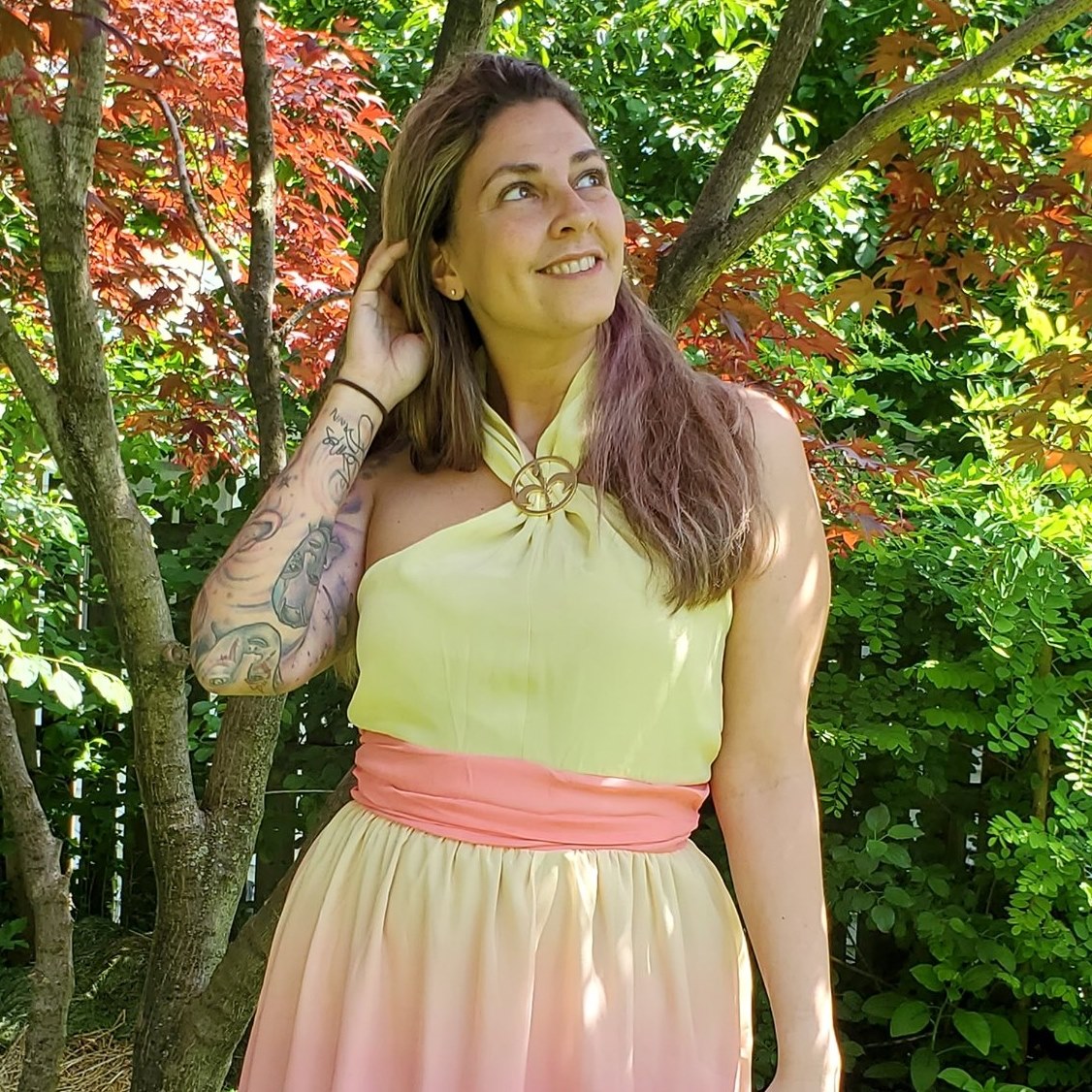 Tessa Smith is a Rotten Tomatoes Tomatometer-approved Film and TV Critic. She is also a Freelance Writer. Tessa has been in the Entertainment writing business for almost ten years and is a member of several Critics Associations including the Critics Choice Association, Hollywood Critics Association, and the Greater Western New York Film Critics Association.