Day 2 of E3 2021 featured presentations from 24 Entertainment, Xbox & Bethesda Games, SQUARE ENIX, Warner Bros. Games, and more.
Day 2 of E3 2021 – the most anticipated video game showcase on the planet – featured presentations from 24 Entertainment, Xbox & Bethesda Games, SQUARE ENIX, Warner Bros. Games, and more.
Xbox & Bethesda Games Showcase
This presentation featured a whopping 30 different games! There were certainly some highlights though, including the following.
A new trailer for Halo Infinite showcased its multiplayer mode. Halo Infinite's free-to-play multiplayer experience is dynamic, ever-evolving, and arrives later this year on Xbox and PC. Whether you're a returning player ready to check out the Master Chief's new campaign or brand new to the franchise, Halo Infinite builds on the legacy foundations of the series' sandbox-driven gameplay, including Big Team Battle and Arena.
Offering something that's equal parts fresh and familiar, with a personalized Spartan journey that's only just beginning at launch – Halo Infinite's multiplayer will deliver continuous content releases, finely tuned combat, unique modes, and community-driven content for years to come.
Sea of Thieves' new update – A Pirate's Life – will feature Captain Jack Sparrow from the Pirates of the Caribbean films. Split across five incredible Tall Tales packed with secrets and side-quests, Sea of Thieves: A Pirate's Life sees Captain Jack Sparrow sailing in from beyond the horizon to sweep players into an epic new adventure!
Free Jack from his prison and witness the power of the world's greatest Pirate Treasure, which he just so happens to have stolen, before joining him on an unforgettable quest to stop dark forces from dominating this pirate paradise. This lovingly crafted story will be available to play alone or with a crew, and will be a free update for all players with the arrival of Sea of Thieves: Season Three on June 22.
Microsoft Flight Simulator is coming to Xbox Series X|S July 27, 2021. Play it day one with Xbox Game Pass. Players will experience the same level of depth and complexity that fans of the critically acclaimed flight simulator have come to love on PC.
The Microsoft Flight Simulator team also announced today a one-of-a-kind expansion in partnership with Paramount Studios to coincide with the exciting launch of the new Top Gun: Maverick movie. More details on the experience will be revealed as the November 19 premiere of the movie and release of the expansion draw closer.
Starfield is the first new universe in 25 years from Bethesda Game Studios, the award-winning creators of The Elder Scrolls V: Skyrim and Fallout 4. In this next generation role-playing game set amongst the stars, create any character you want and explore with unparalleled freedom as you embark on an epic journey to answer humanity's greatest mystery.
Launching November 11, 2022 exclusively on Xbox Series X|S and PC. Become a member of Constellation at StarfieldGame.com and be among the first to receive Starfield news and updates.
Square Enix
Fire up Star-Lord's jet boots for a wild ride across the cosmos in this third-person action-adventure game, a fresh take on Marvel's Guardians of the Galaxy. With the unpredictable Guardians at your side, blast your way from one explosive situation to another, with original and iconic Marvel characters caught in a struggle for the fate of the universe. You got this. Probably.
Marvel's Guardians of the Galaxy is coming October 26, 2021 on PS5, PS4, Xbox Series X|S and PC.
Black Panther must defend Wakanda from Klaw, who seeks to steal Vibranium for his own desires. Watch the cinematic trailer for Marvel's Avengers Expansion: Black Panther – War for Wakanda. Available in August 2021!
The Life is Strange Remastered Collection includes 'Life is Strange Remastered' and 'Life is Strange: Before the Storm Remastered'. Both award-winning games have been remastered with updated visuals across characters & environments.
Featuring the following remastered upgrades:
Remastered visuals across characters and environments
Vastly improved character animation using full facial mocap performance *featured in Life is Strange Remastered only*
Updated and refined gameplay puzzles
Warner Bros. Games
New PVP mode for #Back4Blood tells us one thing – things are about to get messy. Coming Slay, October 12! Play Back 4 Blood day one with Xbox Game Pass.
24 Entertainment
CHAINSAW coming to #NARAKABLADEPOINT on Aug 12, 2021. Pre-order now to get a NEW HERO: Yoto Hime and other Exclusive Items with up to $11.98 OFF.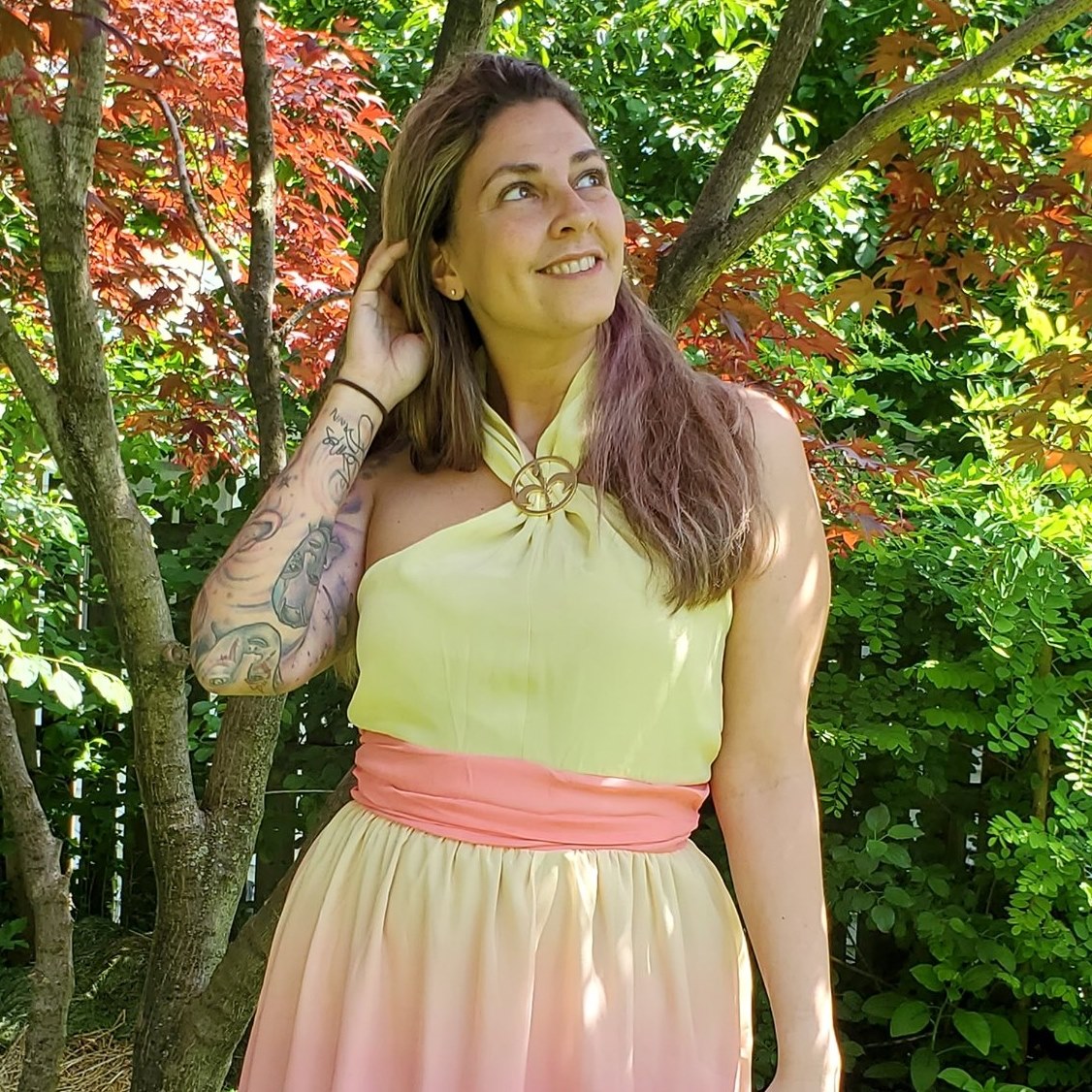 Tessa Smith is a Rotten Tomatoes Tomatometer-approved Film and TV Critic. She is also a Freelance Writer. Tessa has been in the Entertainment writing business for almost ten years and is a member of several Critics Associations including the Hollywood Critics Association and the Greater Western New York Film Critics Association.