The brilliant creators behind Cruella are what make this movie so unique — the costumes, the set production, the hair & makeup, and the directing.
Cruella is a gorgeous and visually stunning movie, that tells a reimagined origin story of one of Disney's greatest villains. The reason that it comes together so well is because of the brilliant minds behind it. Recently, the creative team got together for a press day interview to talk about what they put into this film, and how they came up with the things they did — the costumes, the makeup and hair, and the set production.
Participating Talent:
Craig Gillespie (Director)
Jenny Beavan (Costume Designer)
Nadia Stacey (Hair & Makeup)
Fiona Crombie (Production Designer)
"I wanted there to be this grey area and for the audience to empathize with the choices she was making, and to do it in a way that is fun." – Craig Gillespie on the story of Cruella
Estella and Cruella
Estella and Cruella are two very different characters, even if they both live inside the same body. Jenny Beavan, the costume designer, explains her inspiration behind Cruella's looks, saying that "when she gets to the Baroness, who is old fashioned but a good designer, she hones her skills and uses them to up her style." Cruella certainly does that, and becomes a show stopping force in the fashion world.
Nadia Stacey, Hair & Makeup, talks about the black and white wigs that they had to use while filming. It turns out it was a lot easier for young Stella. They had one wig made for Tipper, and it was mostly one style, maybe a little messed up for a couple of scenes.
Nadia said it was so much harder for Emma Stone because it was a really busy time for the wig industry, and white hair is hard to get a hold of because it has to be processed in a very particular way. For a long time, she only had two wigs for Emma, and changed the style according to the scene. She was constantly adding things, or taking things off. "I could have made it easier with one or two styles, but once you know you have the creative freedom to play with these looks, it's like what can I do next."
Nadia also points out that for Estella, her hair and makeup is used as a tool of deception because she has to disguise herself from the Baroness. When she shows up in these red carpets, there is a need to see the difference — and it has to be huge. In order to pull this off, Estella had to be kept simple, so that there was somewhere to go when she became Cruella.
The Baroness and Cruella
The Baroness and Cruella are both exceptional lead characters, but very different at the core. Nadia talks about their styles, and says that the Baroness has a very 50s look that she has perfected over time. Cruella is still finding herself. She is testing things and playing with things. Nadia loved diving into the hairstyles, which were getting bigger and bigger. She also says that it was fun to have two strong leading ladies that you are designing for, that have completely different looks. The Baroness is structured and clean, while Cruella is chaos.
In regards to the costumes, Jenny explains that Cruella's design is inspired by what is in the script. We know "where she ends up about 15 years later — as Glenn Close." So it had to be possible that this character could become that character. She goes on to explain "I always say I'm not a fashion designer, I am a storyteller with clothes. I have no interest in clothes, I just love telling stories with them. These are two beautifully written characters that you can sink your teeth into."
Incredible Set Production
Fiona Crombie, the Production Designer, admits that the biggest challenge she had with Cruella is that there are so many sets — over 120 to be exact — to do across the entire shoot. She jokes that Cruella has set the benchmark of how she blocks her day, and when working on other films now, she feels like she isn't busy enough.
One of the greatest scenes in the movie is when Cruella makes an entrance to a red carpet in a garbage truck. Craig Gillespie, the Director, says he knew all of the red carpet events had to do something dynamic. He knew they would be quick little pops of how the world would see Cruella, and the idea of her showing up with a trash truck felt appropriately aggressive from her.
Another fabulous moment is The White Ball, which is so intricate and gorgeous. Fiona explains that the hardest part of that was keeping the cake from collapsing. Craig jumps in to tell her not to sell herself short, and that there was so much detail that went into it all. For example, all of the flowers were handmade out of paper. Fiona explains it was all about understanding the camera. "The ambition with how the film was going to be shot — shooting in 360 — means everything was going to be seen. Every detail needed to be in place." Each of the balls had their own distinct palate, and that was a lot of fun to work with.
Cruella's Crew
Cruella has her own crew in this film, and something that Craig really likes about it is that there are a couple mutts that are part of the crew, and they got to have a lot of fun with that. They made sure the things they do were plausible for dogs to do. The dogs are truly supporting characters, "each with their own personalities. They have some great little moments."
Of course, Jasper and Horace can't be forgotten. They are the heart of the film according to the Director. "This dynamic — the three of them — they are a family and they all play different roles." He says he loves working with Paul Walter Hauser, who plays Horace, because when he does his humor, you can feel the human being underneath it all, and all of the pain he is reflecting and hiding. Jasper, who is played by Joel Fry has a big heart, and is truly the heart of the film. He is the moral compass for Cruella and is not afraid to call her on it, but in a brotherly way. "All three of them played off each other so well. They are all talented in that way."
Artie, played by John McCrea is a scene stealer. Craig wanted to be sure that he was fluid, of the time, and not defined. John brought a lot more to this character than was on the page, so much so that they went back and shot an extra scene!
Bringing This Story To Life
Craig dove into the preparation that he had with the actors for this movie, and how he made sure his rehearsals were very loose. He would rehearse with the actors in a strictly general way, to make sure they didn't let it all out in the rehearsal room — he wanted that saved for when they were filming. They went through blocking so when they got there on the day they could play with it.
He also talked about how it was very hard to find Emma Stone's child version because she has such a strength and humor to her acting style. After an extensive search, Tipper Seifert-Cleveland had that spunk and defiance that they were looking for.
As for the soundtrack, there is nothing bad that can be said about. It fits perfectly into the film, and the individual scenes. Craig says he designed the shooting, knowing they were gonna have music. The shots were designed to give space for music. "On the set, I put music on the scenes as we shot them. The Doors track where we first meet The Baroness, for example, I threw on set and it never changed." Craig always had music in his mind as they were going through it, which is why all the songs fit so well.
Craig gave praise to everyone that worked on Cruella, saying that every department was "jammed to the gills." All of the elements came together perfectly, which is what makes the movie work as well as it does.
About Cruella
Academy Award® winner Emma Stone ("La La Land") stars in Disney's "Cruella," an all-new live-action feature film about the rebellious early days of one of cinemas most notorious – and notoriously fashionable – villains, the legendary Cruella de Vil. "Cruella," which is set in 1970s London amidst the punk rock revolution, follows a young grifter named Estella, a clever and creative girl determined to make a name for herself with her designs.
She befriends a pair of young thieves who appreciate her appetite for mischief, and together they are able to build a life for themselves on the London streets. One day, Estella's flair for fashion catches the eye of the Baroness von Hellman, a fashion legend who is devastatingly chic and terrifyingly haute, played by two-time Oscar® winner Emma Thompson ("Howards End," "Sense & Sensibility").
But their relationship sets in motion a course of events and revelations that will cause Estella to embrace her wicked side and become the raucous, fashionable and revenge-bent Cruella.
Cruella will release simultaneously in theaters and on Disney+ with Premier Access for a onetime additional fee on Friday, May 28.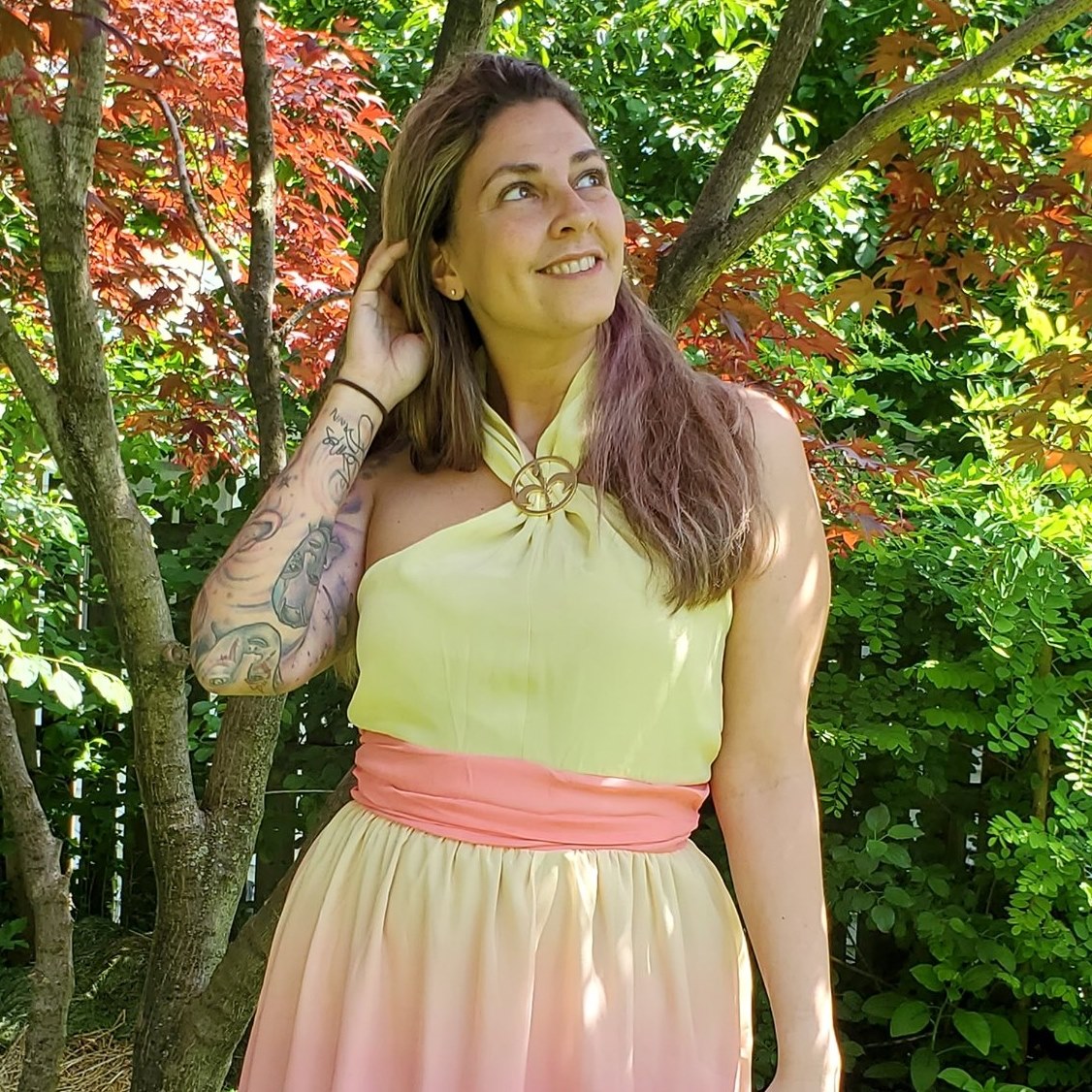 Tessa Smith is a Rotten Tomatoes Tomatometer-approved Film and TV Critic. She is also a Freelance Writer. Tessa has been in the Entertainment writing business for almost ten years and is a member of several Critics Associations including the Critics Choice Association, Hollywood Critics Association, and the Greater Western New York Film Critics Association.