In this interview for Star Wars: The Bad Batch, Dee Bradley Baker & Producers discuss what fans have to look forward to.
Star Wars fans have the perfect way to celebrate Star Wars Day, May the 4th, this year, with the return of Clone Force 99 in Star Wars: The Bad Batch on Disney+. The new series premieres with a 70 minute long episode, and continues with weekly half hour episodes starting May 7th. In a recent interview to promote the show, Dee Bradley Baker, who voices the clones, talks about stepping back into these roles. The interview also includes Jennifer Corbett, the Producer and Head Writer, as well as Producer Brad Rau.
This show will follow this ragtag group of clones as they deal with the direct aftermath of Order 66, and the start of the rise of the Empire. There is also a new addition to the squad, Omega, a young girl who just might have some secrets of her own.
Star Wars: The Bad Batch is a follow up to the extremely popular Star Wars: The Clone Wars, where we first met Clone Force 99, which is very clear by the animation style. It feels just like a continuation to the story, and like an eighth season.
Each Clone Is Unique
It might seem strange to say that each of the clones are unique, but fans of the show know this to be true, as does the voice of the clones himself, Dee Bradley Baker. When asked to describe their different personalities, it was easy for him.
Hunter: "The leader of the pack. He's got tracking skills, smell, and this heightened sense that helps him gauge the terrain."
Tech: "[He] is very technically oriented – always has a handheld device that he's working on. And is super cool, super calm, and competent with all things technical. "
Wrecker: "To no surprise [Wrecker] is the muscles of the group. [He's got] incredible strength."
Echo: "A modified clone. An android clone from The Clone Wars episodes, who was brought on board with the Batch."
Crosshair: "Crosshair is the sharpshooter of the group. Who's kind of a contrary character and quite interesting in the dynamic."
It is never easy to pick a favorite child, but when asked which clone is his favorite, he says Wrecker is fun because he is so honest and funny. Of course, he has a great affection for them all, but Wrecker is the furthest away from him, and the other members of The Bad Batch, so he is great fun.
Working With Dave Filoni
Dave Filoni is an amazingly talented man, especially when it comes to the world building he does in Star Wars. He is overseeing The Bad Batch, which has allowed Jennifer Corbett and Brad Rau to work with him closely. Jennifer worked with him previously on Star Wars Resistance, which she says was a great experience, and it is wonderful to be able to work with him again.
"Getting the chance to develop the series with him, it's like a master class in writing Star Wars. This being a sequel series, of sorts, to the Clone Wars, it was crucial that he be involved in the process. These are characters that he's created and it's the world that he knows. Every day, every script is a learning experience. It's so exciting to see this show grow and develop with this team. He's been fantastic to learn from." –Jennifer Corbett
Brad also has nothing but good things to say about working with Dave. He has known him for a long time — they first met at the one and only Skywalker Ranch! He was asked to work on The Clone Wars, but due to starting up his own animation studio at the time, he had to pass.
"It was one of my regrets that I rectified later on in Rebels – to join as an episodic director. And then on Resistance. He's an awesome guy, and a good friend. Really good, you know, I couldn't think of a better mentor. Especially for Star Wars. The stuff he tells us every day is fantastic and amazing. Just collaborating with him and being able to work with you, Jen, so closely on this show's been awesome. It's been a dream come true." – Brad Rau
Order 66 Fallout
Star Wars fans know all about Order 66 and what happens after it goes into effect, but The Bad Batch follows Clone Force 99 as they personally deal with the fallout, giving another unique look at how the galaxy was affected by it.
This is one of the major things that drew Jennifer to work on the show. "We've seen the Clone Wars where it's the height of-of the Clone Troopers doing what they're meant to do, and what they were created for. The question became, 'What happens after the war is over? What happens to clones who all they know is being soldiers?' Especially for the Bad Batch who do things differently as it is with the Republic and how they fit in once it becomes the Empire."
The Bad Batch will dive into how this oddball group of characters reacts to the new environment, and new way of doing things. Fans of theirs know they don't love to follow directions, so this is an interesting and difficult transition for them. Speaking of the transition, this is not the dominance of the Empire that is shown in the original trilogy, there are growing pains going from the Republic to the Empire that will be explored in the show.
"It's the early stages and I found it interesting to show planets and places that were happy that the war is over, and they don't really understand the implications of what an Empire actually means. It's laying the groundwork for what everyone knows the Empire to be later on." – Jennifer Corbett
Dee Bradley Baker adds in that the Bad Batch is not a top down command unit like the Clones are, and so it is very interesting to "place them in the middle of this transformational moment and see how that plays out."
Omega and The Bad Batch
From the moment fans saw Omega in the trailers for Star Wars: The Bad Batch, they knew she was likely to be an important piece to the puzzle. There is a lot of speculating online as to her part of the story. In our interview, Dee Bradley Baker talks about her relationship with the Bad Batch, and specifically Hunter.
"It's a fascinating relationship that unfolds. Because the team is their own sealed unit and they're certainly not used to having anybody else along or working with anybody else. Although, they brought Echo on board after he proved himself to them. It i s interesting in terms of the story and the writing, to have this personal relationship with the younger character. And to see how that changes, and how they accommodate that, and how that works. It's more of like an uncle/niece, or a father/child, dynamic, but not entirely." – Dee Bradley Baker
He also explains that Omega has "her own interesting potential of powers. Maybe." As with all Star Wars shows and films, it is not just all action, there is heart there too. And that is what Omega brings to this story, allowing the viewers to make a personal connection.
Brad Rau adds that as a fan he is so excited to see this time period and this story, and that Omega is integral to that. "We haven't seen that much about the rise of the Empire. So to have these clinical, best of the best soldiers as suddenly fish out of water in this changing galaxy, and to have this kid that they do help raise in a very parental way. It's a two way street, honestly, the way that works. None of them are really equipped to go out into the world."
As mentioned, this is very clearly a successor to The Clone Wars, and the reason the animation style looks so similar is because the team wanted to honor the style and legacy of that. "The whole team at Lucasfilm and our partners at CGCG, we've just tightened everything up. So the fidelity is tighter. The style is tighter. The rigs are tighter. The way that it's designed is still the legacy of The Clone Wars, but a little more detail. Little bit more focus." explains Brad Rau.
Star Wars: The Bad Batch is sure to bring lots of action, as well as a family dynamic. The galaxy is changing and Clone Force 99 has to learn how to adapt and survive, and now with Omega as well. Seemingly a perfect continuation of The Clone Wars, but more focused on this experimental group of clones, The Bad Batch is a must watch show for Star Wars fans.
About Star Wars: The Bad Batch
"Star Wars: The Bad Batch" follows the elite and experimental clones of the Bad Batch (first introduced in "The Clone Wars") as they find their way in a rapidly changing galaxy in the immediate aftermath of the Clone War. Members of Bad Batch – a unique squad of clones who vary genetically from their brothers in the Clone Army – each possess a singular exceptional skill that makes them extraordinarily effective soldiers and a formidable crew.
"Star Wars: The Bad Batch" makes its debut on Disney+ Tuesday, May 4, with a special 70-minute premiere, followed by new episodes every Friday starting on May 7.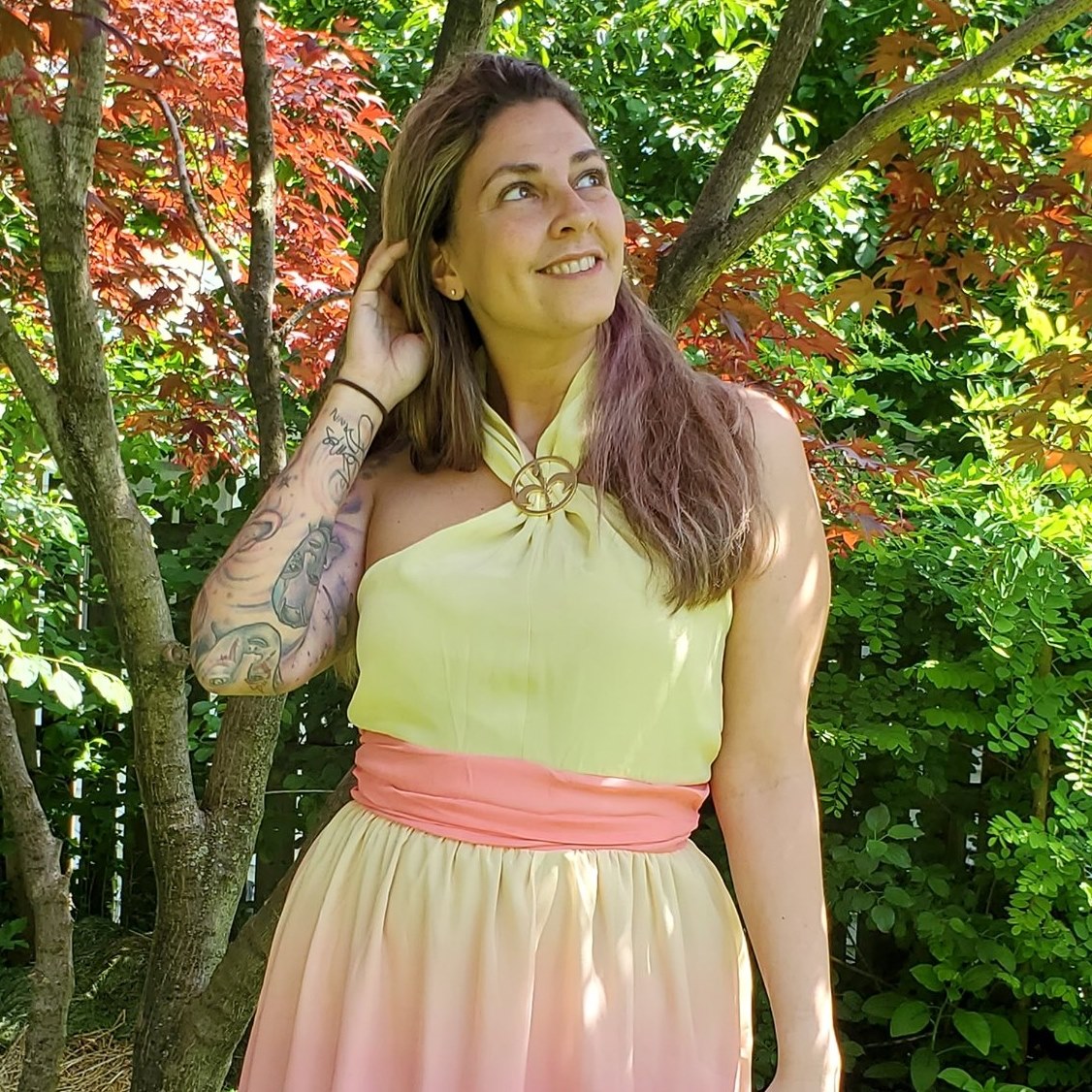 Tessa Smith is a Rotten Tomatoes Tomatometer-approved Film and TV Critic. She is also a Freelance Writer. Tessa has been in the Entertainment writing business for almost ten years and is a member of several Critics Associations including the Hollywood Critics Association and the Greater Western New York Film Critics Association.