Warner Brothers has given us the first full trailer for Space Jam: A New Legacy and it is packed full of amazing characters!
The full trailer for Space Jam: A New Legacy is here and it is packed to the brim with Warner Brothers characters from throughout the ages. This trailer also introduces us to the story, which seems to be about LeBron James' son not wanting to play basketball. He ends up being sucked into the Tune World after running into Don Cheadle, and that is where we start to see tons of characters.
Of course we have the tunes: Bugs Bunny, Lola Bunny, Yosemite Sam, Porky Pig, Wile E Coyote, Road Runner, Speedy Gonzales, Daffy Duck, Taz, Elmer, Granny, Marvin the Martian, Tweety Bird, Gossamer, Sylvester, and Foghorn Leghorn. But there are a whole lot more to spot in this trailer too. I am going to do my best to list them all for you.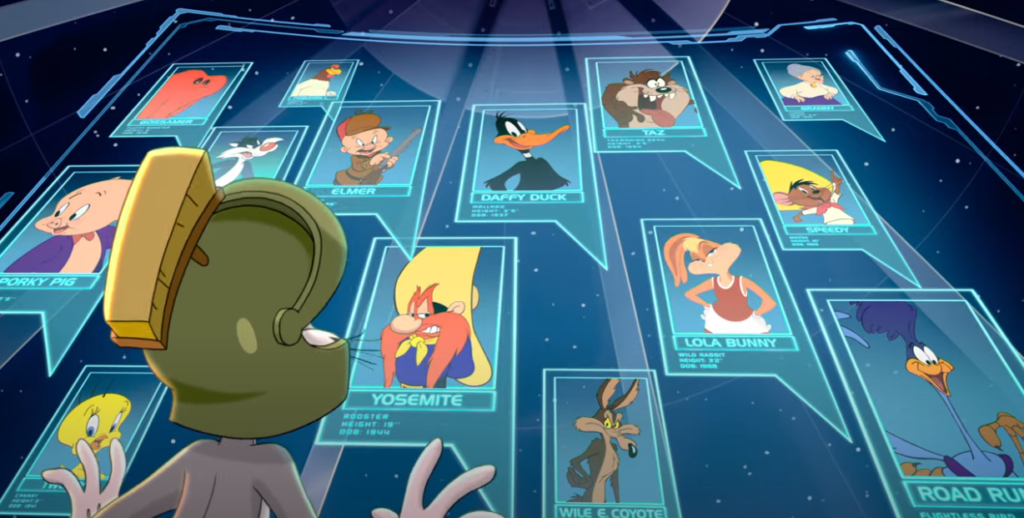 Every Character Spotted In The Space Jam: A New Legacy Trailer
There are a LOT of Warner Brothers characters that fans will be able to pick out in the new trailer for Space Jam: A New Legacy, and while this is a decent size list, I am sure that some were missed. If you saw one in the trailer that is not listed here, let everyone know in the comments!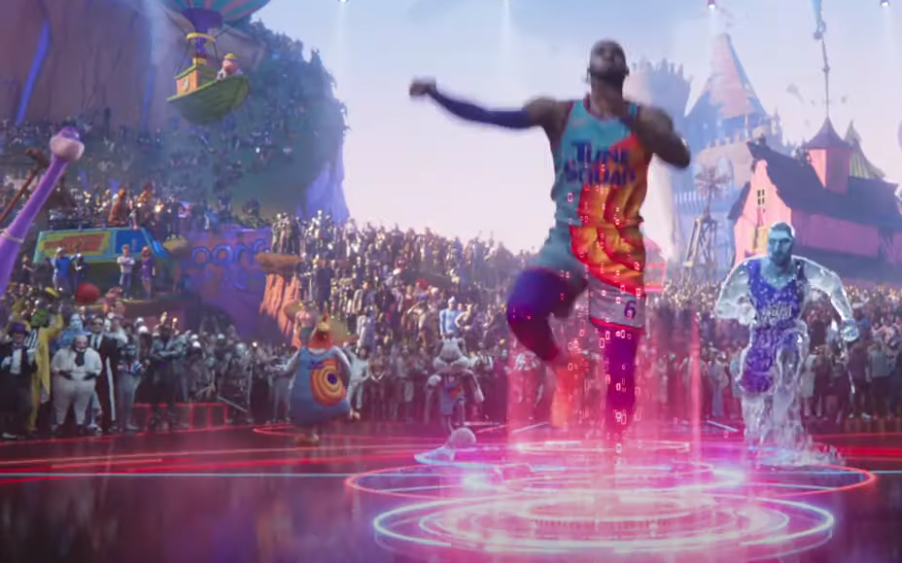 Night King & White Walkers (Game of Thrones)
Drogon (Game of Thrones)
Lara Croft – possible two versions
Cheetara (Thundercats)
Pennywise (IT)
Joker (DC) – two versions
Penguin (DC) – two versions
Mr. Freeze (DC)
Wonder Woman Amazonians (DC)
Catwoman (DC) – two versions
Migo, Percy, Meechee (Smallfoot)
Iron Giant
Mystery Machine & The Gang (Scooby Doo)
Yogi Bear & Boo Boo
Wicked Witch of the West & a Flying Monkey (Wizard of Oz)
Space Ghost
Blue Falcon and Dinomutt
The Flinstones & Dino
Captain Caveman (Hanna Barbera)
Jabberjaw (Hanna Barbera)
Magilla Gorilla (Hanna Barbera)
Peter Poramus (Hanna Barbera)
Mad Max: Fury Road characters
Clockwork Orange characters
The Jetsons
Animaniacs
The Mask
Zorro
300 characters
The Matrix characters
Marty McFly & Doc Brown (Back to the Future)
About Space Jam: A New Legacy
Welcome to the Jam! NBA champion and global icon LeBron James goes on an epic adventure alongside timeless Tune Bugs Bunny with the animated/live-action event "Space Jam: A New Legacy," from director Malcolm D. Lee and an innovative filmmaking team including Ryan Coogler and Maverick Carter. This transformational journey is a manic mashup of two worlds that reveals just how far some parents will go to connect with their kids.
When LeBron and his young son Dom are trapped in a digital space by a rogue A.I., LeBron must get them home safe by leading Bugs, Lola Bunny and the whole gang of notoriously undisciplined Looney Tunes to victory over the A.I.'s digitized champions on the court: a powered-up roster of professional basketball stars as you've never seen them before. It's Tunes versus Goons in the highest-stakes challenge of his life, that will redefine LeBron's bond with his son and shine a light on the power of being yourself.
The ready-for-action Tunes destroy convention, supercharge their unique talents and surprise even "King" James by playing the game their own way.
Space Jam: A New Legacy will be released in theaters nationwide on July 16, 2021 and will be available in the U.S. on HBO Max for 31 days from theatrical release.