SpongeBob SquarePants is not going anywhere! He has a new movie, Sponge On The Run, AND a new show, Kamp Koral!
SpongeBob SquarePants has been a staple in our house for as long as I can remember. I was in high school when it first came out and was instantly taken with it. Say what you will, this cartoon is a bit edgy and it pushes the boundaries whenever possible. The fact that kids, teens, and adults can all enjoy it is what makes it so timeless.
Don't worry, SpongeBob isn't going anywhere! Not only does he have a new movie, The SpongeBob Movie: Sponge On The Run, he also has a new show starting out, Kamp Koral: SpongeBob's Under Years. This show perfectly ties in with the film, which you will understand once watching it.
The SpongeBob Movie: Sponge On The Run
In this movie Gary has been snail-napped and SpongeBob and Patrick head out to find him. This is all a ruse by Plankton to get them out of Bikini Bottom, and the rest of the movie follows their crazy adventures along the way to rescuing Gary.
Here in the states, the newest Sponge On The Run isn't out yet. I know that our friends overseas have been able to watch it for some time now, so I was really excited to finally get the chance to see it. My whole family cuddled up for a family movie night, since we are all a fan of SpongeBob.
The SpongeBob Movie: Sponge On The Run Review
The first thing I have to mention is how much we all really liked the look of this movie. We were all instantly drawn into the animation style and bright colors. While we get the return of our favorite characters, there are also some new ones — the standouts for me are Otto voiced by Awkwafina and Poseidon voiced by Matt Berry.
Overall I have to admit this is my least favorite of the SpongeBob movies. The plot is all over the place and just doesn't make sense half the time. The story branches off in so many directions along the way that it makes the audience hard to truly understand what is going on.
However, it made us all giggle, more than once, and the cameos were epic. Who doesn't love Snoop Dogg, Keanu Reeves, and Danny Trejo? That whole scene with them and the zombie pirates is by far the best part of the film — as bizarre as it was.
As for the rest of the movie, it gives you typical SpongeBob humor and silly antics. Some of them work, some of them don't. I will say this — my 8 and 9 year old daughters really enjoyed the movie and will watch it over and over again. This SpongeBob movie feels a lot more geared towards kids than the others, which isn't necessarily a bad thing.
About The SpongeBob Movie: Sponge On The Run
In the first-ever all CGI SpongeBob motion picture event, THE SPONGEBOB MOVIE: SPONGE ON THE RUN, SpongeBob SquarePants, his best friend Patrick, and the Bikini Bottom gang star in their most epic adventure movie yet!
When SpongeBob's beloved pet snail Gary goes missing, a path of clues leads SpongeBob and Patrick to the powerful King Poseidon, who has Gary held captive in the Lost City of Atlantic City. On their mission to save Gary, SpongeBob and his pals team up for a heroic and hilarious journey where they discover nothing is stronger than the power of friendship.
The SpongeBob Movie: Sponge On The Run premieres on Thursday, March 4, 2021 on Paramount+ and Premium-Video-On-Demand (PVOD).
SpongeBob Fun Facts
I recently attended a press event for these new SpongeBob adventures where I learned a lot of fun facts from the voice cast themselves! This interview made me love this sea sponge even more than I could have imagined.
From the beginning the cast would record together in a booth, so they could play off of each other. Of course, they cannot wait until the days when they can do it again.
They love getting to explore the younger side of their characters.
They all think it would be fun to jump into the motion capture suits someday!
Sandy has taught Carolyn Lawrence, who voices her, a lot of things — including to be brave.
The biggest challenge of filming this movie — actually getting it out there!
Kamp Koral: SpongeBob's Under Years
My first thought about this show is — LIES!! Why? Well as fans of SpongeBob will know he met Sandy in the first episode of SpongeBob, and it was not from going to camp together. It honestly took me way too long to get over this continuity error, and eventually I just had to push it from my mind in order to take this show for what it is.
Kamp Koral: SpongeBob's Under Years Review
After watching the first two episode of Kamp Koral, I have to admit, it is a good time. The overall feels is for a younger audience than the original SpongeBob SquarePants commercial, but that is OK. I totally understand where they are going with this one. The show feels like it works for the Preschool to Grade School age group, and my 8 and 9 year old really enjoyed it.
As for my husband and myself, we thought it was alright. There were a few moments that had us laughing but the general vibe is more for kids, which just shows they stuck to the right appeal for their audience.
I both like and dislike the use of some popular characters. Like why is Mr. Crabs and his daughter there? The age group isn't right at all. Kamp Koral needs to be looked at as a fun kids show that isn't completely tied into the SpongeBob franchise, or else you will drive yourself crazy pointing out continuity errors.
About Kamp Koral: SpongeBob's Under Years
From Nickelodeon, KAMP KORAL: SPONGEBOB'S UNDER YEARS is the first-ever SpongeBob SquarePants spinoff. The CG-animated prequel series follows 10-year-old SpongeBob SquarePants and his pals during summer sleepaway camp where they spend their time building underwater campfires, catching wild jellyfish and swimming in Lake Yuckymuck at the craziest camp in the kelp forest, Kamp Koral.
Kamp Koral: SpongeBob's Under Years Voice Cast Features:
Tom Kenny (SpongeBob)
Bill Fagerbakke (Patrick)
Rodger Bumpass (Squidward)
Clancy Brown (Mr. Krabs)
Carolyn Lawrence (Sandy)
Mr. Lawrence (Plankton)
Carlos Alazraqui and Kate Higgins join as new characters Nobby and Narlene, narwhal siblings who live in the woods surrounding the camp.
Kamp Koral: SpongeBob's Under Years premiere on Thursday, March 4, 2021 on Paramount+!
The first six episodes of Kamp Koral will be available to stream, exclusively for Paramount+ subscribers in the U.S. The remaining seven episodes of the 13-episode long first season will be available at a later date this year. Following the season's run on Paramount+, the series will air on Nickelodeon later in the year.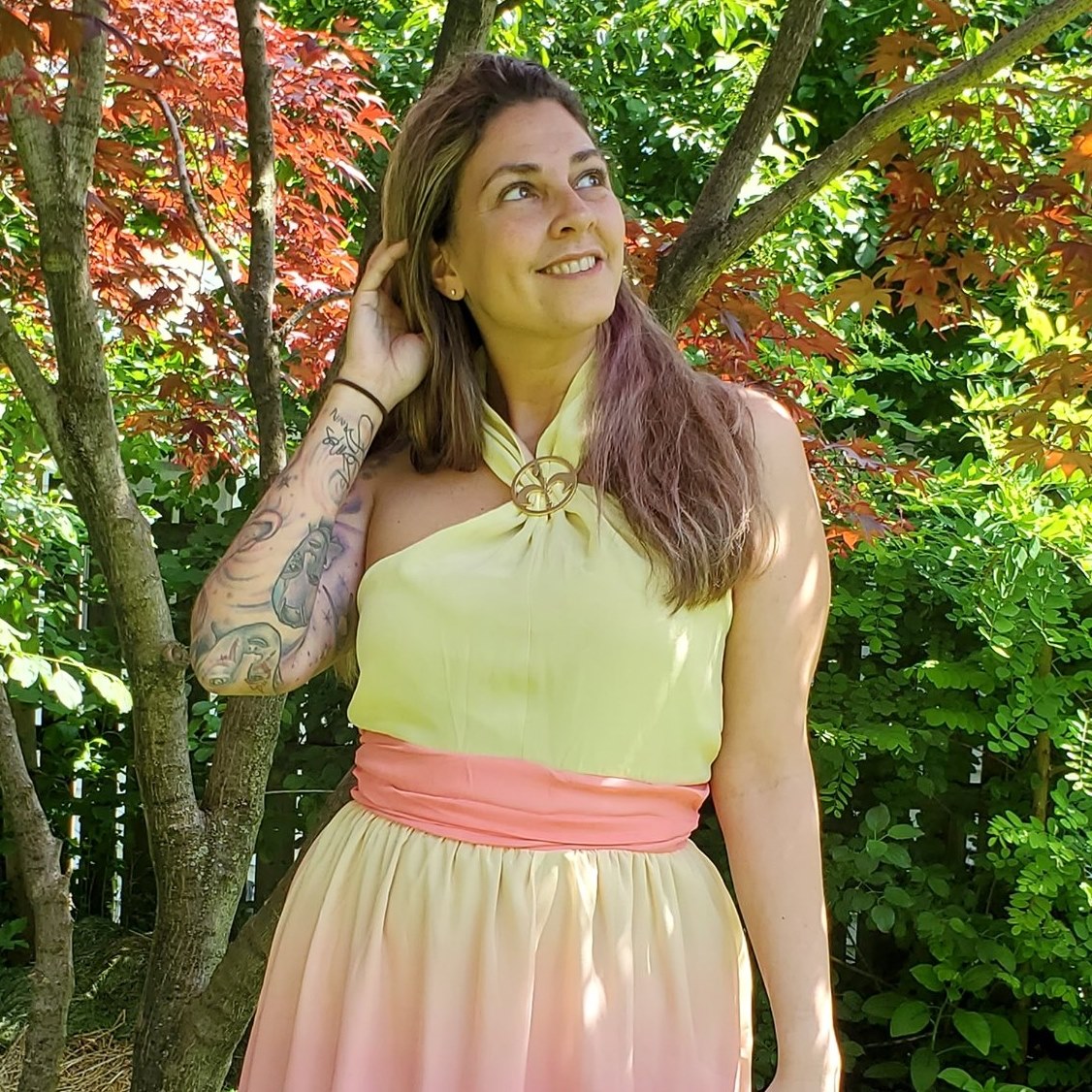 Tessa Smith is a Rotten Tomatoes Tomatometer-approved Film and TV Critic. She is also a Freelance Writer. Tessa has been in the Entertainment writing business for almost ten years and is a member of several Critics Associations including the Critics Choice Association, Hollywood Critics Association, and the Greater Western New York Film Critics Association.