Marvel's WandaVision is finally here and it did not disappoint — check out this recap and review for episode 1! Warning, spoilers ahead.
Marvel fans have been waiting a long time to step back into the world of the MCU and now that WandaVision is here in a weekly series, we are going to get it! Not to mention all that Marvel has in store for us in 2021. I know I for one, am very hyped!
The trailers for this show have given me series sitcom feelings and the posters they have released show that this series is going to explore a lot of decades. Episode 1 of WandaVision is in the form of a 50s sitcom — and trust me, they hit the nail on the head with it!
Here is a full recap and my review of WandaVision episode 1 but be warned, if you have not yet watched the episode, I highly recommend coming back after you do! Episodes 1 and 2 are available now, on Disney+!
WARNING: Spoilers for Marvel's WandaVision Episode 1
The intro song that we have seen online is what we get at the very start of episode one of WandaVision. There are even a little Easter Egg type nod to a show from long ago that had me chuckling.
We then go into a very sitcom feeling show that had me cracking up! It remains in black and white as Wanda and Vision make jokes and both forget why a date on the calendar has a heart on it — seemingly a take on the fact that in sitcoms a spouse often forgets an anniversary. As Vision heads out the door to go to work, he makes his face human looking.
Right after Vision leaves out the back door, there is a knock on the front door and it is Kathryn Hahn's character, Agnes! I was so excited to get her so quickly, as I was not expecting it. She introduces herself, makes some jokes, and says she will help Wanda plan a surprise for Vision for their anniversary — which Wanda has now come to assume is what the heart on the calendar means.
Cut to Vision at work and he discovers the heart was meant to symbolize dinner with his boss, Mr. Hart. When he calls Wanda to warn her, she says she has everything under control — still thinking it is their anniversary.
Cut to a fake commercial for a toaster — come on, how hilarious is that? One that is called the ToastMate 2000 and it is from Stark Industries. I kind of loved this, but it should have been called the Toastmate 3000 if you ask me.
After the "commercial break" Vision arrives home with his boss and wife, who walk in on something very unexpected. Wanda has been planning for anniversary so she is wearing a revealing outfit and has the lights turned off. Once she realizes what the heart on the calendar actually means, she gets to work — with her magic.
Agnes brings her over some ingredients and then she ushers her out the door. As she is cooking with her magic, she is making some noise and Mrs. Hart wants to go help. There is a very sitcom feel to her almost discovering their secret, but Vision jumps in with the suggestion of a sing-a-long to prevent her from catching Wanda.
Of course nothing goes as planned, since this is very much a sitcom, and Wanda ends up having to serve breakfast for dinner. When Mrs. Hart asks them to tell their story, they both have a really hard time remembering. Mr. Hart asks them why they came there and they can't answer. He then chokes on his food as they all watch and Mrs. Hart repeats over and over for him to stop it. In order to save him, Vision has to reach into his throat and take out the food.
After the Harts leave they decide to set their anniversary to that day, make their song "Yakkity Yak" which has been a reoccurring joke throughout the episode, and then Wanda creates their rings. They say I do to each other in one of the sweetest TV moments.
As the credits role, the camera pans back and we see that someone is watching the show on a television that is hooked up to many wires and is taking notes. They look like female hands and my mind immediately jumped to Darcy Lewis, who we know is a part of this series. the notebook they are writing in has the symbol for SWORD (Sentient World Observation and Response Department). YEAH. It seems in the MCU it stands for Sentient Weapon Observation Response Division — still amazing.
Overall Thoughts
This first episode of WandaVision is everything I imagined it would be. Over and over we got some series 50s sitcom vibes. The nosey neighbor, forgetting what special occasion it is, and almost being discovered by your boss and his wife. What a great way to start this series.
The end of the episode does a fantastic job of letting us know there is so much more at play here, that we are sure to eventually find out. This is a nine episode series and things are just heating up for Wanda and Vision.
I expect that we will see them go through the decades, and I hope we find out who is watching them, and how Vision is back exactly, sooner than later. Although I have a feeling that reveal is going to happen much later on in the season, as we start to watch Wanda's "reality" crumble.
It was really, really nice to see the two of them so happy together though. My heart needed that. I do hope that at the end of this they find some way to keep Vision around.
Check out these highly recommended comic books to read before watching WandaVision!
About WandaVision
Starring Elizabeth Olsen and Paul Bettany, "WandaVision" marks the first series from Marvel Studios streaming exclusively on Disney+. The series is a blend of classic television and the Marvel Cinematic Universe in which Wanda Maximoff and Vision – two super-powered beings living idealized suburban lives – begin to suspect that everything is not as it seems. Key art and new images are also available now.
WandaVision is available to watch on Disney+ now!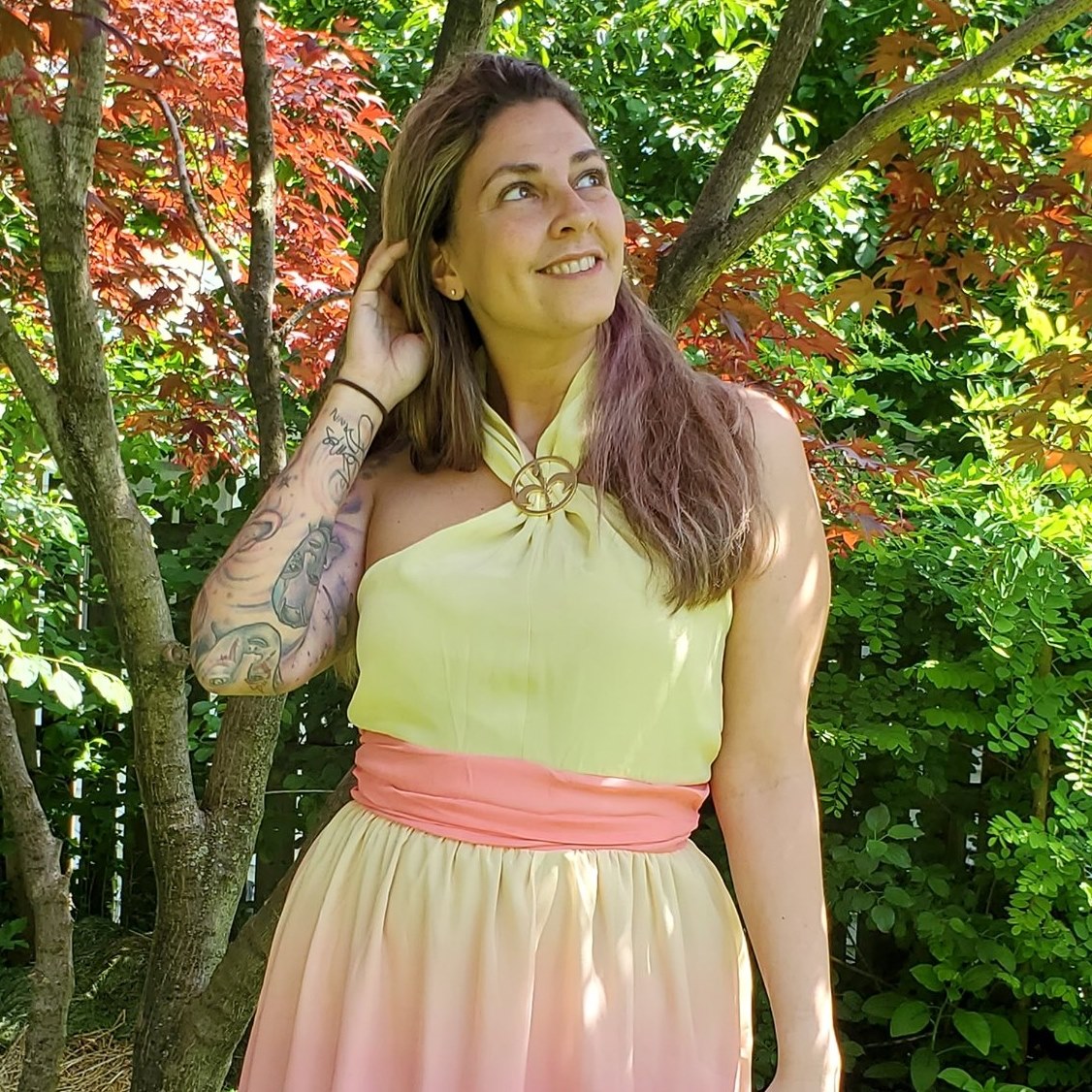 Tessa Smith is a Rotten Tomatoes Tomatometer-approved Film and TV Critic. She is also a Freelance Writer. Tessa has been in the Entertainment writing business for almost ten years and is a member of several Critics Associations including the Critics Choice Association, Hollywood Critics Association, and the Greater Western New York Film Critics Association.