If you are looking for the next hit comedy show, look no further than Call Your Mother! Check out these fun facts I learned from the cast!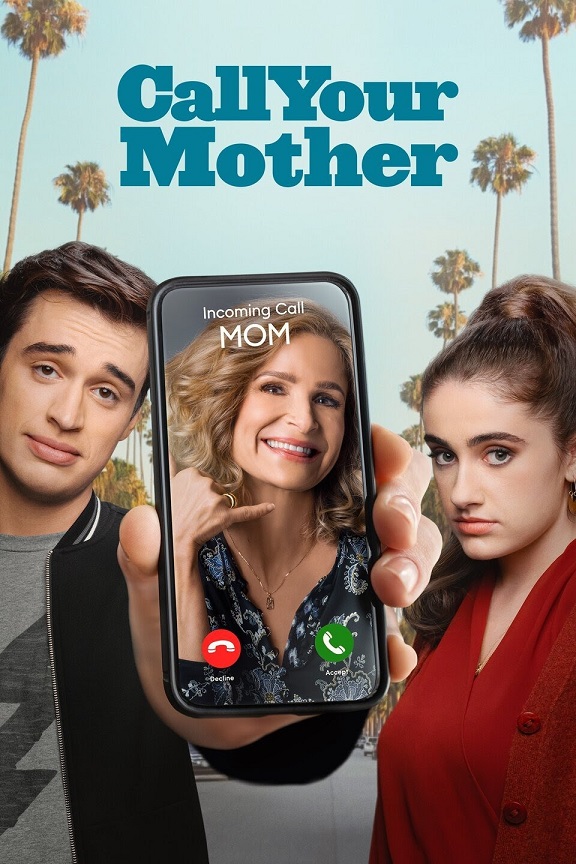 I recently watched the premiere episode of ABC's new sitcom Call Your Mother and I can honestly say I am already hooked on this series! It had me cracking up, and I really love the premise behind it. Plus, who doesn't love the star — Kyra Sedgwick!
Sedgwick plays Jean, an empty nester mom who decides to fly to where her grown kids live and reinsert herself into their lives. As you can imagine, some pretty hilarious things happen along the way. And I am talking just in the first episode!
After the screening of the premiere, I was able to participate in a Q&A session with the cast and creator — and there are so many fun facts about Call Your Mother that were spilled. In this article I will tell you about my favorites. Tune into the premiere episode on ABC Wednesday January 13th at 9:30pm ET/PT!
Q&A Participating Talent:
Kari Lizer, creator & executive producer
Kyra Sedgwick, "Jean Raines"
Patrick Brammall, "Danny"
Emma Caymares, "Celia"
Joey Bragg, "Freddie Raines"
Rachel Sennott, "Jackie Raines"
Austin Crute, "Lane"
Call Your Mother Fun Facts & Quotes
This Q&A session was a blast! Since we had all just watched the show it was very exciting to talk to the cast about how funny it was. Plus, if you know me, you know I love some behind the scenes information.
Here are my favorite things I learned, and my favorite quotes, from the Call Your Mother interview:
Jean's experience is based on the creator Kari Lizer's experience.
This Kyra Sedgwick's first multi-camera comedy.
Kyra Sedgwick says "drama is easy, comedy is hard" — but then admits they are both hard actually. With comedy you have to dial it up to 11!
"There is nothing like making people laugh." – Kyra Sedgwick
They weren't able to do the table reads like they normally do.
Emma Caymares says Celia is honest, savvy, knows who she is and what she wants, and is a true Queen — and she is just like her. Well, she is Emma without a filter.
Joey Bragg actually had to take Spanish three times, and in the show Freddie struggled with Spanish.
Austin Crute says that Lane and Jean connect because they both are finding themselves in a new place.
Patrick Brammall says he gets to be the butt of many Australian jokes because he is Australian.
"It's a show about people trying to find each other and reconnect. And making a community out of new relationships." – Kari Lizer
"There is a character for every type of person. It spans generations, geographical locations. It is a show you can easily connect to." – Austin Crute
"As a mother I am constantly having to redefine my relationship with my children." – Kyra Sedgwick
Lane will not only be in a relationship in the show, but his mom does come to town!
Danny isn't divorced, so him and Jean can't explore their relationship in the way that she wants to.
Emma Caymares says that her community strengthened during the last year, on Zoom particularly.
Kari Lizer is smitten with Iowa! Her son worked there for a while and she would visit. She felt it was a good place to come from where LA would be different. So that is why they are from Iowa.
Sherri Shephard and Kyra Sedgwick had instant chemistry — and it seemed like they were best friends in real life. She will even take an extended stay in LA!
Having a diverse cast was incredibly important, says Kari Lizer. She doesn't think any show should be developed without diversity in the cast and writing. "It's not the way the world works."
Before they had a theme song, they would joke around on set and try to speculate how it would go.
Like these fun facts? Be sure to check out the other fun facts I pulled from tv show and movie interviews.
About Call Your Mother
From the creator of "The New Adventures of Old Christine," "Call Your Mother" follows Jean, an empty-nester mom, who wonders how she ended up alone while her children live their best lives thousands of miles away. She decides her place is with her family, and as she reinserts herself into their lives, her kids realize they might actually need her more than they thought.
"Call Your Mother" premieres Wednesday, January 13th at 9:30pm ET/PT on ABC.