Disney+'s Safety is so much more than "just a sports movie", it is a heartwarming and inspiring movie about family.
If you are a fan of college football, especially Clemson football, then you probably know the name Ray-Ray McElrathbey. He went through a lot as a young man when he attended Clemson in order to do what was right for his little brother, Fahmarr. His story is not only a heartwarming one — it is truly inspirational. The Disney+ Original Movie based on this story shows the relationship between these brothers, but also the strong bond that Ray has with his teammates.
The True Story
After watching Safety, I wanted to research the full details of Ray's true story, and compare it to the film. When his brother, Fahmarr came to visit him at Clemson, that visit lasted a month because of problems at home. Their mother was an addict and Ray-Ray decided that it was not the environment he wanted his brother living in.
So he wanted to get a waiver that allowed him to receive help financially and in terms of rides that took Fahmarr to school while Ray Ray attended classes and practice, ultimately keeping his brother safer, and with him. What an incredible story, am I right? I can totally see why Ray's story was chosen to be made into a movie.
The Addition Of Kaycee
Once I read Ray's story, I knew that the movie was very similar. But there were a few changes, which honestly, make a lot of sense when going from real life to the screen. The biggest difference is probably the addition of Kaycee. Ray told me in an interview that she is actually is a collection of a few different girls he knew in college, and that there wasn't an actual Kaycee.
I think this was a smart move by the team behind the film because if they tried to have too many other characters in the movie, it could have muddled the story up too much. Having one consistent female character through the whole thing was a great move.
Chemistry With His Roommate
One of my favorite parts about this movie is that we instantly see the connection that Ray-Ray has with his roommate, Daniel. The two of them joke about food. And of course I liked Daniel right away because of his Captain America shirt — we all know how much I love Marvel.
I love the camaraderie between these two. It is very clear that they have a trusting relationship on, and off, the field. When Ray-Ray is forced to have his brother live with him the dorm room, Daniel immediately accepts this. He gets it, he understands, and he is willing to do anything to help his friend out.
In fact, this is the reaction that everyone has. Not only his teammates, but his coaches and the community too. Everyone is willing to do whatever they can to help him and his brother out — to get his brother out of a bad situation into a loving one. When they say 'it takes a village', this is exactly they type of situation they are referencing.
Hiding Fahmarr At School
If I had to guess, I would guess that the part where Ray-Ray and Daniel are keeping Fahmarr a secret on campus is a little exaggerated. Yes, that makes for a better movie but I know I had young family visit me at school and it was never an issue.
Of course, the rules there could have been different, but the literal sneaking him in and out made me chuckle, and think this can't be what really happened. Although I will say, it made for some funny moments in the Safety movie. It also felt like this part went on really long, which I get into with more detail below.
It Takes A While To Get Where It Is Going
Safety clocks in at two hours, which is a long time for a movie. I loved the first half hour, and the last hour hour, and part of the middle. Unfortunately, some parts of the middle felt like filler to me. I understand that they are trying to have the audience connect more to Ray-ray and learn what him and his brother are truly going through. I do. But it just seemed to take too long to get to the part of reality that I was looking forward to — the NCAA waiver.
Yes, there were certainly some great moments in there, but I think if 20 to 30 minutes were cut out, this could have been a much better movie. It would have flowed better and not dragged on like it did.
I think part of my issue with the length is that I knew a little bit about the story that this movie is based on. I wasn't sure about the outcome, and I didn't know all the details surrounding it, but I was waiting for the NCAA hearings and it took a very long time to get to them. Maybe I spent too much time wanting to see what was going to happen and not enjoying the journey, that is very possible.
Overall Thoughts On Safety Movie
I love football so I was very interested in this movie from the moment I heard about it. However, I was surprised to learn it really isn't a sports movie. Sure, football is at the center of the movie, but it isn't the main focus. At first, I was a little bit bummed about this, waiting for football to take center stage, but as the film went on, my mind changed and I realized what this movie was truly about.
After I made peace with the fact that I wasn't going to be seeing much football on the screen, I came to appreciate Safety as an inspiring and heartwarming movie, not a sports movie. The length, as I said before, is the biggest problem with the film. Because of this it rends to drag in the middle. However, the last half hour is brilliant and yes, it even made my eyes well up a bit.
The main reason I enjoyed this movie as much as I did is because it is filled with so much heart. Not only do we see Ray-Ray's commitment to his brother, we see the Clemson's community's commitment to him. It shows just how strong the bond between him and his teammates is, and how they can become like family. Teaching the lesson that family doesn't have to be biological.
So if you are looking for a true sports movie, this might not be the one for you. But if you want a movie that is all about the different types of families, truly helping those in need, and changing the world — with a little bit of football sprinkled in — you are going to love Safety!
About Safety
"Safety" is a drama inspired by the empowering story of former Clemson University football safety Ray McElrathbey (Jay Reeves), a young man facing a series of challenging circumstances, whose dedication and persistence help him to triumph over repeated adversities. Aided by his teammates and the Clemson community, he succeeds on the field while simultaneously raising and caring for his 11-year-old brother Fahmarr (Thaddeus J. Mixson).
SAFETY is streaming exclusively on Disney+ starting December 11th!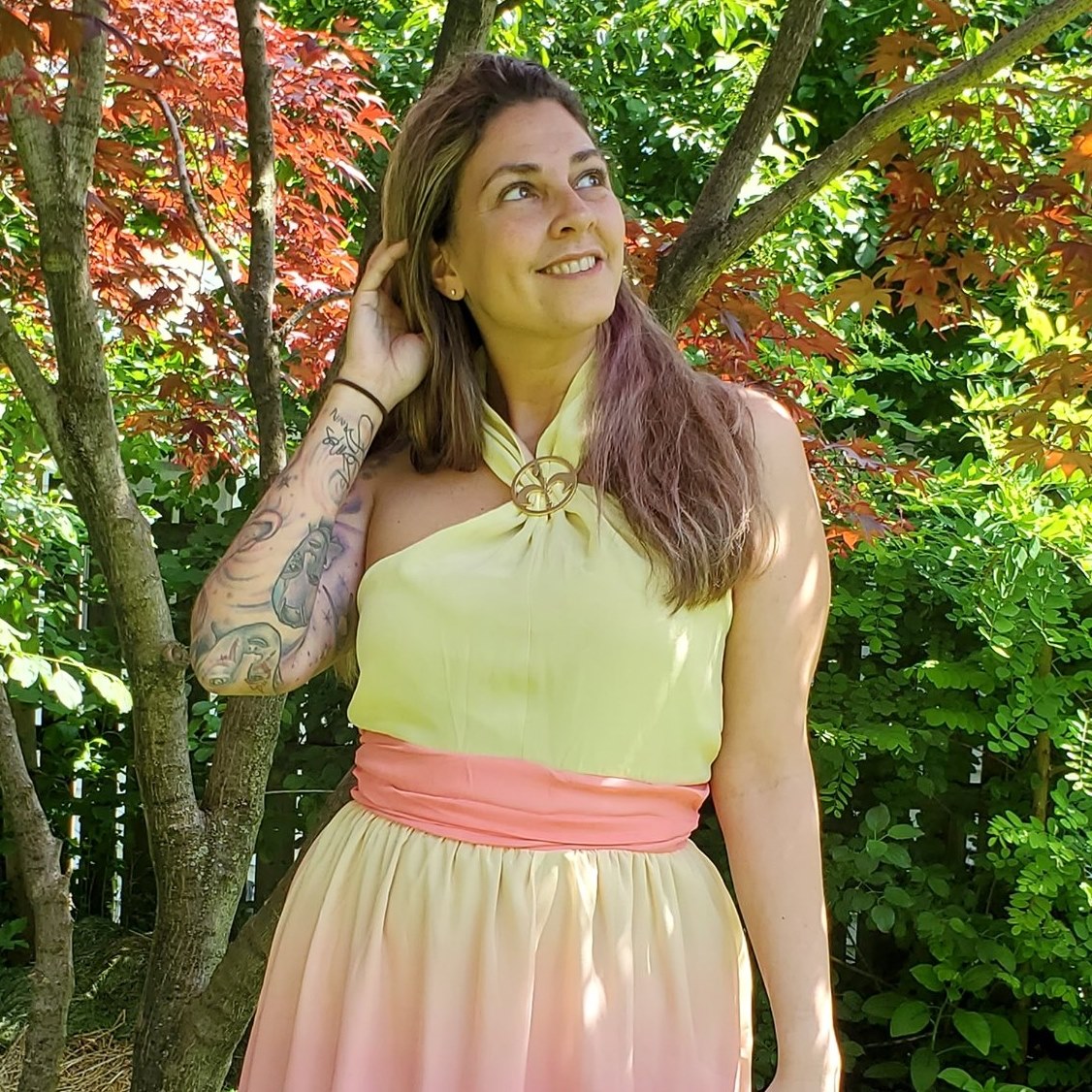 Tessa Smith is a Rotten Tomatoes Tomatometer-approved Film and TV Critic. She is also a Freelance Writer. Tessa has been in the Entertainment writing business for almost ten years and is a member of several Critics Associations including the Critics Choice Association, Hollywood Critics Association, and the Greater Western New York Film Critics Association.