All My Life tugs just a little bit harder on the heartstrings knowing that it is based on a true story, and inspires to live life to the fullest.
As soon as I knew that All My Life was based on a true story, I made certain not to look anything up about the real couple. I knew that this movie tells the story of a young couple whose wedding plans are disrupted when the groom is diagnosed with aggressive liver cancer, but I did not want to know the outcome ahead of time.
All My Life starts off with Jennifer and Solomon meeting, and they quickly hit it off. We get about thirty minutes of them truly enjoying once another, and it is quite clear they are very much in love. Jessica Rothe plays Jennifer and Solomon is portrayed by Harry Shum Jr, both of which who do incredible jobs in their roles. They have great chemistry on screen, and I truly believed they were in love.
Shortly after Sol proposes — which is done in a super cute way, by the way — things take a turn for the worst. Sol is diagnosed with liver cancer and it puts a damper on their wedding plans. Their friends, family, and the whole community come together to give them the wedding of their dreams.
If I have any complaints about this movie it is that the pacing is a bit slow. All too often this happens with movies based on true, inspiring stories. It is only an hour and a half long, but parts of it did seem to drag. That doesn't mean I wasn't invested in this couple, though.
I will say I love Harry from his Glee days, so I was happy to see him in something again. I think he did a great job and I was glad to see him dance and sing a little bit too!
Overall Thoughts
All My Life is a heartbreaking story, yes, but it is also a story that will inspire you to live your life to its fullest. You never know when it might end and to take advantage of every day is important. Sol shows that throughout the movie, not only with Jennifer, but while talking to their friends.
Honestly, I am glad that I went into it knowing the full details, because it made the movie so much more powerful and meaningful. I was completely invested in the couple and their relationship. There were multiple times that I teared up, especially when we saw photos and video of the real life couple during the credits (be sure to watch them!).
Have tissues handy because All My Life will have you teary more than once, unless you don't have a heart. I came out of this film wanting to hug my family, tell them how much I love them, and live each day with them to the fullest. Because you truly don't know how long you have.
About All My Life
Based on the powerful true love story that inspired an entire nation, All My Life follows the journey of an engaged couple who make the difficult decision to accelerate their wedding in the wake of a devastating discovery.
Jennifer Carter (Jessica Rothe, the Happy Death Day films) and Solomon Chau (Harry Shum Jr, Crazy Rich Asians) a sweet, fun-loving, newly engaged couple whose whole life seems ahead of them. But when Sol is diagnosed with terminal liver cancer in December, their plans for a summer wedding become impossible.
In a race against time, Jenn and Sol's friends and family launch an online fundraiser to help the couple create their dream wedding in just two weeks. In the process, they unleash an outpouring of generosity and attention from people around the world who want to celebrate the power of love with them.
Through it all, Jenn and Sol's commitment to each other only deepens, becoming a heartwarming reminder that the strength of true love knows no limits.
All My Life hits theaters on December 4!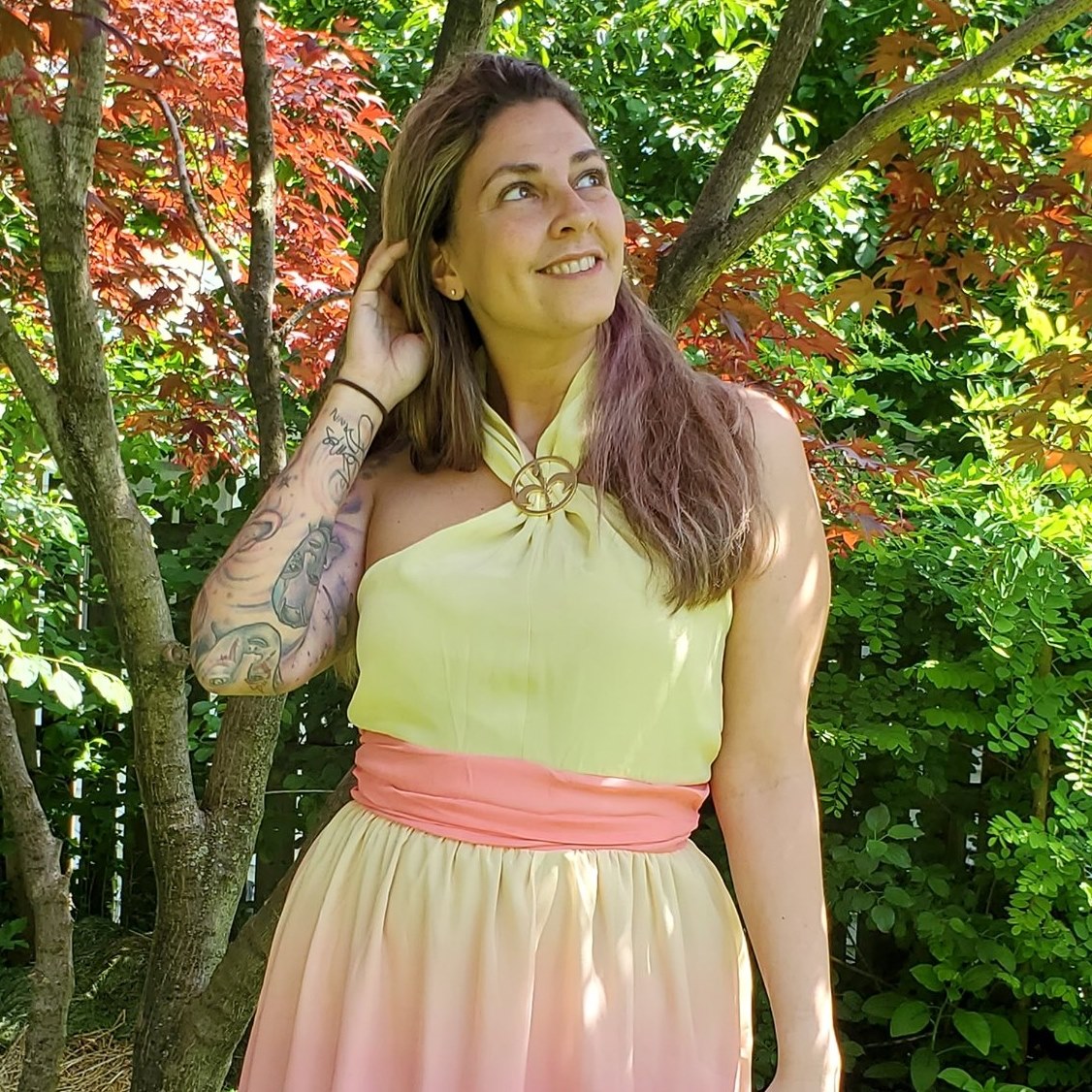 Tessa Smith is a Rotten Tomatoes Tomatometer-approved Film and TV Critic. She is also a Freelance Writer. Tessa has been in the Entertainment writing business for almost ten years and is a member of several Critics Associations including the Critics Choice Association, Hollywood Critics Association, and the Greater Western New York Film Critics Association.