Happiest Season is a Hulu Original Film that teaches a very powerful message about love, acceptance, and embracing who you are.
Happiest Season might not be a perfect movie, but it is a movie with a very important lesson about embracing and accepting yourself for who you are. It drags in parts and the writing isn't the best but the overall message is powerful. Watch out for those last 20 minutes because if you are sensitive like me, they just might make you cry.
In Happiest Season Harper, played by Mackenzie Davis, invites her girlfriend Abby, played by Kristen Stewart, home for the holidays. She does this while they are all wrapped up in the magic of Christmas. There is just one problem. Harper has never come out to her family, even though she told Abby that she had. So she has a big favor to ask her. Just pretend to be friends until after the holidays when Harper can come out to her parents.
Even though she very does not want to do this, Abby agrees to spend five days with Harper's family hiding who she is, and watching Harper do the same. Harper's day is running for Mayor and she doesn't feel like her being gay will fit into his campaign.
Over the course of the next few days Abby has to put up with Harper ignoring her, hanging out with her ex-boyfriend, and being accused of shoplifting. Luckily she has her friend John to confide in, and a new friend Riley, who happens to also be Harper's ex.
Supporting Characters Stand Out
If you love Dan Levy as David in Schitt's Creek, you will love him in this — because he plays the same exact character. That is not necessarily a bad thing though as he is one of my favorite parts of the entire film. However there were times where he felt almost TOO funny for this drama. But that doesn't mean I didn't laugh at his antics.
Another secondary character that stole my heart is Riley, played by Aubrey Plaza. She plays Harper's ex-girlfriend but she is so much more than that. She helps both Abby and Harper see things in a different light. One of her moments with Abby in a Drag Queen bar is probably my favorite scene of the movie. It is cheesy, and silly, yes, but I still loved it.
Sibling Rivalry
Allison Brie and Mary Holland play Harper's sisters, Sloane and Jane, and they also have their moments to shine. Having a sister myself, and two daughters as well, I get the competing for your parents' attention and love aspect of this movie. It really hits home for me.
Every single thing they said and did, and the way they acted towards each other just felt real and honest. I also really loved just how different the three of them are. The showcasing of their personalities was done really well. Boy can Allision play a stone cold b-word! If looks could kill man…
If I am being totally honest though, Jane's character annoyed me. She was a bit too much, which is clearly how her family feels about her too. She almost felt out of place in the movie, like Dan Levy's character often did, because Happiest Season is very much a drama that wanted to also be a comedy — which didn't always work. Of course, in the final scenes, I felt bad for not accepting Jane for who she is, even though she bothered me from time to time.
Slow In The Middle
My biggest issue with this movie was that it drags on a little bit too long in the middle. Harper and Abby are visiting Harper's family for five days and yes, it feels like five days. If they could have cut it down to three days and pulled out some of the unnecessary scenes, or at least shortened them, the movie would have been better.
There are too many moments where Harper is ignoring Abby as she tries to hide that she is gay from her family. I mean, we all get the point, we didn't need to see her do it time and time again because honestly, even though it is heartbreaking and makes the audience feel even worse for Abby, it isn't totally necessary to show it happen that many times.
Part of it might be due to the MEH writing of the film, and that it felt like a low budget film. One specific scene that stands out to me is Harper and Abby talking in the bathroom at a restaurant. There is no background music and there is a bit of an echo. Normal for a bathroom sure, but not so much in a film. It felt like a test run or like someone shot it on their cellphone.
A Powerful Message
As a parent Happiest Season made me want to strive to make sure my girls know we will love them no matter what. For me that was the biggest takeaway. I want, no, I need, my girls to know that no matter what they can confide in me. There is no need to hide who they are because they are afraid of losing my love or affection.
And that goes for anything about them, not just what gender they love. Toward the end of this movie you learn that Harper isn't the only one with a secret for fear of not being accepted by family. That is a feeling I never, ever, want my daughters to experience.
Overall Thoughts
There are some funny moments in Happiest Season, but it is definitely more of a drama, and I wish they stuck to that. It isn't perfect by any means but it does teach some powerful lessons. Because of that I think this is a movie that I think every parent should watch. The truth is there are people that are afraid to come out to their family. They should be welcomed with open arms, and shown that nothing can change the way you feel about them.
While Happiest Season is about Harper and Abby and their relationship, it is also about so much more. It is about family, acceptance, and learning to be true to yourself, no matter what others think of you. Some of the jokes fall flat and there is a lull in the middle, but it is still worth a watch — especially if you are a parent.
Be sure to watch the credits as we get a glimpse of Harper's mom, Tipper's, Instagram feed that catches us up on what happens after the end of the movie!
About Happiest Season
Meeting your girlfriend's family for the first time can be tough. Planning to propose at her family's annual Christmas dinner — until you realize that they don't even know she's gay — is even harder. When Abby (Kristen Stewart) learns that Harper (Mackenzie Davis) has kept their relationship a secret from her family, she begins to question the girlfriend she thought she knew. Happiest Season is a holiday romantic comedy that hilariously captures the range of emotions tied to wanting your family's acceptance, being true to yourself, and trying not to ruin Christmas.
Directed by Clea DuVall. Screenplay by Clea DuVall & Mary Holland. Story by Clea DuVall. Produced by Marty Bowen and Isaac Klausner. Wyck Godfrey and Jonathan McCoy serve as executive producers. The film stars Kristen Stewart, Mackenzie Davis, Alison Brie, Aubrey Plaza, Daniel Levy, Mary Holland, Burl Moseley, Victor Garber and Mary Steenburgen.
Happiest Season arrives on Hulu on November 25th!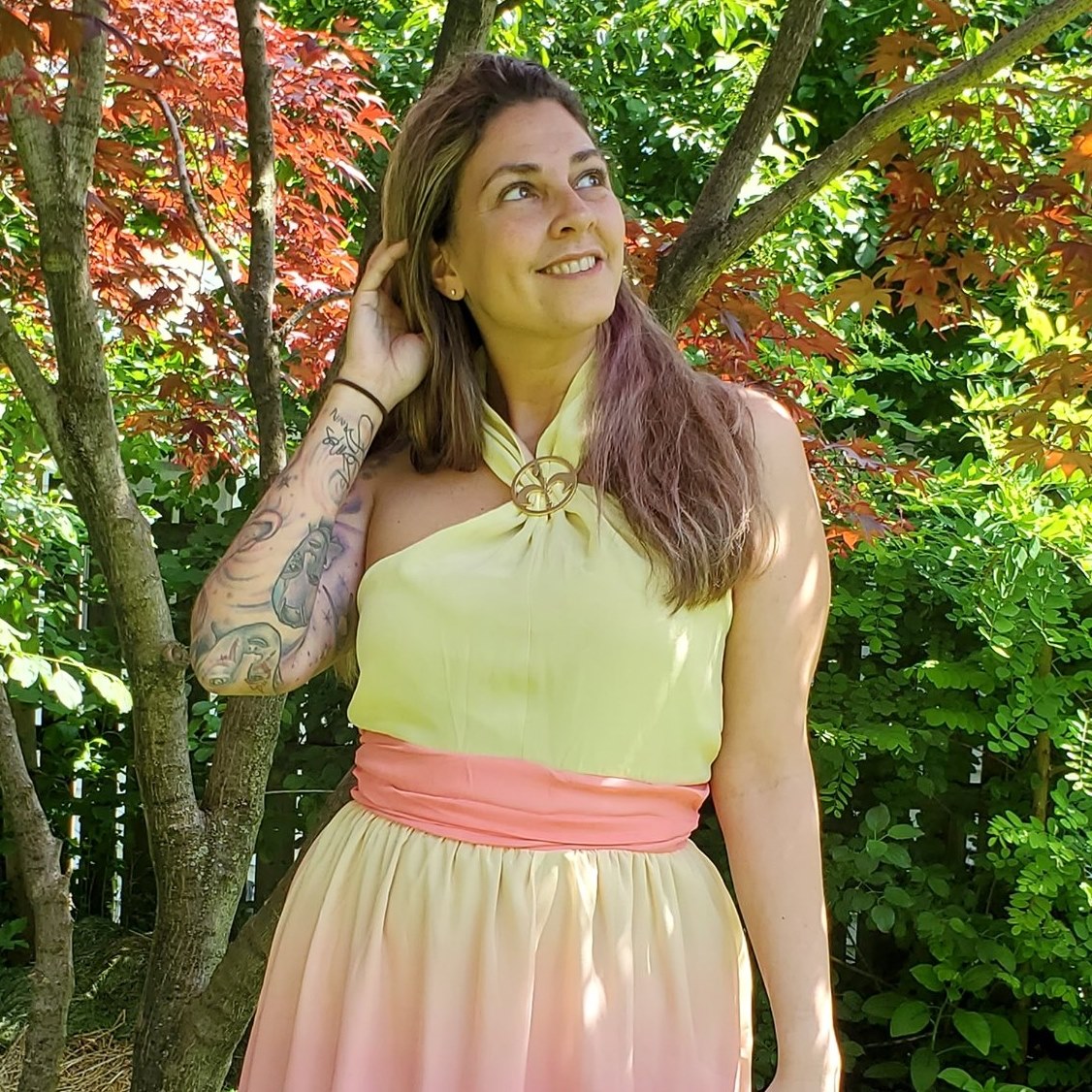 Tessa Smith is a Rotten Tomatoes Tomatometer-approved Film and TV Critic. She is also a Freelance Writer. Tessa has been in the Entertainment writing business for almost ten years and is a member of several Critics Associations including the Critics Choice Association, Hollywood Critics Association, and the Greater Western New York Film Critics Association.