Disney Pixar's Soul is a film that will have viewers ready to embrace life and live every day to the fullest. With quite a bit of humor Soul is still a deep movie. One that feels like it is more made for adults, but one that kids will still certainly enjoy.
Disney Pixar's Soul has a really deep and powerful message to it, which is part of the reason a younger audience might have a hard time connecting to it. Don't get me wrong, most kids will love the animation and the time in The Great Before, but some of the Earth scenes in the middle could be a bit too much. My 7 year old daughter got bored while she waited for the ending (that she loved!), but my 9 year old was glued to the screen with me.
The first ten minutes of the movie take place on Earth where we are introduced to Joe, voiced by Jamie Foxx. Joe is a middle school band teacher who has always dreamed of playing jazz professionally. He is offered a full time teaching position, but is having a hard time deciding if he wants to accept or not. His mother, who is a seamstress with her own store, tried to explain to him that he should take the job for security and that maybe it is time to give up on his dreams.
As if by fate an old student of his calls him with a great opportunity — to audition to play with a popular jazz musician, Dorothea Williams, voices by Angela Bassett. She is the leader of a band called The Dorothea Williams Quartet and they need a piano player. His audition goes very well and he gets the gig! Of course he needs to call his friend to share the news and well, there is a reason they say pay attention to your surroundings.
Down a manhole he goes and he becomes just a soul, which is where the movie gets its title from. Joe refuses to go to The Great Beyond and while running away, he ends up in The Great Before. This is where most of the trailer footage comes from, and is likely going to be the part of the movie your children enjoy the most. Here is paired up with soul #22, voice of Tina Fey, in hopes of helping her find her spark, which will allow her to finally move down to Earth.
I don't want to get into many more details, as I do not want to spoil any twists and turns that honestly, I did not see coming myself. But what follows is a lot of fun and hilarious moments as 22 and Joe bond, and he tries to explain to her why life is worth living. She even jokes that if his life was so pathetic, and he wants to return to it, there must be something good about it.
Soul was unknowingly preparing for the perfect time to release. As we have all had quite the year and many of us are left wondering what makes life worth living. I know I have. This movie has brightened my spirits and encouraged me to live every day to its fullest now, which is something I think it important for everyone to feel.
Is Pixar's Soul OK for Kids?
Why could Pixar's Soul be a little slow for younger kids? Probably because they haven't lived life enough to realize the bad parts of it yet. My 7 year old told me that she enjoyed the movie, but the middle was boring (her words, not mine). The end parts in The Great Before were by far her favorites, and she wants a plush of the little new souls. My 9 year old, on the other hand, was glued to the screen the entire time, and even teared up towards the end. For me? It wasn't slow at all. I enjoyed every moment of it and truly appreciated life a little bit more after watching.
Personally, my favorite part of this film was the relationship between 22 and Joe. He truly was a mentor to her. As a young soul, she has a lot of innocence to her but as a soul that has been hiding out in The Great Before longer than any other soul, she has a bit of skepticism too. A character that I could relate to for sure.
There are handful of moments that could be scary to younger and more sensitive kids. These all involve lost souls, who are exactly what they sound like, lost souls. They become shadowy, sandy monsters and there a few moments where they could be frightening. Of course, there is also the concept of death, but with the use of adorable souls, it is hard to focus on the finality of it.
Overall Thoughts
Disney Pixar's Soul had beautiful animation, which is to be expected when it comes to a Pixar film. Of course there is a lot of heart, and some great life lessons involved. Thanks to the relationship between 22 (Tina Fey) and Joe (Jamie Foxx) there is a lot of humor as well. Several laugh out load moments that had me and my girls giggling.
I truly think that Soul will have most people looking at life in a new light. Focusing on the positive instead of the negative — like pizza, twirlybirds, and lollipops! What exactly is the meaning of life? I guess no one knows for sure. But after watching Soul I sure am ready to live every day to its fullest, even if I am not exactly sure what my purpose is.
Check out the best quotes from Disney Pixar's Soul.
About Soul
What is it that makes you…YOU? Pixar Animation Studios' all-new feature film "Soul" introduces Joe Gardner (voice of Jamie Foxx) – a middle-school band teacher who gets the chance of a lifetime to play at the best jazz club in town. But one small misstep takes him from the streets of New York City to The Great Before – a fantastical place where new souls get their personalities, quirks and interests before they go to Earth.
Determined to return to his life, Joe teams up with a precocious soul, 22 (voice of Tina Fey), who has never understood the appeal of the human experience. As Joe desperately tries to show 22 what's great about living, he may just discover the answers to some of life's most important questions.
Soul comes to Disney+ on December 25th, 2020!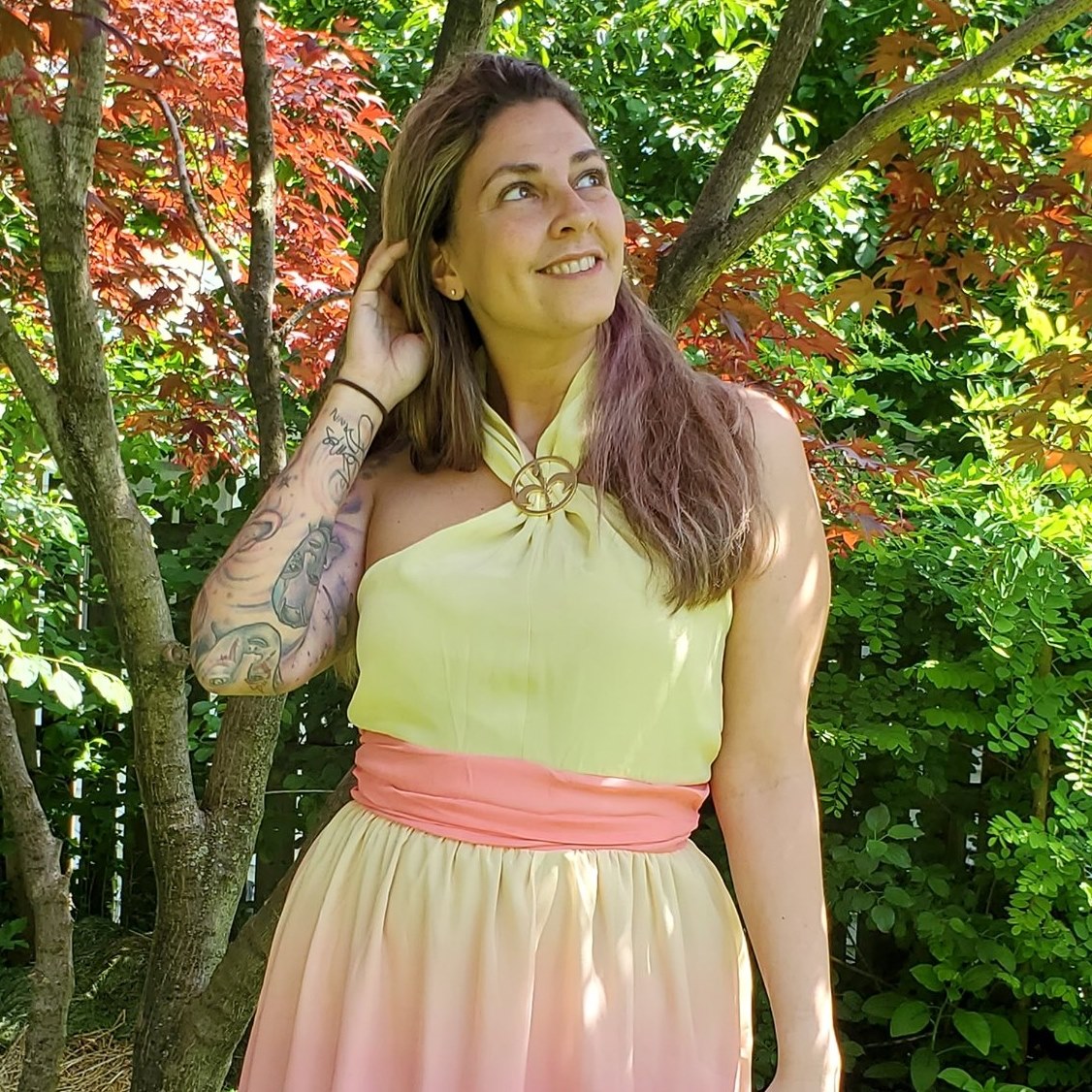 Tessa Smith is a Rotten Tomatoes Tomatometer-approved Film and TV Critic. She is also a Freelance Writer. Tessa has been in the Entertainment writing business for almost ten years and is a member of several Critics Associations including the Critics Choice Association, Hollywood Critics Association, and the Greater Western New York Film Critics Association.