Love And Monsters is one of my favorite movies of 2020 — Michael Rooker and I discussed why it works so well and why we both want a sequel.
Love And Monsters is now available to rent or buy on Premium VOD and I cannot recommend it enough. It is one of my favorite movies of 2020, and yes, that totally surprised me. I expected to like it, but I LOVED it! Michael Rooker plays one of my favorite characters in the film, a badass survivor named Clyde.
He travels around the surface of a monster infested post-apocalyptic world with a young girl named Minnow, who is sort of his adopted daughter. Yes, all the acting is fabulous but boy do the two of them steal the show! They have some great chemistry and my only complaint about all of Love And Monsters is that I want more of Michael Rooker and Ariana Greenblatt. So, can we get a sequel? I asked Michael about it and he wants one too!
Why Should Love And Monsters Get A Sequel?
The way that Love And Monsters ends gives us hope for a sequel. I think that it could easily happen and honestly, who doesn't want to see more giant monsters? I know I sure do. And I would love to see Clyde and Minnow take them on! I asked Michael if he would be open to a sequel, and he agree with me. So let's do it Paramount! What do you say?
"I would love that. It's a great role. It would be fun to continue with it and bring out more nuances and see more Clyde and Minnow. What a great combination. Isn't is AMAZING that Michael Rooker and Ariana make a great team?"
Love Overcomes All
Like I said before, Love And Monsters totally surprised me on just how good and heartfelt of a movie it is. There are some seriously great lessons to be learned like stepping out of your comfort zone in this film. When chatting with Michael Rooker he told me what messages he thinks Love And Monsters gives.
"There's hope. Hope in replenishing and renewing anything, not just our world, which is obvious, but also relationships and how you can communicate with people in a positive way. Love overcomes all, baby. Love overcomes everything."

Which Post-Apocalyptic Weapon Would He Choose?
If there is one thing we all know about Michael Rooker, it is that he is a complete badass. I don't think there is any doubt to that at all. Since Love And Monsters is a post-apocalyptic film, I just had to find out what his weapon of choice would be if he were alive at the end of the world. Because honestly, there is no doubt in my mind he would survive.
"Anything I could grab with my hands! You're gonna run out of bullets, so you've got to be able to defend yourself and take care of yourself with handmade tools. Clyde has a tomahawk thing, has a big long blade, a sword. He has some more modern things – like explosive devices. Hand grenades – I gotta tell ya, that's a great device. You just pull the pin and throw it."
I don't know about you but if the world ends, I am going to search out Michael Rooker and hang out with him since he has a great plan!
These are only a few of the things we touched on in our interview, so be sure to watch the whole video! I promise, we are super entertaining together! And yes, we discussed some Marvel and DC too!
If you haven't already, be sure to check out my Love And Monsters review
and the best Love And Monsters quotes!
About Love and Monsters
Seven years after the Monsterpocalypse, Joel Dawson, along with the rest of humanity, has been living underground ever since giant creatures took control of the land. After reconnecting over radio with his high school girlfriend Aimee, who is now 80 miles away at a coastal colony, Joel begins to fall for her again. As Joel realizes that there's nothing left for him underground, he decides against all logic to venture out to Aimee, despite all the dangerous monsters that stand in his way.
Starring: Dylan O'Brien (Maze Runner, "Teen Wolf"), Jessica Henwick ("Iron Fist," "Game of Thrones"), Michael Rooker (Guardians of the Galaxy), Ariana Greenblatt (The One And Only Ivan, Avengers: Infinity War).
Rent Love and Monsters on VOD for $19.99 or Purchase for $24.99 TODAY!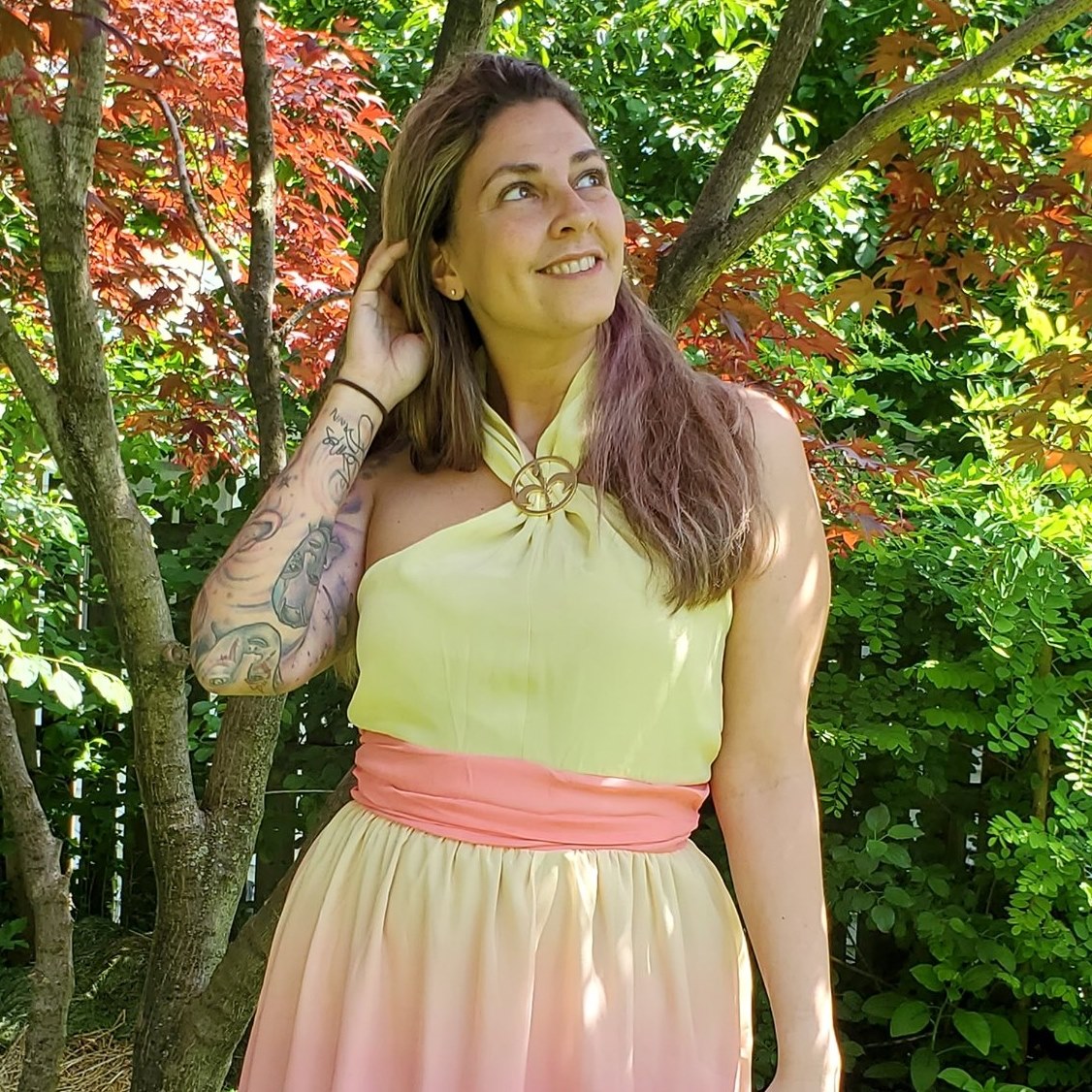 Tessa Smith is a Rotten Tomatoes Tomatometer-approved Film and TV Critic. She is also a Freelance Writer. Tessa has been in the Entertainment writing business for almost ten years and is a member of several Critics Associations including the Hollywood Critics Association and the Greater Western New York Film Critics Association.