Julie and the Phantoms is a heartwarming show on Netflix that is more than worth a binge. And if it doesn't make you cry, you have no soul.
If you are looking for a new show that has humor, heart, and will make you tap your toes and dance every single episode, then Julie and the Phantoms is for you. Each and every episode not only propels an amazing story and plot forward, but it brings you at least one song that you will want to listen to over and over.
Julie and the Phantoms is about a young girl who has lost her mother, but when she plays a CD that she finds in her studio, she gets a lot more than she ever bargained for. Three ghosts — Luke, Reggie, and Alex — show up and help bring back her love for music. It just so happened these guys used to be in a band when they tragically died at 17. There are only 9 short episodes in season one making it super binge-able.
I have to be totally honest and tell you that I never had plans to watch Julie and the Phantoms until several of my YouTube subscribers asked me to. As soon as I watched the trailer I knew it was something that I would love. And after watching (and reacting to) every single episode, I am so glad that I did.
Every episode has a song that brings it to the next level. Sure, this show is emotional, and you are sure to cry at least once (but likely more). However, this show also has a lot of hilarious moments. Reggie and Alex will have you on the floor laughing while Luke tends to bring the more serious and heartfelt moments.
The villain of the story, Caleb, also performs quite a bit. You will love to hate him but that doesn't mean you won't be bopping in your seat as he sings. His presence gives this series exactly what it needed. Not just a villain but it put a time crunch on things for Julie and the guys. The story line with him brings depth to the series, and I cannot wait to see where he takes us in season two.
But Caleb isn't the only villain in Julie and the Phantoms. I don't want to ruin the surprise, but there is someone else to keep an eye on. Someone who wronged the guys after they died and I was very excited to see this plot point pop up. The way they connected him to Julie was perfection.
Check out these amazing Julie and the Phantoms t-shirts.
Overall Thoughts
Julie and the Phantoms is completely and utterly full of heart. It is a little bit funny, a little bit tragic, and even a bit of a love story. There are several different relationships that you will be rooting for and I don't want to talk too much about them to avoid spoilers. This cast is extremely talented. They not only sing and play their own instruments, some of the songs were written by them as well. In the words of Reggie, they "ooze chemistry."
Julie and the Phantoms is something the whole family can enjoy together. And we need a bit more of that right now, don't we? Get ready to rock out with stellar musical numbers. Exactly what you would expect from director Kenny Ortega.
I am looking forward to a season two because that cliffhanger at the end of season one just cannot be the end. I won't allow it.
About Julie and the Phantoms
High schooler Julie (Madison Reyes) lost her passion for music after her mom died last year. But when the ghosts of three dreamy musicians (Charlie Gillespie, Owen Patrick Joyner, Jeremy Shada) from 1995 suddenly appear in her mom's old music studio, Julie feels her own inner spirit beginning to reawaken, and she's inspired to start singing and writing songs again. As their friendship with Julie grows, the boys convince her to create a new band together: Julie and the Phantoms.
Binge Julie and the Phantoms now on Netflix!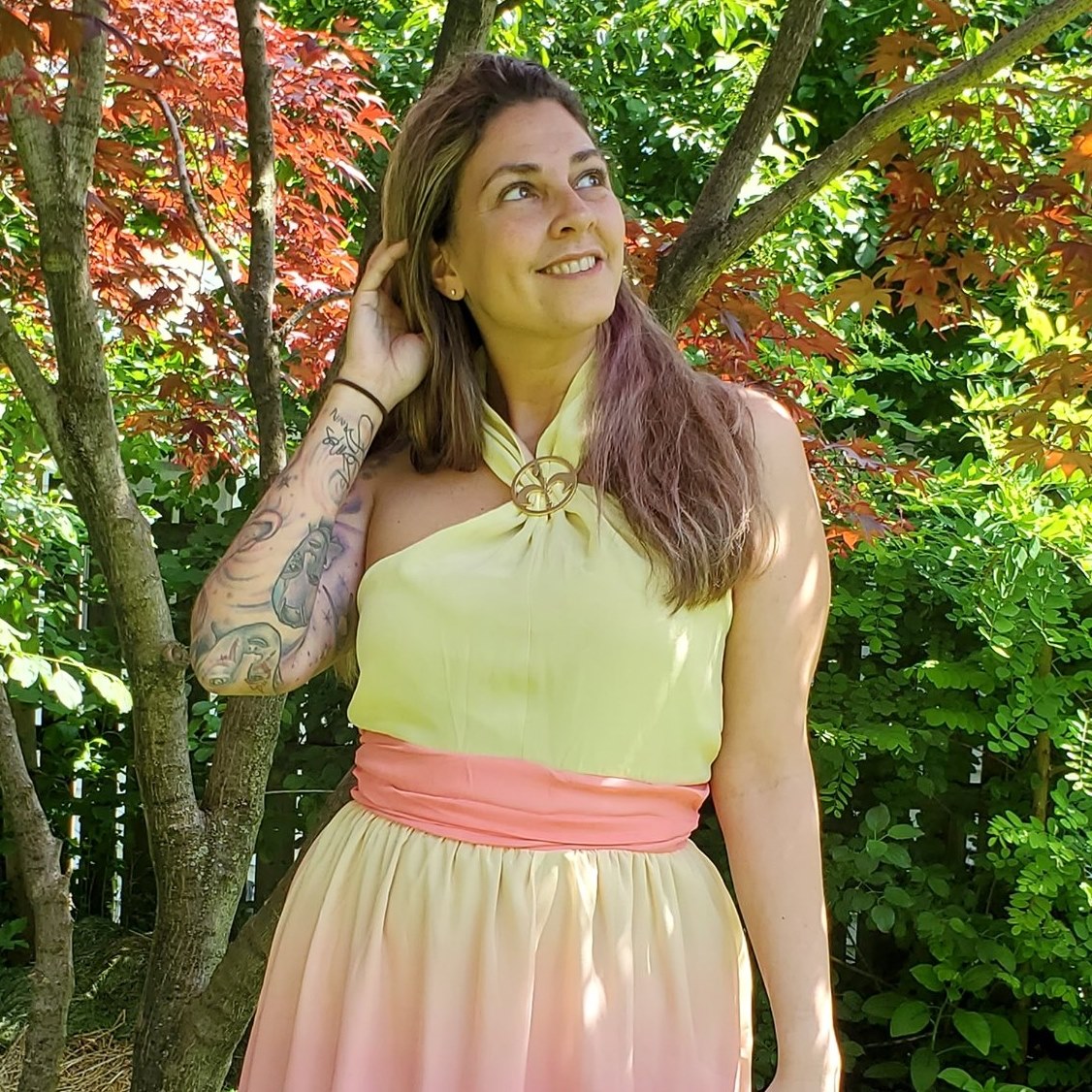 Tessa Smith is a Rotten Tomatoes Tomatometer-approved Film and TV Critic. She is also a Freelance Writer. Tessa has been in the Entertainment writing business for almost ten years and is a member of several Critics Associations including the Hollywood Critics Association and the Greater Western New York Film Critics Association.