Phineas And Ferb The Movie: Candace Against The Universe drops us right back into the world we know and love. It feels like a lost episode.
In 2015 we said goodbye to Phineas and Ferb with their movie, The Last Day Of Summer. I still cry every single time we watch that. Phineas and Ferb is a show that I have watched with my family. It is one of the few that all of us really TRULY enjoy and that makes us belly laugh. So when it ended, it was hard to say goodbye. Of course we still watch the show often, especially since it has been added to Disney+, but that doesn't make The Last Day Of Summer any easier to watch.
But Phineas, Ferb, Candace, and everyone else are now back in Phineas and Ferb The Movie: Candace Against The Universe and honestly, it feels like they never left. This movie almost feels like a lost episode, that perhaps fits in right before The Last Day Of Summer. The same voices, humor, and hijinks are back. Both Candace, and her brothers, are getting into to trouble — and of course Perry and Dr. Doofenshmirtz make appearances as well.
A Very Phineas And Ferb Plot
The plot of this movie is exactly what you would expect from any other Phineas and Ferb story. Candace is upset when she tries to bust her brothers but their invention disappears. Poor Candace. This seems to always happen to her. When she thinks that her brother built a spaceship, she starts banging on it. Instead, her and Vanessa get sucked into it and flown off to a faraway planet.
Here, she feels appreciated and special. Something she never feels when her little bothers are around. She quickly befriends the female leader, who also has troublesome little brothers. But is everything as it seems? You will have to watch to find out because I am not giving any spoilers here!
I will say that Phineas, Ferb, and friends do what they can to go save Candace, not knowing that she is happy where she was sent. Of course Dr. Doofensmirtz joins in because he wants to save his daughter. All of that is amazing. What I mean by that is the rivalry between many of the kids and Doofensmirtz is hilarious and honestly, one of my favorite parts of the whole movie.
Everyone Is Back!
I was thrilled to see all of my favorite characters back and doing what they do best. Isabella takes charge, Baljeet tries to solve problems using one of his favorite shows, and Buford helps in unexpected ways. I was completely blown away by how this really feels like a lost episode. It fits in perfectly, and the voices sound like they never changed.
What I mean by that is as people get older, voices change. But it is clear all of the voice actors easily slipped back into their roles as these characters, and did a fantastic job. From beginning to end, I was laughing, guessing what would happen next, and just having the best bonding experience with my family.
We love Phineas, Ferb, and all their friends and secondary characters, so it was great to see the gang back together — like nothing has happened over the last five years. It brought me back to a simpler time and for 90 minutes I forgot about the crazy world.
Overall Thoughts
Candace Against The Universe perfectly fits into the Phineas and Ferb world, although it does feel like it takes place prior to The Last Day Of Summer where lots of plot points are wrapped up in a neat little bow. If you enjoy the show, you will enjoy this movie. It is the same characters, the same humor, and the same type of plot.
It clocks in right at an hour and a half, which is the perfect length for a movie like this. As massive fans of the show we have seen every episode, more than once. So to get some new Phineas and Ferb content had us over the moon. And it did not disappoint. It feels perfectly Phineas and Ferb! There were many moments throughout the movie where we were cracking up! Isabella and Dr. Doofenshmirtz have a rivalry that is sure to make you chuckle!
This movie is exactly what you would expect from the minds of Creators Dan and Swampy. It feels like Phineas and Ferb never left, and hopefully we will be getting more of them in the future! Because I am not ready to say goodbye to them again.
Interview With Creators Dan & Swampy and Voice Of Phineas, Vincent Martella
I was so excited to be a part of the interview for Phineas and Ferb The Movie: Candace Against The Universe with creators Dan & Swampy and the voice of Phineas himself, Vincent Martella! My daughter and I were thrilled that a lot of our questions were asked during this interview. I grew up watching this show, and so did my girls, so this was a big deal for us!
We learn about all the Easter eggs in the movie, what their favorite Phineas and Ferb inventions are, and how some of the songs come about. We also asked Vincent what it was like to voice Phineas again! Be sure to watch it all for some great inside information.
About Phineas and Ferb The Movie: Candace Against the Universe
Stepbrothers Phineas and Ferb, their older sister Candace, Perry the Platypus and the Danville gang are back together again in "Phineas and Ferb The Movie: Candace Against the Universe," an out-of-this-world animated adventure from Disney Television Animation.
Executive-produced by Dan Povenmire and Jeff "Swampy" Marsh (creators and executive producers of the long-running Emmy Award-winning series "Phineas and Ferb"), the movie centers on Phineas and Ferb as they set out across the galaxy to rescue Candace, who after being abducted by aliens, finds utopia in a far-off planet, free of pesky little brothers.
Stream Phineas and Ferb The Movie: Candace Against The Universe on Disney+ on August 28th!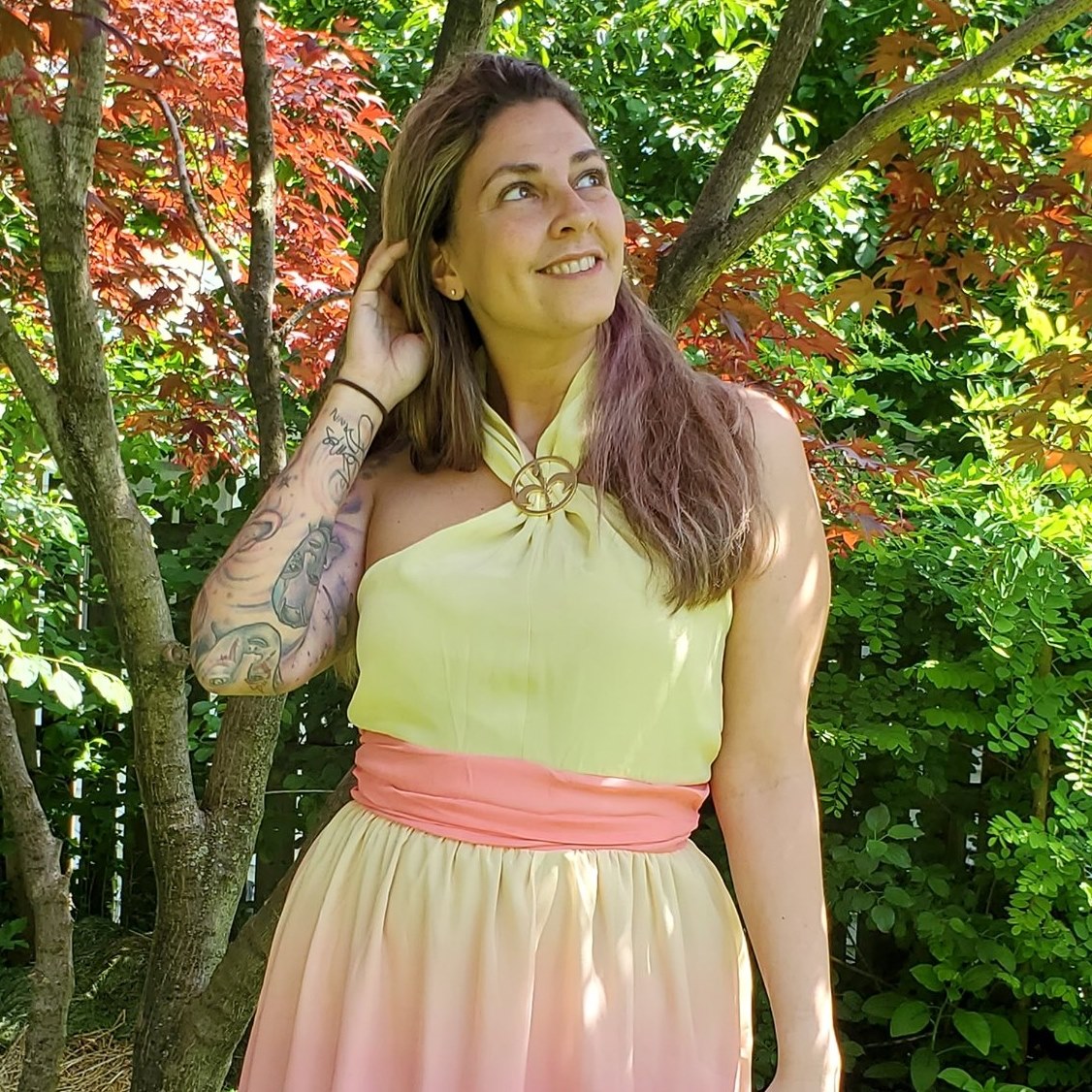 Tessa Smith is a Rotten Tomatoes Tomatometer-approved Film and TV Critic. She is also a Freelance Writer. Tessa has been in the Entertainment writing business for almost ten years and is a member of several Critics Associations including the Hollywood Critics Association and the Greater Western New York Film Critics Association.