Taylor Swift: Miss Americana includes never before seen footage of Taylor Swift, and dives into what she really thinks and believes in. And I am here for it.
Taylor Swift has been one of my favorite singers for years and years. I have adored her since she was 16 and released her first album. At the time I was working at a Country Radio station and a really big country music fan. The girl is extremely talented, and I fell in love with her, and her music. Miss Americana dropped on Netflix today, and it made me love her even more.
I have seen Taylor Swift perform live a few times before (and she was incredible of course). And I am currently hoping she comes near me so that I can take my daughters to see her. Because of course I am raising them to be "T-Swizzle" fans. And I have never been more proud of that fact than after watching Miss Americana today.
Behind The Scenes
Miss Americana gives a rare look at Taylor Swift writing her music and her songs, which I absolutely loved. I have always found the process of songwriting fascinating because it is something I don't think I could ever do. Probably my two favorites were her with Brenddon Urie from Panic! At The Disco and writing "The Man", which I have explained to my daughters many times.
Listening to her speak about the Kanye West situation made me cry. I remember being appalled watching that happen live. And to hear her talk about it — to realize that she thought people were booing for her and not him — man, that broke my heart for her all over again.
The Politics
Miss Americana made it extremely obvious just how hard it was for Taylor Swift to decide to talk about politics. But she just couldn't take it anymore. I feel like I could see her going back and forth in her eyes until she knew she had to do something. It seems like her sexual assault case really pushed her in that direction, and I think that is amazing.
I mean, I hate hate hate that she had to go through that. She came out on the other end with open eyes — and to realize that some (maybe most) women are not believed or even ashamed to speak up when they are in that situation. I have personally been in situations like her before, and it is not fun. Not at all. It is confusing and humiliating. So props to her for standing up for other women — despite the men on her team trying to talk her out of it (I am so glad we got that scene).
I remember when she posted that and I was THRILLED for her and that she was brave enough to do it. But watching the footage of her actually posting it made me a little sick to my stomach for her. I knew what the results were, because this happened a long time ago, but I couldn't help but be anxious right along with her.
Not only does Taylor Swift stand up for women, she stands up for basic human rights. Which you would think in 2020 wouldn't be an issue, but here we are.
Overall Thoughts
Taylor Swift: Miss Americana made me proud to be a Taylor Swift fan. And to be raising my daughters to be Taylor Swift fans. It solidified the fact that she is a postie role model for them. Like I said I have been a Taylor Swift fan since she first came on to the scene.
I saw her perform at a free show at CMA Fest years and years ago. A few years after that I waited in line for hours to meet her at CMA Fest, where she was nice enough to do a kissy face photo with me. I even saw her perform Love Story on the steps of a building in Nashville — and she was the sweetest thing.
One of the first gifts that my husband ever gave me was a singing Taylor Swift doll, and then her surprised me with 5th row tickets to see her in concert during our honeymoon. But Miss Americana made me so proud — SO DANG PROUD — to be a Taylor Swift fan. You go girl. Stand up for yourself, and for others. No matter who tries to make you stop. Your voice is heard. And we love you for it.
About Miss Americana
Pop singer Taylor Swift reveals intimate details of her life while showcasing backstage and onstage concert footage.
Watch Miss Americana on Netflix now.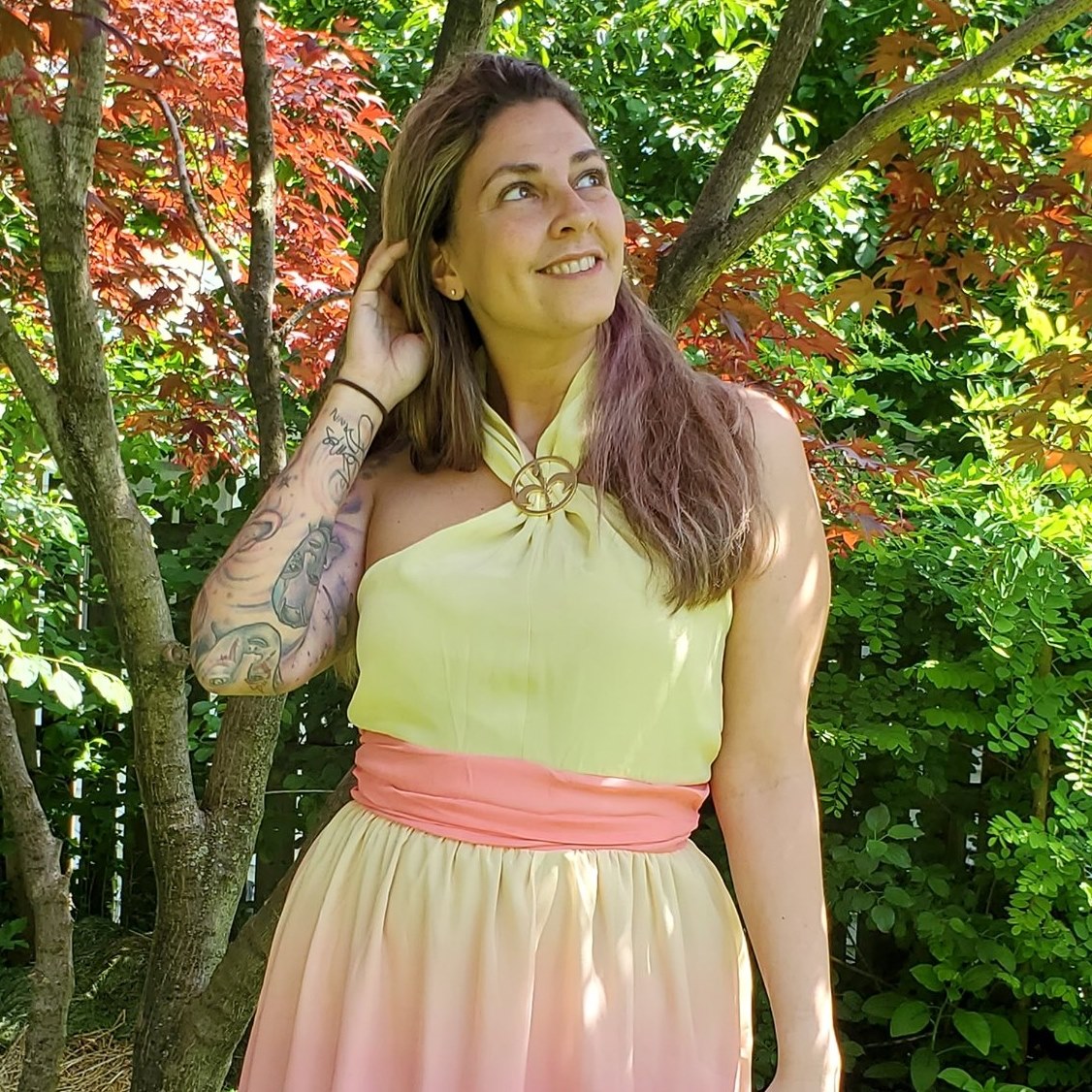 Tessa Smith is a Rotten Tomatoes Tomatometer-approved Film and TV Critic. She is also a Freelance Writer. Tessa has been in the Entertainment writing business for almost ten years and is a member of several Critics Associations including the Critics Choice Association, Hollywood Critics Association, and the Greater Western New York Film Critics Association.