Birds of Prey is coming to theaters this February, and before you see it, you need to know who all the lovely ladies are. So here is what I think you need to know.
I admit, at first I was not thrilled about the Birds of Prey movie. Why? Well I felt like Suicide Squad ruined the Harley Quinn that I know and love and I was bitter. Well, I still am bitter. However, the more and more I see of it, the more excited I get. And this latest trailer? It has me over the moon.
Get To Know The Birds of Prey
There are five lovely leading ladies in Birds of Prey — and I am here to explain them all to you. I am sure most of you know about Harley Quinn, at least a little. But some of the others are not as popular. As a DC Comic Book fan and especially, a Harley fan, I am here to explain what I know about them.
Harley Quinn AKA Harleen Quinzel
So Harley used to be Joker's psychiatrist when he was in Arkham. He manipulated her and she fell head over heels in love, becoming a little crazy herself in the process. She is smart, strong, and all around bad ass — even if she doesn't always seem like it. She is also fun and unpredictable, one of the reasons I love her so much.
Harley has a few pet hyenas, and it seems like we are going to see them quite a bit in Birds of Prey. And I hope so because they bring a lot of fun to the table. In this movie, her and Joker has split up. So this is her story. Harley is played by Margot Robbie.
Huntress AKA Helena Bertinelli
Helena Berinelli was born into a Mafia family in Gotham City and was kidnapped as a child. After witnessing the murders of her parents she decides she is going to put an end to the Mafia. She is an angry and violent vigilante. Which also makes her a little unpredictable. Huntress is played by Mary Elizabeth Winstead.
Black Canary AKA Dinah Lance
I kind of adore Black Canary, always have. She is great at hand to hand combat, and has often teamed up with other DC heroes such as Wildcat and Wonder Woman. Her super power is the canary cry (bet you didn't see that coming….) which allows her to create ultrasonic vibrations when she screams. These can severely damage both organic and inorganic objects. It is ridiculously powerful, and I cannot wait to see it in the movie. Black Canary is played by Jurnee Smollett-Bell.
Renee Montoya
Renee Montoya is a detective for Gotham City and is assigned to the Major Crimes Unit. This means she often comes in contact with Batman. However, I don't think we will see the bat in Birds of Prey. But chances are she is working on a case against Black Mask, so she teams up with the rest of these ladies to take him down. Renee is played by Rosie Perez.
Cassandra Cain
Cassandra Cain starts out as a young girl in Gotham City — and then becomes Batgirl. She is trained in hand to hand combat, and has all sorts of tricks up her sleeve. I am unsure if she will become Batgirl during Birds of Prey, or if she is just someone who is being threatened by Black Mask at the time. It is quite possible we will see her take on this persona at the end of the movie, rather than the beginning. Cassandra is played by Ella Jay Basco.
The Bad Guy: Black Mask
The big bad in Birds of Prey seems to be Black Mask, who is played by Ewan McGregor. He is a crime lord, of course, and is insanely full of himself. Black Mask is also a narcissist in every sense of the word. He is brutal, and will stop at nothing to get his way. Black Mask is a criminal mastermind and tactical analyst, and he has a LOT of money, making him one of the most powerful crime bosses in Gotham City.
Black Mask is great at hand to hand combat, and is an expert marksman with firearms. He is also an accomplished actor, impersonator, and escape artist. He is sure to be the ultimate villain, and I cannot wait to see him on the big screen.
My Birds of Prey Trailer 2 Reaction
If you have listened to me talk about Suicide Squad ever then you know I was not a fan of how Harley Quinn was portrayed. It made me mad. I hated it. But this… this looks promising. More than promising. This looks GOOD! The more I see from Birds of Prey, the more excited I get!
About Birds of Prey
After splitting with the Joker, Harley Quinn joins superheroes Black Canary, Huntress and Renee Montoya to save a young girl from an evil crime lord, Black Mask in Gotham City.
Birds of Prey hits theaters February 7th, 2020.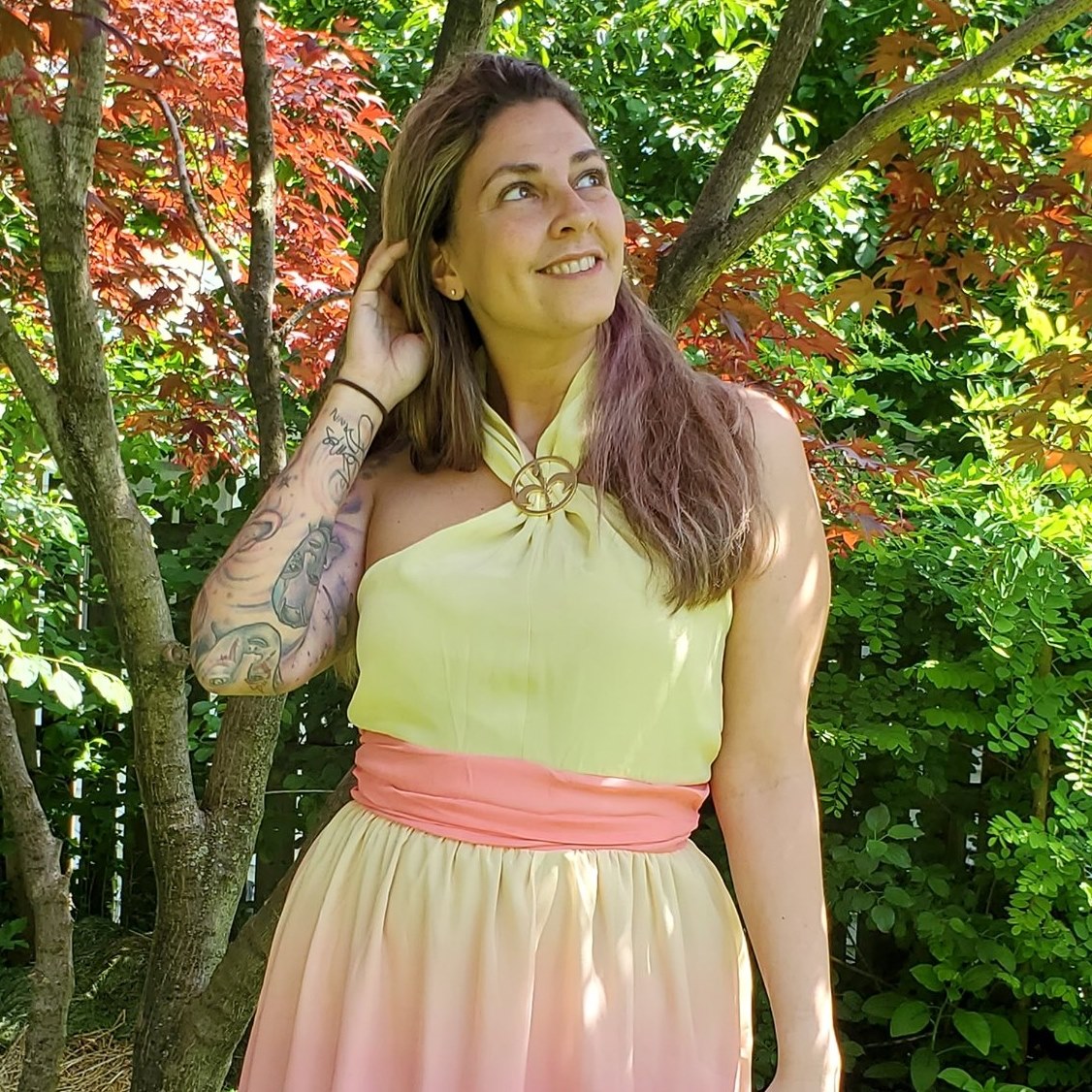 Tessa Smith is a Rotten Tomatoes Tomatometer-approved Film and TV Critic. She is also a Freelance Writer. Tessa has been in the Entertainment writing business for almost ten years and is a member of several Critics Associations including the Critics Choice Association, Hollywood Critics Association, and the Greater Western New York Film Critics Association.