The final trailer for Star Wars: The Rise of Skywalker is finally here! If you didn't know, I am a pretty big Star Wars fan and so I have been really excited about this movie. In my mind, J.J. Abrams can do no wrong, so I am thrilled to see him at the helm of Episode IV. This year I was at Star Wars Celebration and was in the room when they revealed the title (and yes, when Ian McDiarmid made a surprise appearance). There is no way I will ever be able to describe the way I was feeling that day accurately.
In case you somehow missed it, I am a villains girl. I am totally on the dark side, so I am really hoping that Emperor Palpatine is back in this movie. And I think all signs point to yes! I also want Kylo Ren and Rey to have ALL the babies, and I know I am not alone in that.
So that is what I have been hoping for, but what do I think we are going to get after seeing this final trailer? Let's break it down….
Kylo & Rey Work Together?
So we say Kylo and Rey work together in the last film, and it absolutely warmed my heart. I know I am a weirdo but I want them together — so badly. The way things were left between them though, it seemed like a distant possibility that they would ever join forces again. BUT WAIT, WHAT'S THIS?!?! They are CLEARLY working together in this scene. Perhaps it is just to defeat a common enemy — or maybe, just maybe, they are both on the same side?!
What's Up With C-3PO?
Something is clearly going on with C-3PO. But what? He said he was "taking one last look…at his friends"?!? He has all sorts of wires connected to his head… is his memory going to be wiped or something? Is he going to die? And he somehow knows he is? Rey looks deep in thought behind him and I do not like the looks of this. Not one bit.
Lando is Back!
I mean, we totally knew this was happening. But wasn't it fantastic to see him flying the Falcon and laughing with Chewie? You can't say it wasn't one of the best parts about The Rise of Skywalker final trailer…you just can't.
The Emperor's Words…
This still from the trailer looks like Rey standing in front of what could possibly be the Emperor? It sure looks like his cloak if you ask me… Over part of the trailer we hear "Long have I waited and now your coming together, is your undoing". Does this mean that Rey and Kylo joining forces is what will ultimately allow him (and the dark side) to win? This is totally just a theory….. but it certainly could be.
Overall Thoughts
My overall thoughts on the Star Wars: The Rise of Skywalker final trailer would be excitement. I really think I am going to truly enjoy this movie. The trailer shows us heartbreak, and camaraderie, and what looks like two sides coming together. Of course we also seem to see the return of what can only be described as pure evil (gosh I love me some Emperor Palpatine).
Seeing Carrie Fisher in this trailer… and seeing Rey hug her while crying. That tugged at my heart strings. Not to mention that it was released on what would be her birthday… ah man.. Here come the tears I have been holding back…. "Always"
About Star Wars: The Rise of Skywalker
The surviving Resistance faces the First Order once more as Rey, Finn and Poe Dameron's journey continues. With the power and knowledge of generations behind them, the final battle commences.
Star Wars: The Rise of Skywalker hits theaters December 20th – get your tickets now!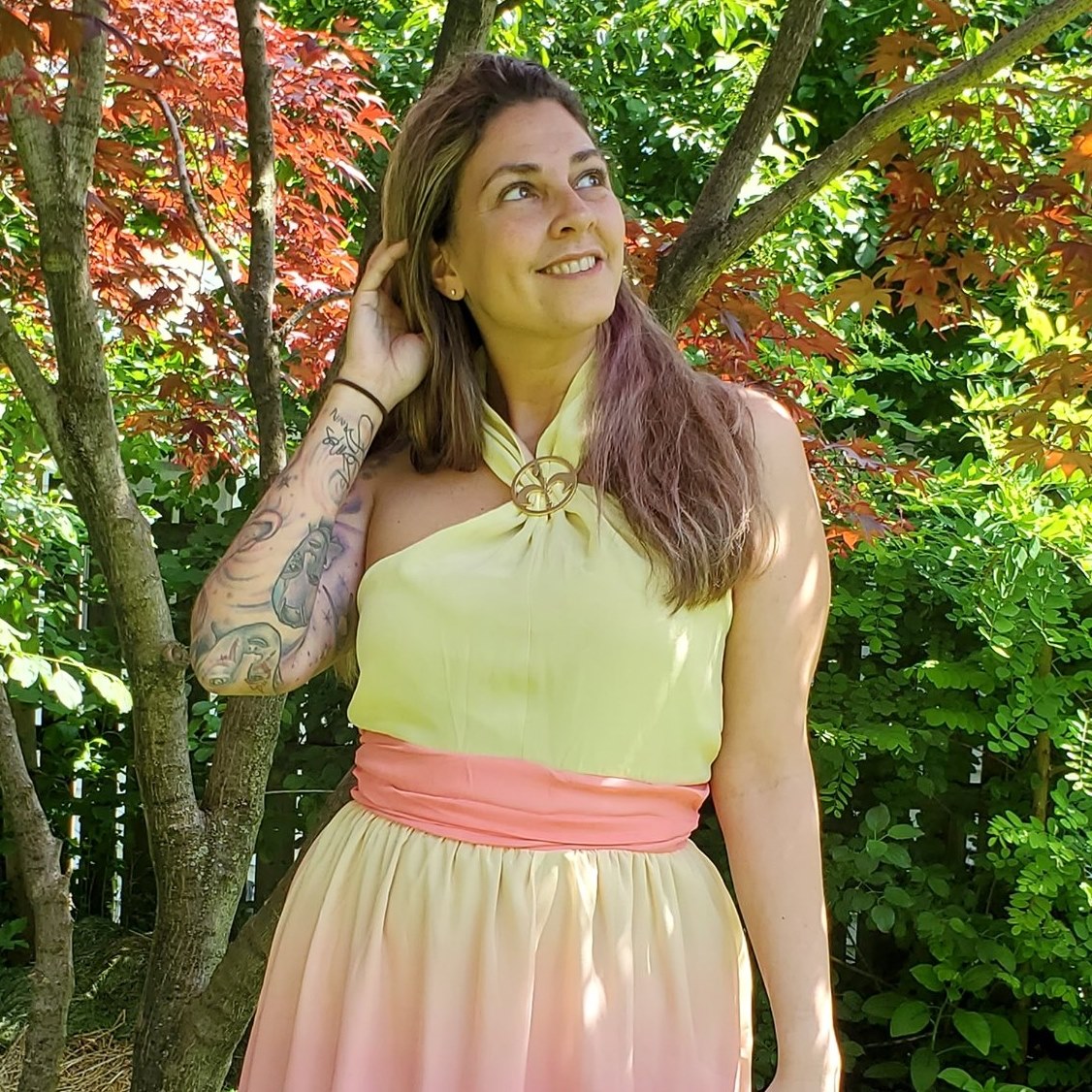 Tessa Smith is a Rotten Tomatoes Tomatometer-approved Film and TV Critic. She is also a Freelance Writer. Tessa has been in the Entertainment writing business for almost ten years and is a member of several Critics Associations including the Hollywood Critics Association and the Greater Western New York Film Critics Association.