This review is in no way sponsored. All opinions expressed are 100% my own.
I just got back from seeing Spider-Man: Into the Spider-verse and I admit, I was blown away. I went in to this movie completely expecting it to be amazing. My expectations were extremely high – and my mind was still blown. That says a lot. My eyeballs were glued to the screen throughout the entire film. I laughed. A lot. I cried. A lot. It was pure perfection. If you are a Spider-Man fan or not, this movie should be at the top of your must see list!
The Animation Style
The animation style alone rises this film above many others. Each and every Spider Person had their own animation style. As you could see in the trailers, the scenes on the screen literally look like they were ripped from the comic book pages. The dots and the speech and thought bubbles – as a total comic book fan, this had me smiling from ear to ear.
So Many Comic Book Nods
I know a lot about a few of the Spider People that were featured in this movie, but not all of them. I never got in to Spider Gwen or Penni Parker. But all that being said – I am eager to pick up their comic books and learn more. Into the Spider-Verse has me itching to know more about their backgrounds. In the movie we get brief a synopsis of each of their origin stories – in comic book form. Amazing. We see references not only to the comics, but to past movies and tv shows. We see the Spider dune buggy and Peter mentions that we don't talk about what happened in Spider-Man 3.
The Story
The story had me laughing, crying, and cheering on my favorite Spider People. The villains were great – Kingpin, Tombstone, Prowler, and Doctor Octavius. My 7 year old stood up and cheered when the movie ended. My 5 year old was in to the movie the entire time – which says a lot because it is a two hour movie. I don't want to give anything away, but I will say the story will suck you in and the time will fly by. This is a must see for families. The moral of the story? Anyone can be Spider-Man.
Oh yea, I probably don't have to tell you this, but stay through the credits. Trust me.
Stan Lee's Cameo
This is a minor spoiler but I feel like I have to talk about it. After a very sad moment toward the beginning of the film we get Stan Lee's cameo. The words out of his mouth? "I miss him. You know, we were friends." there is a bit more but hearing Stan the Man say "I miss him." yea, it got me. Because I miss that man so darn much. Then at the end of the film we get a tribute not only to Stan, but to Steve Ditko as well. We lost so many great people this year and it sucks that they had to be two of them. Thanks for giving us Spider-Man guys, and teaching us that everyone has the power to be good.
Spider-Man: Into the Spider-Verse is in theaters now!
Bitten by a radioactive spider in the subway, Brooklyn teenager Miles Morales suddenly develops mysterious powers that transform him into the one and only Spider-Man. When he meets Peter Parker, he soon realizes that there are many others who share his special, high-flying talents. Miles must now use his newfound skills to battle the evil Kingpin, a hulking madman who can open portals to other universes and pull different versions of Spider-Man into our world.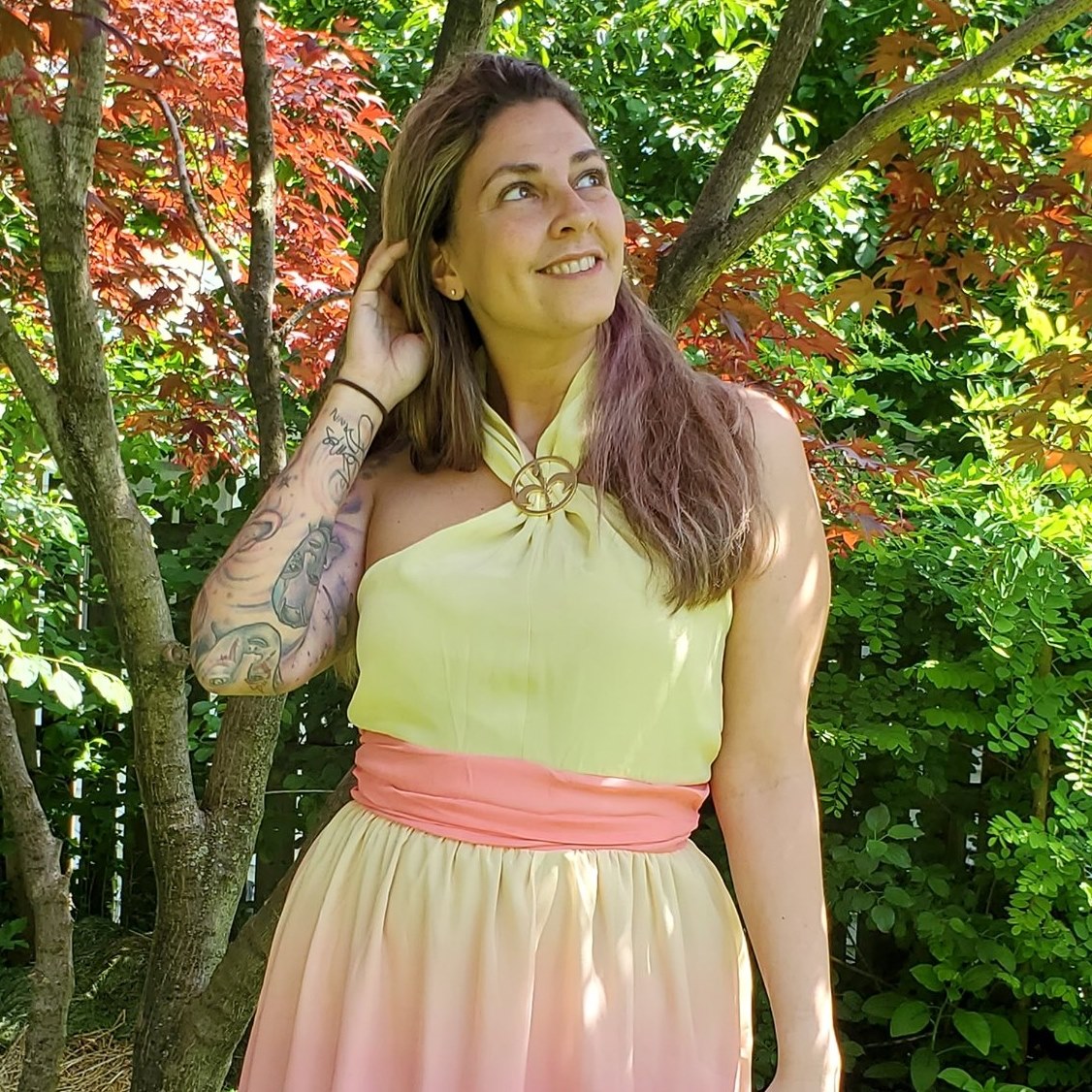 Tessa Smith is a Rotten Tomatoes Tomatometer-approved Film and TV Critic. She is also a Freelance Writer. Tessa has been in the Entertainment writing business for almost ten years and is a member of several Critics Associations including the Hollywood Critics Association and the Greater Western New York Film Critics Association.