This is a sponsored post. I was invited to write about Creative Cafe by ShopHer Media Influencer Marketing Agency. All opinions expressed are 100% my own.
My husband and I are big coffee drinkers. We even have a coffee bar in our kitchen where we come up with all sorts of fun drinks. Because of that my daughters are always asking about the specialty drinks we make for ourselves. One of our daughter's has actually started helping us make our lattes and cappuccinos. So when I first heard about the Creative Café Barista Bar from RoseArt I was thrilled! I knew this was something my girls would love – and now they can join our coffee talk!
Let the Creativity Flow
Of course, these drinks are totally coffee (and caffeine) free – so don't worry about that. There is also no heat involved, making it totally kid safe. The Creative Café Barista Bar is all about kids finding their inner Barista and making customized coffee-free latte drinks – just like a barista does at their favorite local coffee shop! It comes with lots of different recipes to choose from – but creative kiddos can come up with their own.
Kids can create a specialty drink of their own in three simple steps – add flavor, froth, and then design with stencils! Just use milk or a milk alternative (we LOVE almond milk in our house) as a base and let the creativity flow from there. Get it, flow! Ha. Anyways, kids can use the powder that comes with the Barista Bar, or use their own powder or syrup from home. It is ridiculously easy to use – and my kids love it! Yes, I totally have fun playing with it too. And I swear my husband does but I promised him I wouldn't tell.
Our Favorite Recipe
My girls instantly had a favorite recipe. And I have to admit, as soon as I saw it, I figured it would be! Chocolate Covered Strawberry. If I am being totally honest here, you know I tried it too – and it was DELICIOUS! It just might replace my coffee. Start by adding strawberry powder to the pitcher, then pour in the milk of your choice (we went with vanilla unsweetened almond milk), and stir. Set aside your strawberry mixture in a cup and pour some chocolate powder in to the pitcher. Add milk and froth. Pour the froth on to the strawberry mixture and you are done! Of course, you can a fun design with powder or sprinkles, or whatever you feel like. We chose sprinkles we had and it really put it over the top!
Download some recipes here —> Creative Cafe Drink Recipes
A Great Gift Idea
The Creative Cafe has been a fun addition to our kitchen already, I know we will enjoy it for years to come. My husband and I are happy to have our girls join our "coffee talk" with their very own coffee-free specialty beverages. If you want to know more, look here, and don't forget, you can find it online or in store at Amazon, Target, and Walmart. With the holidays coming up, I have to say this would make a perfect holiday gift!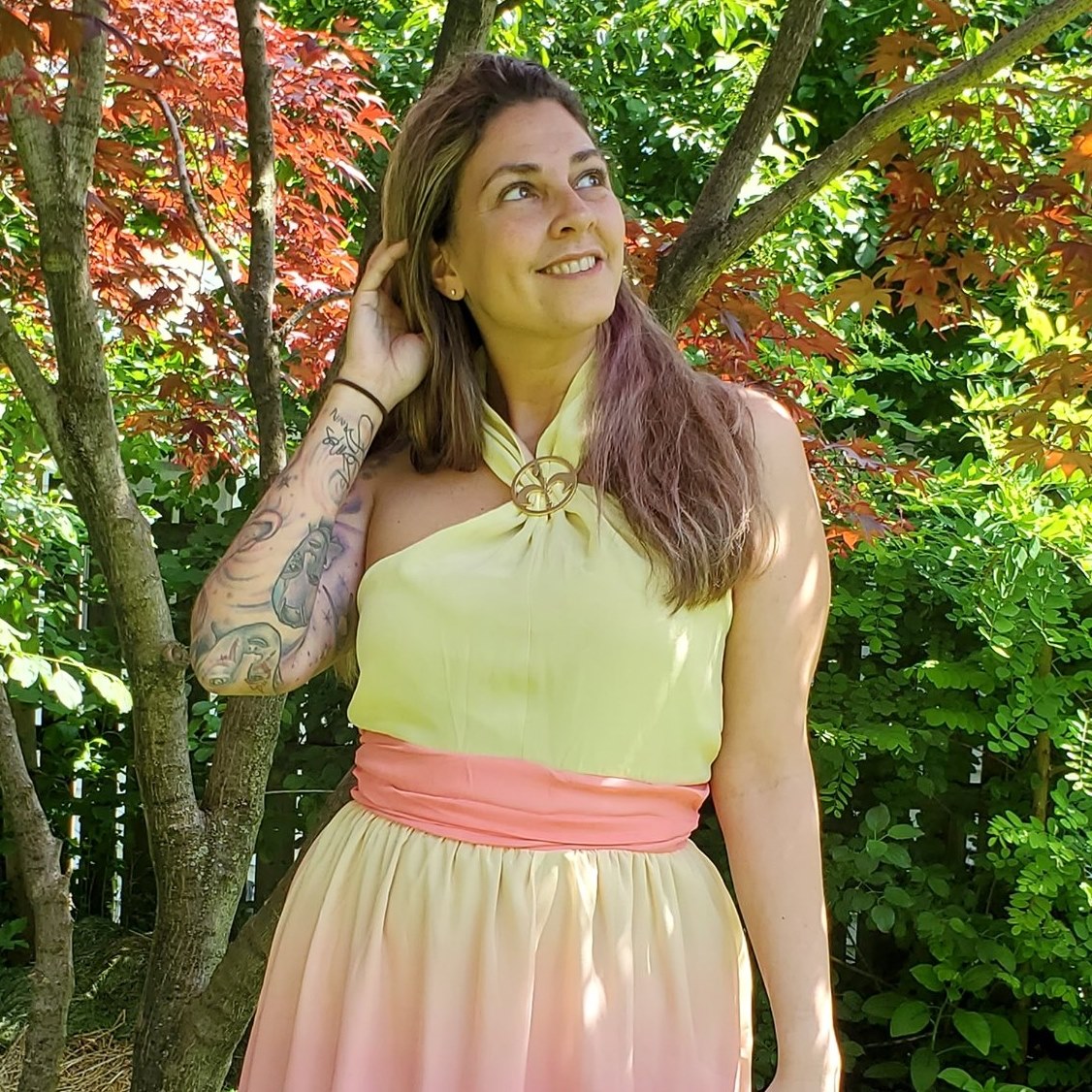 Tessa Smith is a Rotten Tomatoes Tomatometer-approved Film and TV Critic. She is also a Freelance Writer. Tessa has been in the Entertainment writing business for almost ten years and is a member of several Critics Associations including the Hollywood Critics Association and the Greater Western New York Film Critics Association.