This article is in no way sponsored. All opinions expressed are 100% my own.
I am a giant Marvel fan and I am totally raising my kids to be Marvel fans too. Recently I got a screener for Marvel Rising: Secret Warriors and just could not wait to share with with my girls. I have been reading the new Marvel Rising comic books which feature Squirrel Girl and Ms. Marvel, so I was really excited to see them in this movie. Plus, who doesn't love America Chavez and Patriot?! Quake, actually voiced by Chloe Bennet, had me pretty darn excited too because I LOVE her in Agents of S.H.I.E.L.D.
I cuddled up with my daughters the night that this arrived in my inbox and we had a girls night. Which actually worked out pretty perfectly because this movie has a lot of girl power in it. Don't get me wrong, there are some awesome male characters as well, but they are no where near as cool, let's be honest. Marvel Rising: Secret Warriors taught my girls some really important lessons. And yea, it taught me some lessons too.
Work Together
Sometimes all you need is a good group of friends. It is so important, especially in my industry, to lift each other up rather than tear each other down. And the same goes for the superhero community. You are stronger together than on your own. Which is something that America Chavez and Ms. Marvel learn in this film. I have told my girls before about the importance of a few good friends – quality over quantity I tell them – and I think Marvel Rising helps drive that home.
Trust Yourself
I am totally guilty of this myself. I second guess myself all the time. I repeatedly ask others their opinions of my work – trying to get that extra boost of confidence. In Marvel Rising: Secret Warriors, Kamala Khan (Ms. Marvel)'s mother gives her some great advice. "Your heart knows the way, run in that direction." I want my girls to grow up with all the confidence in the world. I want them to trust themselves. And I want them to love themselves. Who better to learn that from than Captain Marvel and Ms. Marvel.
Don't Be Ashamed of Who You Are
This goes along with trust yourself, but don't be ashamed of who you are. That is a reoccurring theme in Marvel Rising. Quake doesn't admit that she is an Inhuman at first, which is sad to see. Especially since she is very proud of that fact in Agents of S.H.I.E.L.D. Ms. Marvel doesn't believe that she is a "real" superhero. As my girls and I were watching this movie, my oldest pointed out a few times that it was sad Ms. Marvel didn't love herself. I am not sure it was that extreme, but it is awesome to know that by the end of this film, she truly is proud of who she is.
About Marvel Rising: Secret Warriors
Powered teens Ms. Marvel, Squirrel Girl, Quake, Patriot, America Chavez, and Inferno join forces as an unlikely, but formidable crew of aspiring heroes. When a threat no one could have expected bears down on the Marvel Universe, this ragtag, untrained band of teens have no choice but to rise together and prove to the world that sometimes the difference between a "hero" and "misfit" is just in the name.
Marvel Rising: Secret Warriors premieres on Disney Channel and Disney XD simultaneously on Sunday, September 30 at 10:00PM ET/PT.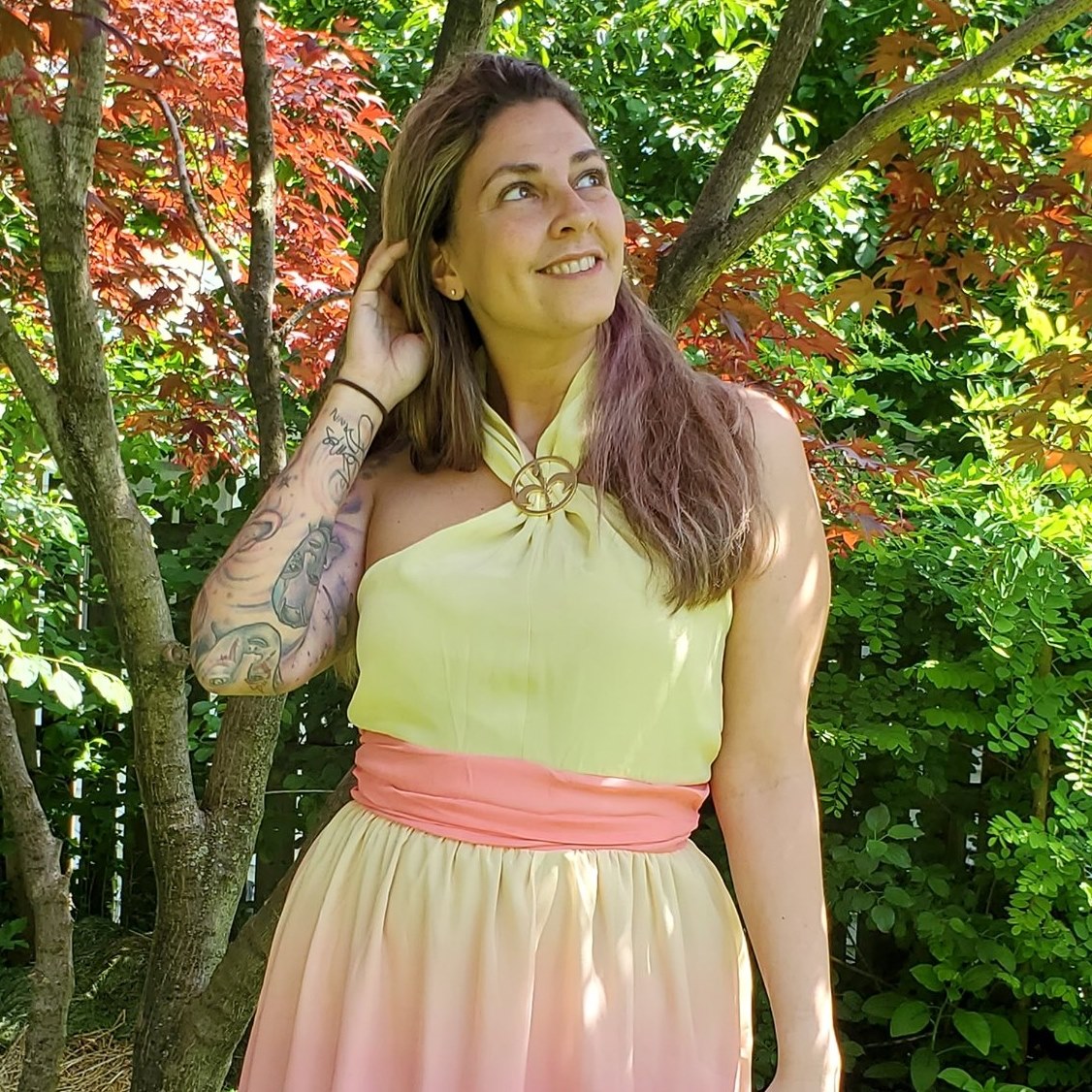 Tessa Smith is a Rotten Tomatoes Tomatometer-approved Film and TV Critic. She is also a Freelance Writer. Tessa has been in the Entertainment writing business for almost ten years and is a member of several Critics Associations including the Hollywood Critics Association and the Greater Western New York Film Critics Association.