This post contains affiliate links.
The Adventure Time series finale just aired and I need to share my feelings. You may know that I first watched this finale a few weeks ago when Cartoon Network sent me The Final Season DVD. I told you that it will deliver for fans of the series, and I truly hope it delivered for you. There were plenty of emotional and shocking moments, so read on if you want spoilers or have already watched it.
Future Ooo
This episode starts out with some characters we have never seen before – Shermy and Beth, and they find Finn's metal arm. It is beat up looking and really old, which immediately has us realizing this is in the future. Probably the far future. They set out to find the King of Ooo and I couldn't help but wonder who that would be. Well, turns out they go see B-Mo. Who lives alone. And not in the tree house.
B-Mo tells them the story of the great war, and at a few points makes us think that out heroes are going to meet a really bad end. But luckily everything turned out OK, more or less. But there were a few things that had me crying tears of joy, and sadness.
PB & Marceline
There is a moment where we thought Princess Bubblegum was gone. Dead. No more. My seven year old daughter teared up and I admit, so did I. When I saw her splat from GOLB's creation, I was devastated. And so was Marceline. I was overjoyed when we discover PB was just fine (save from a potential concussion) and it was just her armor protecting her. Marceline was pretty excited too. And they kissed. And I loved that. More tears. During the 'Come With Me' song at the end, we see that these two seem to live a pretty happy life together. Which I thought was the perfect ending for them.
The Death of Fern
My feelings for Fern have been up and down. Sometimes I like him, sometimes I don't. I imagine most Adventure Time fans feel the same way about him. Still, I wouldn't want to see him die. Especially after him and Finn defeat the Grass Demon together. He had a good run, and I was happy to see him redeemed before he disintegrated. I did love that he left a seed behind, which Finn and Jake planted where the treehouse used to be before it was destroyed (oh yeah, that was SUPER sad too).
Simon is Back!
The ending to Betty and Simon's story was not exactly what I was hoping for. But it seemed to make sense, and seemed very real. In the end she sacrificed herself to save Simon. She used the crown to wish to be able to keep him safe. And she took over as GOLB. Poor Simon had just gotten his memory back after GOLB started digesting him and brought him back to his true form. But at least he had his old friend Marceline. In the flash forwards at the end, we see him having fun with his friends. Which is all I ever wanted to Ice King/Simon.
There were some other pretty amazing moments in this series finale. We see the Litch grow up to be good (yay!). And I totally cried when Shermy lifted up the Finn Sword at the very end. That scene was meant to be very reminiscent of Finn and Jake in the opening of the show. It was perfect. What a great ending to an even better series. Be sure to pick up your copy of Adventure Time: The Final Seasons, available today! You know it is worth watching over, and over, and over.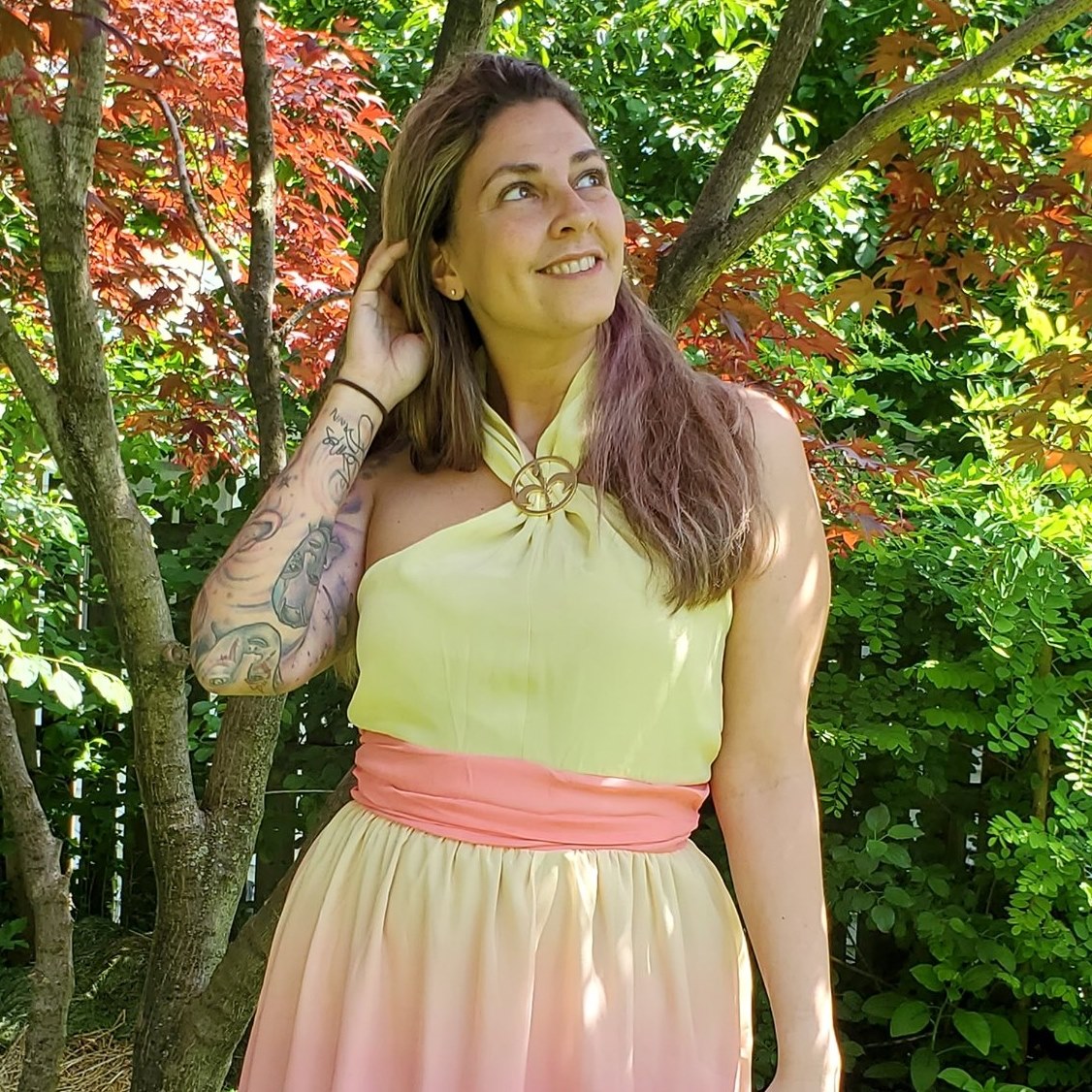 Tessa Smith is a Rotten Tomatoes Tomatometer-approved Film and TV Critic. She is also a Freelance Writer. Tessa has been in the Entertainment writing business for almost ten years and is a member of several Critics Associations including the Hollywood Critics Association and the Greater Western New York Film Critics Association.