Thanks to GameStop for sending me some of their AWESOME Pokemon products, plus sponsoring a great giveaway! All opinions expressed are 100% my own. Article may contain affiliate links.
The Smiths are a family of Pokemon fanatics! My husband and I have been playing the video games since we were young kids, and now we are getting our girls started on them as well. At least once a week, we play the Pokemon Trading Card game as a family, and we are constantly battling each other in Sun and Moon on our Nintendo DSes. Because we are such huge fans, we were THRILLED to learn that GameStop and ThinkGeek are launching an exclusive Pokemon Center at their store locations and online!
About the Pokemon Center
Starting this weekend, fans can get their hands on a huge variety of Pokémon plush dolls, figures, accessories, and trading cards at their local GameStop or ThinkGeek store – all direct from the Pokémon Company! Every GameStop and ThinkGeek store will have its very own Pokémon Center section, which will be fully stocked with everything a budding Pokémon trainer could want. GameStop and ThinkGeek are the very FIRST to carry these products in the country, which is super exciting if you ask me. My favorite stores teaming up with one of my favorite franchises? YES PLEASE!
Pokémon Center products are lovingly crafted in Japan and are the most authentic Pokémon gear you can find. Check out this selection along with all the new trading cards at GameStop now. True to the Pokémon spirit, Pokémon Center products are made to the highest standards and feature a wide range of Pokémon to allow you to express yourself. You can see all of GameStop's awesome Pokémon Center gear online here.
10 Pokemon Items Any Fan Needs
As a huge Pokemon fan, I basically want every single thing in the Pokemon Center. However, if I had to narrow down to my top 10 favorites – these are them.
Pikachu Jumbo Plush
Large plush topped off with a familiar Trainer hat: this is an amazing Pikachu! Hug it, swap out hats, wrestle with it! Hat is one size – 7 inches in diameter – and fits most teens and adults. Plush stands 13 inches tall without hat and 16 inches with hat. Measures 16 inches across the tips of its ears.
Incineroar Large Plush
Big clawed hands, super-detailed and embroidered eyes and snout – this Incineroar plush stands out, the way an evolved form should! Features a posable tail – to help Incineroar look fierce or stand tall. Lots of smooth plush, especially its satiny claws and yellow belt ornament. This is big time plush that is ready to roar! Posable tail to help position your Pokémon plush just so! Stands 14 inches tall.
Pokémon Gallery Figure: Pikachu – Thunderbolt
Pikachu used Thunderbolt! Sculpted and painted to showcase motion and power, Pokémon Gallery Figures capture Pokémon and their moves in amazing battle poses. You can get up close to the action and collect the whole Pokémon Gallery Figures series.
Pokémon Gallery Figure: Mew – Psychic
Mew used Psychic! Sculpted and painted to showcase motion and power, Pokémon Gallery Figures capture Pokémon and their moves in amazing battle poses.
Pikachu Portable Charger
This Pokémon Pikachu Portable Charger is a ThinkGeek creation & exclusive (also available on GameStop.com). Micro-boost USB charger give you extra juice when you need it most using standard batteries. Charges devices via USB port on Pikachu's side. Will let you run electronics for up to three extra hours – plus, looks super cute!
Pikachu Light Up Slippers
Good Pokémon trainers spend a lot of time on their feet, both at the gym, perfecting their technique, and traveling around various regions. They're always on the go! At the end of a long day of training and battles, Pokémon trainers deserve to put their feet up and relax. And who better to do it with than Pikachu with these light-up slippers? These Pikachu slippers will cradle your tired feet, and his rosy cheeks light up when you take a step. This little pika went to market…this little pika stayed home… Fits up to a US men's shoe size 10 / women's size 12. A ThinkGeek creation.
Trading Cards: Varying
GameStop and ThinkGeek have tons of Pokemon Trading Cards to add to your deck! The Pokémon Trading Card Game, abbreviated to PTCG or Pokémon TCG, is a collectible card game, based on the Pokémon video game series, first published in October 1996 by Media Factory in Japan.
Pikachu Holiday Mug
Pikachu is all dressed up as Delibird and surrounded by snowflakes on this big 20 oz. holiday mug! And there's more fun on the other side: Pokémon as a drum and nutcracker, plus the first partner Pokémon from Alola. You can find plenty of cheer with this holiday crew!
First Partner Power Tote Bag
The Alolan trio of Rowlet, Litten, and Popplio are surrounded by flowers and leaves on one side of this sturdy tote. Their final Evolutions, Decidueye, Incineroar, and Primarina, are done up in big, bold island style on the other side. This bag is a nice memento for anyone's Pokémon journey and a great way to carry books, clothes, plush, or anything else!
Pokkén Tournament DX Video Game for Nintendo Switch
The Nintendo Switch exclusive Pokkén Tournament DX is a one-on-one Pokémon fighting game and the first Pokémon title on the system. With one Nintendo Switch, you can share one of the Joy-Con controllers with a friend and have awesome head-to-head battles anytime. Pokkén Tournament DX is compatible with all the different Switch setups – tabletop mode, TV mode, and handheld mode, so you can enjoy playing however you like.
Along with adding all the features from both the arcade version and the Wii U version of Pokkén Tournament, Pokkén Tournament DX is also full of new features. All the Pokémon that were added to the arcade version will be there, including Pikachu and Charizard. And now Decidueye from Pokémon Sun and Pokémon Moon will appear as a Battle Pokémon, too. Over 20 Pokémon with their own unique battle styles can join the fight!
Enter to win a Pokémon Center Trainer Pack from GameStop using the Gleam form below. This pack includes a large Pokemon plush, a Pokemon Gallery Figure, and Pokemon Trading Cards! Be sure to check out my other giveaways while you are here and GOOD LUCK!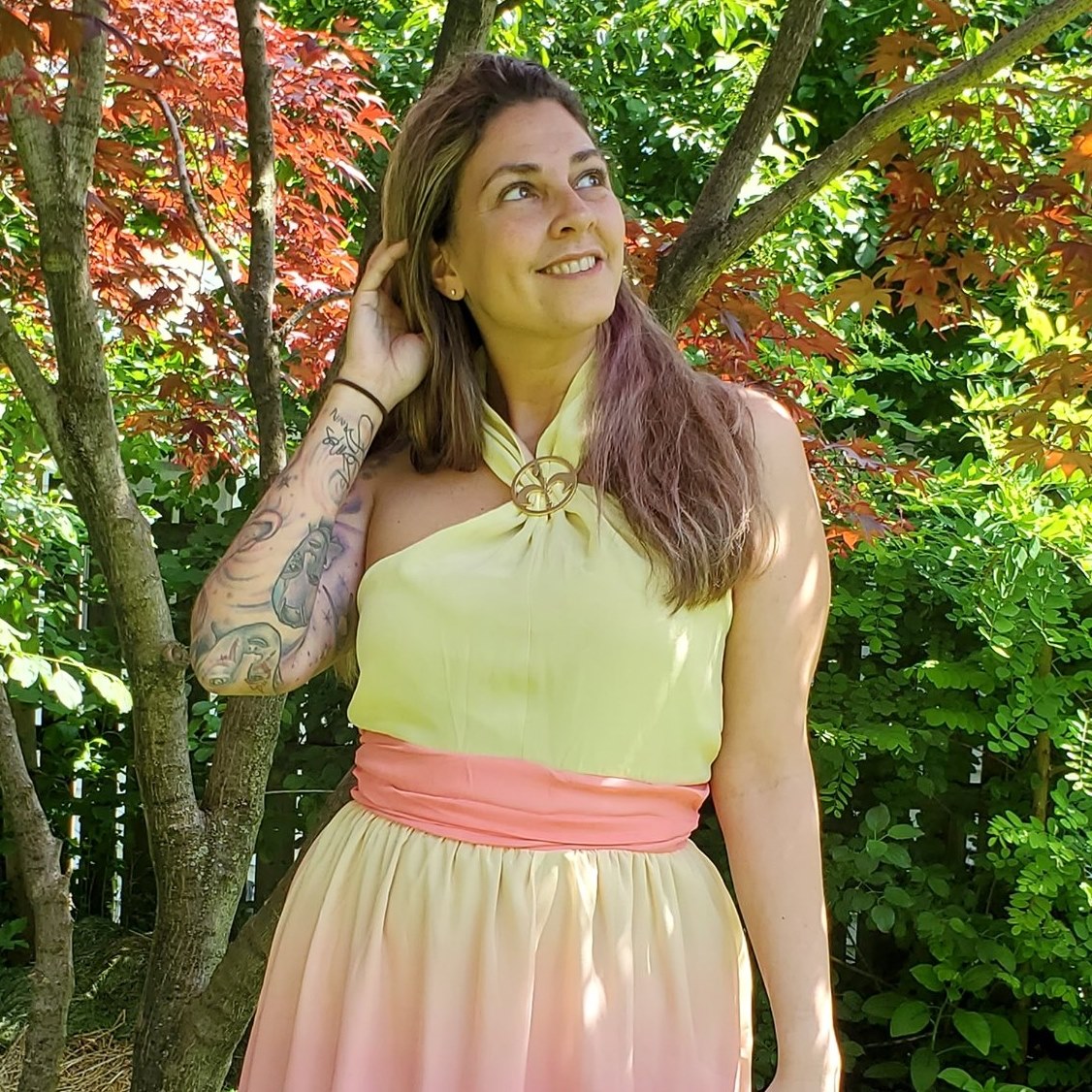 Tessa Smith is a Rotten Tomatoes Tomatometer-approved Film and TV Critic. She is also a Freelance Writer. Tessa has been in the Entertainment writing business for almost ten years and is a member of several Critics Associations including the Hollywood Critics Association and the Greater Western New York Film Critics Association.