My experience was all thanks to Walt Disney World however, all opinions expressed are my own.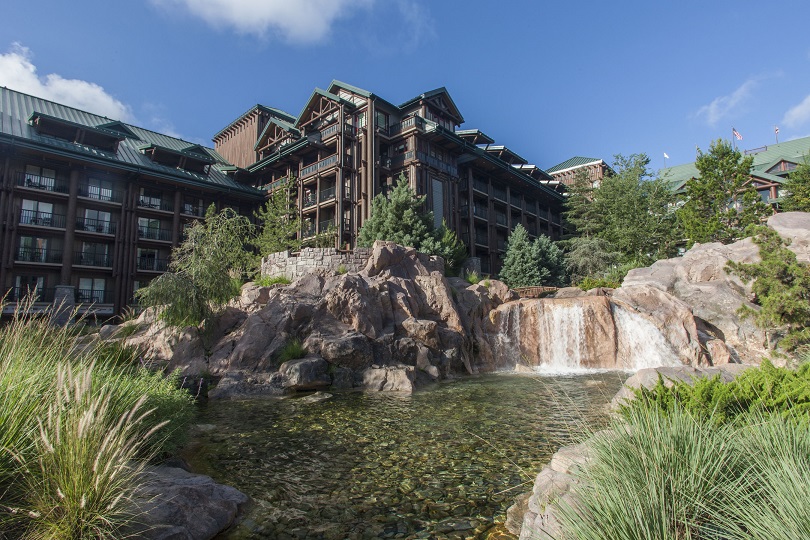 My family and I were thrilled when Disney invited us to come check out their latest Disney Vacation Club Resort, Copper Creek Villas & Cabins, this past weekend. All I can say is WOW! Believe me when I say, you could spend your entire vacation at the resort and not get bored. But don't get me wrong, no Disney trip is complete without at least a few days in the parks! However, Copper Creek is a great place to stay if you wish to spend a half day (or full day) hanging out at the resort to take a break from the busy of the parks.
Copper Creek is located at Disney's Wilderness Lodge and has a plethora of activities for the whole family to enjoy. The resort is themed around the settlers trek across the country on the railroad – and there are many hints of that everywhere you look. You can even take an hour long tour of the architecture and theme to learn more about it! This tour runs Wednesday through Saturday and meets at the lobby fireplace at 9am.
From movies under the stars to a wide selection of restaurants – here are 5 reasons to stay at Copper Creek!
The Restaurants
If you are looking for somewhere to eat while staying at Copper Creek, which is part of Disney's Wilderness Lodge, there are many different options! We ate at three different restaurants and all of them were exceptional. You are sure to find something that everyone in your family likes.
NEW! Geyser Point Bar & Grill – This was our favorite place to eat lunch. You can't beat the view and the turkey sandwiches were delicious!
Whispering Canyon Cafe – This is the BEST place around to have dinner! The food is phenomenal (try the All-You-Care-To-Enjoy Skillet with 5 different meats!) and be sure to ask for ketchup.
REOPENED! Roaring Fork – Stop by the refreshed quick-service restaurant to enjoy Mickey waffles, specialty sandwiches and flatbreads, grilled chicken sandwiches, pulled pork and more. My girls loved the saddlebag sandwiches for breakfast!
There are also two other places you can check out while staying here:
Artist Point – Celebrate the culinary heritage of the Pacific Northwest with seasonal and regional menu selections and an award-winning wine list at this signature dining experience that captures the spirit of National Park lodges.
Territory Lounge – Curl up in the warmth of this rustic lodge bar where you can imbibe in signature cocktails, Pacific Northwest wines and craft beers at night and specialty coffees in the morning. Evening visitors can have a fireside feast with artisanal flatbreads, poutine, a charcuterie board and a seasonal cobbler for dessert.
The Pools
Yes, you read that right. Pools. As in multiple. As a Disney Vacation Club member staying at Copper Creek you will have access to a private DVC pool. This pool is much more calm than the other pool at Wilderness Lodge, which has a water slide.
If you have young kids that want to splash around and have a blast, that pool is for you. But if you are looking to relax by the pool with a cocktail and read a book – head to the DVC pool. Just tap your magic band at the gate and you are in!
Here's a fun fact – the oil rig at the DVC pool is actually taken from Catastrophe Canyon, which was part of The Backlot Tour. This was always one of our favorite things to do at Hollywood Studios, so we were excited to see it again! I love that Disney recycles things whenever possible, creating less waste when a ride or attraction is closed down.
Movies Under the Stars
If you come to my blog often, you probably know I am a huge fan of watching movies under the stars. This summer my family and I had many outdoor Disney movie nights, so we were thrilled to see that this was something Copper Creek offers. They have the perfect spot set aside where you can come a little early to roast marshmallows and make s'mores! Then the inflatable movie screen comes up and you can relax with the family and watch a movie. The night we were there it was Beauty and the Beast (2017 version) and we loved it. With a view of the lake, this is the perfect way to unwind after a long day.
Tons of Recreational Activities
Copper Creek offers tons of fun recreational activities to do around the resort. There is a nature trail that connects Wilderness Lodge and Wilderness Campgrounds that you walk, jog, or even rent a bike to ride it. They have a daily pool party with Humphry and a nightly Electrical Water Pageant. Not to mention the Disney Trivia, Arts & Crafts, Guess Who, and Bingo games! If you are willing to pay a small fee you can rent a boat, participate in Mickey Tie-Dye, or take a Fireworks Cruise! But our personal favorite was the Hidden Mickey Scavenger Hunt! Get clues and search the resort for some hidden Mickeys – a super fun family activity! I promise you, the fun never ends at Copper Creek!
The Rooms
Of course, one of the most important aspects of the hotel you are staying at is the rooms. I will have a much more detailed article on these soon, but I had to mention them here. They are a great reason to book your next vacation club stay at Copper Creek. The rooms are spacious, well-laid out, and just gorgeous. The railroad theme flows form the hallways in to the rooms where the hooks are all bent railroad ties. There are also railroad beams lining the walls. You won't be disappointed!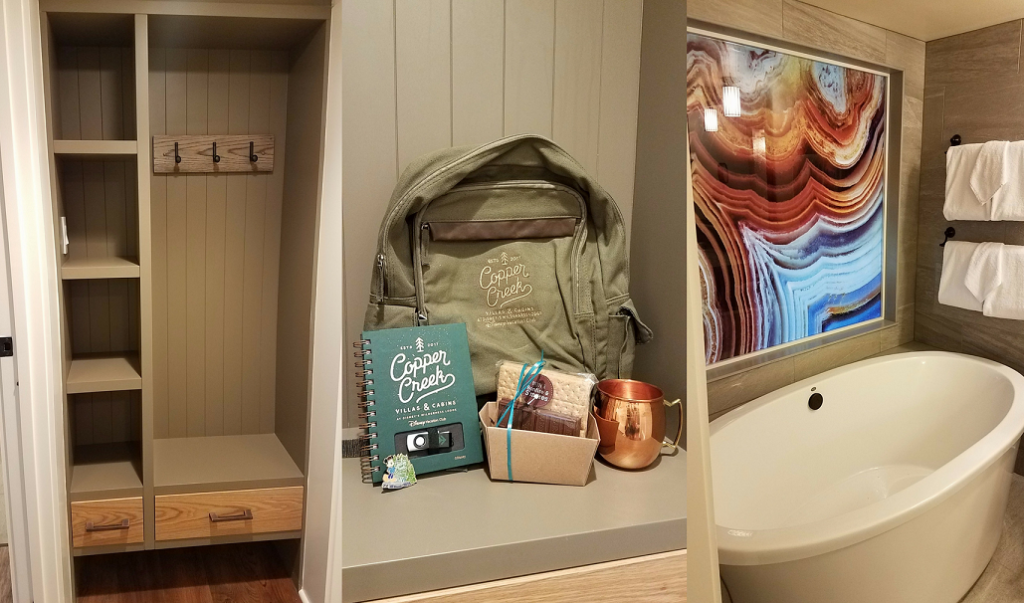 The fact of the matter is, Copper Creek is somewhere that instantly became a favorite for my family to stay. After staying in a one bedroom there, my husband and I are discussing adding on points at Copper Creek. We even called my in-laws our first night there telling them all about it – and inviting them to come stay with us there some day (hopefully sooner than later!).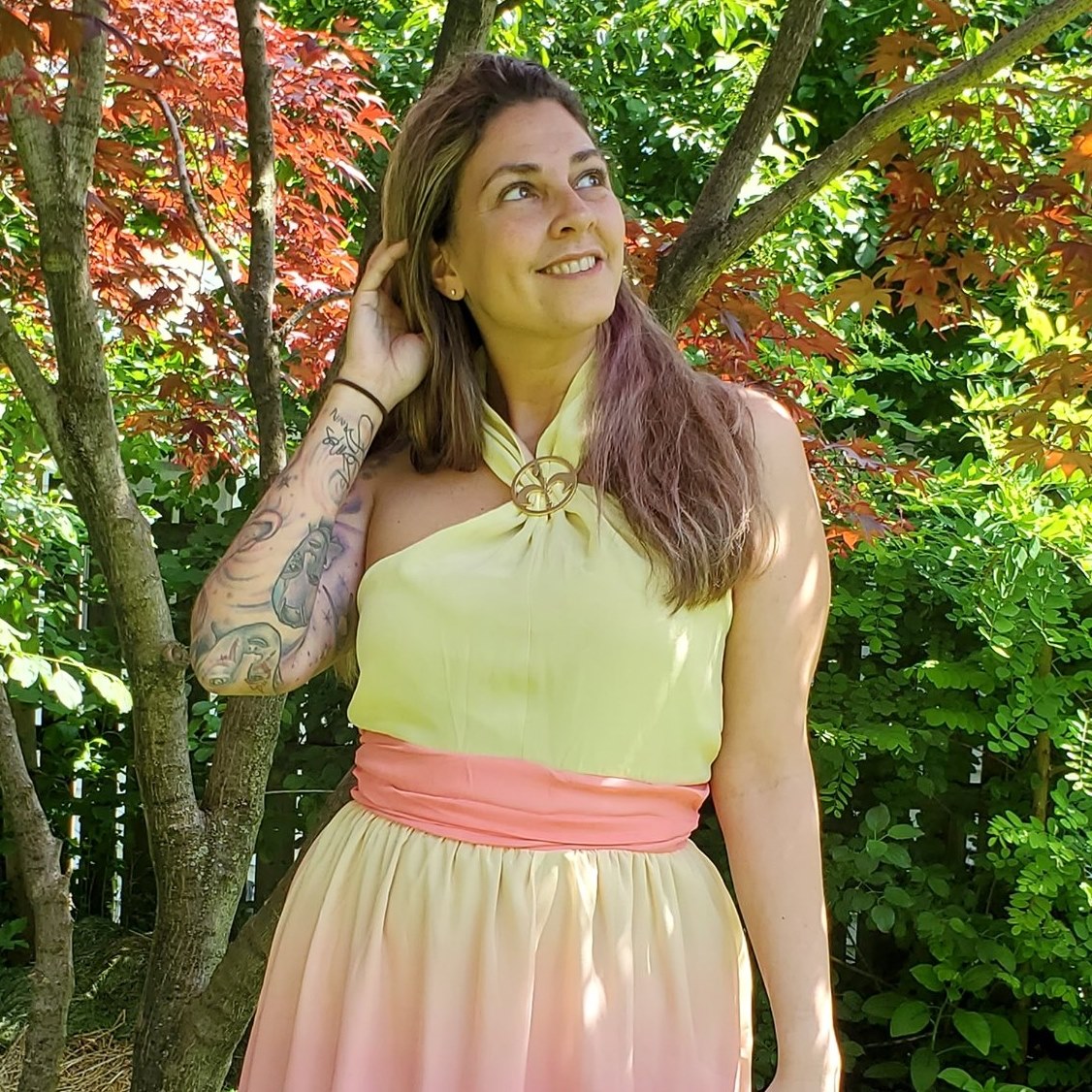 Tessa Smith is a Rotten Tomatoes Tomatometer-approved Film and TV Critic. She is also a Freelance Writer. Tessa has been in the Entertainment writing business for almost ten years and is a member of several Critics Associations including the Critics Choice Association, Hollywood Critics Association, and the Greater Western New York Film Critics Association.