This post contains affiliate links.
We are a family of gamers. We have a Playstation 4, Wii U, Nintendo Switch, and 4 Nintendo DS Systems. There have been so many great games in 2017 so far, and it isn't even half over! I sat my girls down and we talked about what our favorites are – so here is our list!
LEGO Worlds
LEGO Worlds is a game fueled by creativity and fun where players can explore, discover and build their own imaginative worlds made of bricks. From using the large-scale landscaping tools to create vast mountain ranges to exploring the worlds on helicopters, dragons, motorbikes or even gorillas, players won't need to leave the house to unlock treasures and find adventure.
This game has been a blast for us! My daughters have spent hours playing this game, and I love watching them play it. Sometimes they even let me play it too (OK, I admit, it is not until they go to bed). LEGO Worlds is so much fun for LEGO fans of all ages!
Cars 3: Driven to Win
Cars 3: Driven to Win picks up after the final race in Disney-Pixar's Cars 3 film, bringing together players of all ages and skill levels to battle it out on the racetrack. The competition heats up with 20 customizable characters like Jackson Storm and Cruz Ramirez, along with the beloved Lightning McQueen, putting pedal to the metal on 20 tracks set in iconic locations from the film.
We love the Cars 3 movie and so this was a game that we were really excited about. My girls love playing as Cruz Ramirez, their new hero. Disney fans of all ages will have fun with Cars 3: Driven to Win.
LEGO Dimensions
I know I have told you guys about LEGO Dimensions already, but I just had to include it in this article because it is one of my favorite games to play. We enjoy playing this game as a family. Even though it is only two player, my family of 4 can have a ton of fun playing by taking turns. I have just as much fun watching my girls play as I do playing myself. It is a great game for any LEGO fan!
LEGO Dimensions combines LEGO brick building with an interactive gaming experience, spanning characters from the most memorable movies, comics, games and TV series: The LEGO Batman Movie, Sonic the Hedgehog, Fantastic Beasts and Where to Find Them, Adventure Time and many, many more. The latest expansion packs include themed LEGO figures based on characters from the franchises The Goonies, LEGO City Undercover and Harry Potter.
Puyo Puyo Tetris
Two puzzle game juggernauts collide as Tetris, one of the largest-selling and recognized brands in gaming history, and Puyo Puyo from SEGA have combined to create a fun-to-play, fast-paced, competitive party game like no other! Up to 4 players will get to choose whether to play the classic Tetris or Puyo modes to compete against each other, or they can try any of the game's inventive fusion modes, including one where players have to master both Puyo AND Tetris together! And whether it's trying to top the online leaderboards of worldwide competition or just being the best player on your couch, Puyo Tetris is chock full of puzzle action!
I grew up playing Tetris so for me, this game was a must have the second I heard about it. I had never played Puyo before, but was willing to check it out. Turns out, my 6 year old is AMAZING at Puyo! We battle each other all the time – I always choose Tetris and she chooses Puyo. She destroys me! I can never win against her. This game is so much fun to play when we have friends over as well.
Zelda: Breath of the Wild
Explore the wilds of Hyrule any way you like – Climb up towers and mountain peaks in search of new destinations, then set your own path to get there and plunge into the wilderness. Along the way, you'll battle towering enemies, hunt wild beasts and gather ingredients for the food and elixirs you'll need to sustain you on your journey. More than 100 Shrines of Trials to discover and explore – Shrines dot the landscape, waiting to be discovered in any order you want. Search for them in various ways, and solve a variety of puzzles inside. Work your way through the traps and devices inside to earn special items and other rewards that will help you on your adventure. Be prepared and properly equipped – With an entire world waiting to be explored, you'll need a variety of outfits and gear to reach every corner. You may need to bundle up with warmer clothes or change into something better suited to the desert heat.
This game is amazing for fans of the Zelda series – and even for those that are just discovering it. There is hours upon hours of game play. My husband and I enjoy playing together and taking turns actually controlling Link. I have just as much fun watching him play as I do playing myself.
Mass Effect: Andromeda
Mass Effect: Andromeda takes players to the Andromeda galaxy, far beyond the Milky Way. There, players will lead our fight for a new home in hostile territory as the Pathfinder-a leader of military-trained explorers. This is the story of humanity's next chapter, and player choices throughout the game will ultimately determine our survival.
I have played all of the games in the Mass Effect series and this one did not disappoint. From what I have read, not everyone was happy with it – but it was exactly what I expected. I loved the game play as well as the story line and plot. This is a must play for any fan of the series!
Injustice 2
Power up and build the ultimate version of your favorite DC legends in INJUSTICE 2. With a massive selection of DC Super Heroes and Super-Villains, INJUSTICE 2 allows you to equip every iconic character with unique and powerful gear earned throughout the game. Experience an unprecedented level of control over how your favorite characters look, how they fight, and how they develop across a huge variety of game modes. This is your super Hero. Your Journey. Your Injustice.
My husband and I had a ton of fun playing the first Injustice together, so we were really excited to check out Injustice 2. We ended up pre-ordering it and are so glad we did. Nearly every night we battle each other for an hour or so after the girls go to bed. This game has pretty decent couch co-op. The only issue I have with it is that when we play under a certain account, the second player cannot use the add-ons and special costumes for their player.
Splatoon 2
The squid kids called Inklings are back to splat more ink and claim more turf in this colorful and chaotic 4-on-4 action shooter. For the first time, take Turf War battles on-the-go with the Nintendo Switch system, and use any of the console's portable play styles for intense local multiplayer1 action. Even team up for new 4-player co-op fun in Salmon Run!
We have the original Splatoon for Wii U and picked up Splatoon 2 for Nintendo Switch as soon as it came out. I am so thankful that we did! We have so much fun playing this with our daughters. It is a great family fun night game and is easy enough for young kids too (my girls are 4 and 6). I am not sure we could choose which version we like better – but I will say we have been playing Splatoon 2 a lot more often now that we have it!
Mario Kart 8 Deluxe
Hit the road with the definitive version of Mario Kart 8 and play anytime, any-where! Race your friends or battle them in a revised battle mode on new and returning battle courses. Play locally in up to 4-player multiplayer in 1080p while playing in TV Mode. Every track from the Wii U version, including DLC, makes a glorious return. Plus, the Inklings appear as all-new guest characters, along with returning favorites, such as King Boo, Dry Bones, and Bowser Jr.!
We are a family of gamers so we love a game our young kids can play with us! Mario Kart 8 Deluxe is just that. We have so much fun racing each other and battling. We recently had family visiting and we all had so much fun playing together. This game gets played basically every single day in our house! I highly recommend it!
Resident Evil 7: Biohazard
Set within a sinister plantation mansion in modern day Dulvey, Louisiana where the twisted Baker family resides, players experience the terror directly from the first person perspective for the first time in the Resident Evil series. Embodying the iconic gameplay elements of exploration, atmosphere, and tense combat that first coined "survival horror" some 20 years ago, Resident Evil 7 biohazard delivers a disturbingly realistic horror experience.
Don't worry, my girls don't play this game with me, but I just dad to include it! Resident Evil 7 has me on the edge of my seat whenever I play it. The story line is great and it is actually a really fun game. I have been a fan of the Resident Evil series since I was a young gamer, and this one did not disappoint. I recommend it for fans of the series as well as those new to it!
What is your favorite game of 2017?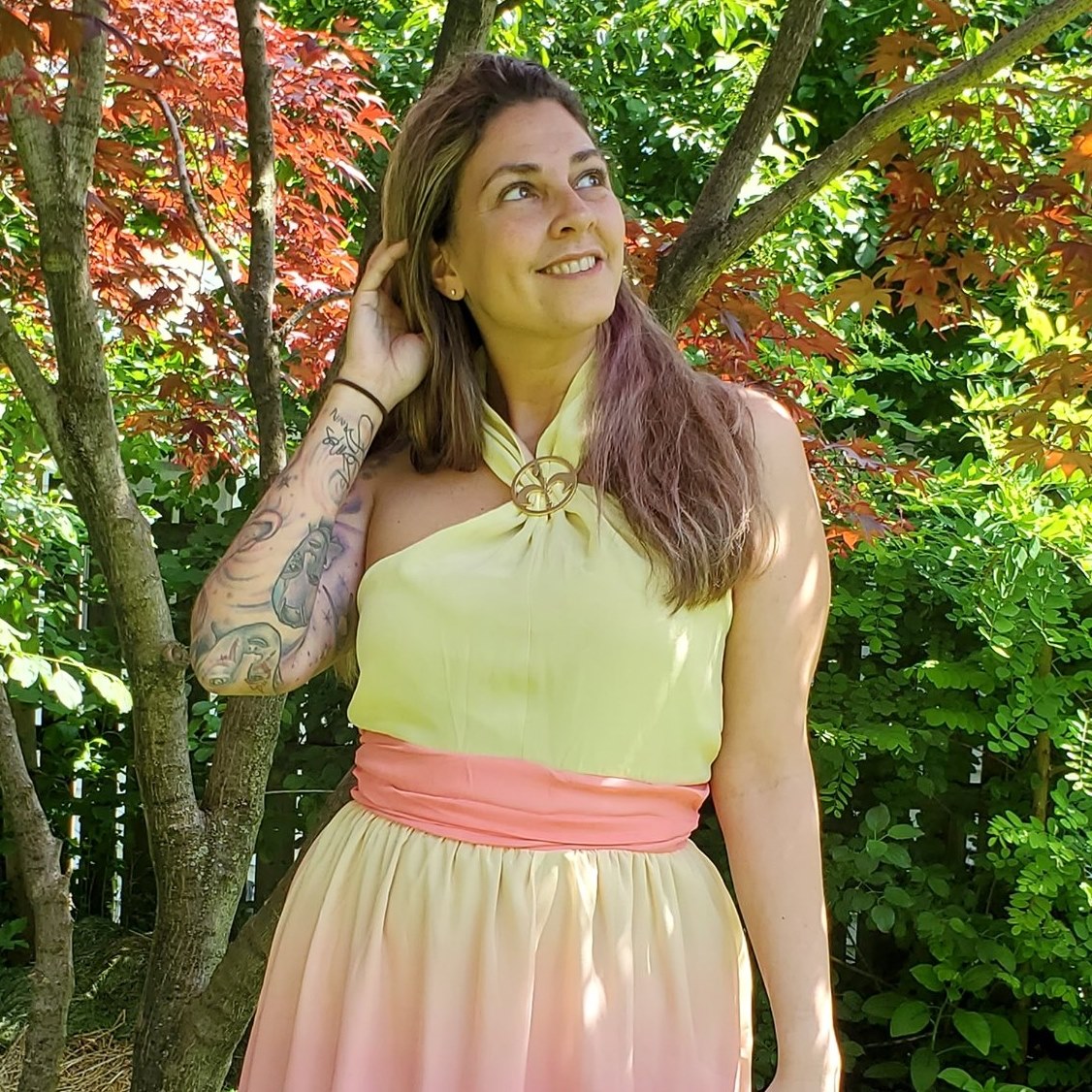 Tessa Smith is a Rotten Tomatoes Tomatometer-approved Film and TV Critic. She is also a Freelance Writer. Tessa has been in the Entertainment writing business for almost ten years and is a member of several Critics Associations including the Hollywood Critics Association and the Greater Western New York Film Critics Association.