This post contains affiliate links.
Beauty and the Beast has always been one of my favorite Disney movies – if not my favorite. I grew up watching it over and over. Belle was my favorite princess when I was younger, likely because I could always be found with my nose in a book too. Because of my love for this film, my daughters love it too. We have watched it many times and so naturally we were very excited to hear that Disney was making a Beauty and the Beast Live Action film.
Unfortunately, we never made it to theaters to see it, but that is OK because we were sent an advance home release to check out – and were blown away! I mean, I knew I was going to cry, and I knew I was going to love it, but I had no idea how much. Emma Watson was perfect as Belle – and Dan Stevens totally surprised me. He is phenomenal in Legion but I had no idea he could sing like that! The humor with Josh Gad was fantastic as well. I can not recommend this film enough. True fans will be happy with how it came out.
Synopsis
The story and characters audiences know and love come to spectacular life in Disney's live-action adaptation "Beauty and the Beast," a stunning, cinematic event celebrating one of the most beloved tales ever told. "Beauty and the Beast" is the fantastic journey of Belle, a bright, beautiful and independent young woman who is taken prisoner by a Beast in his castle. Despite her fears, she befriends the castle's enchanted staff and learns to look beyond the Beast's hideous exterior and realize the kind heart of the true Prince within.
Bring home this timeless tale on June 6!
Bonus Features
BLU-RAY & DIGITAL HD:
Enchanted Table Read – Join the cast for the movie's elaborately staged table read, complete with singing and dancing to live music, set pieces and more.
A Beauty of a Tale – Explore the process of transforming a beloved animated film into a new live-action classic.
The Women Behind "Beauty and the Beast" – Emma Watson introduces several of the talented women in all aspects of production who helped bring this enchanted tale to life.
Making a Moment with Celine Dion – Celine Dion shares what it's like to sing "How Does a Moment Last Forever" – and be a part of the legacy of "Beauty and the Beast."
From Song to Screen: Making the Musical Sequences – See what goes into making some of the best-known moments from

"Beauty and the Beast."
"Belle" — Filmmakers and cast reveal how it felt to shoot this memorable scene.
"Be Our Guest" — Discover all that went into creating this epic, primarily virtual performance.
"Gaston" — Join the cast for rehearsals and filming of this rousing, high-energy number.
"Beauty and the Beast" — You're invited on set for the filming of this beloved, classic scene.

Deleted Scenes

Introduction by Director Bill Condon — Director Bill Condon presents a collection of scenes that, for one reason or another, ended up on the cutting-room floor.
Gaston Courts Belle — Pleased with himself after settling a disturbance with the townspeople, a triumphant Gaston attempts to woo Belle.
Bread and Jam for Agathe — On her morning market rounds, Belle stops by to see Agathe, the village beggar woman.
Storming the Ice Gates — The angry mob of villagers, led by Gaston, overwhelms the castle's defenses.
Lumière Torches LeFou — As the fight rages around them, LeFou scuffles with Plumette … until he experiences a sudden, extremely heated interruption.
Monsieur Toilette — LeFou escapes from the brawl into a small room, where he's startled by a castle resident.
Cogsworth Rescues Lumière — When Clothilde the fishmonger threatens Lumière, Cogsworth leaps into the fray.
Treacle the Lasses — Three village lasses chase Chip and Froufrou – Madame Garderobe's dog-turned-footstool – into the kitchen, where a surprise awaits.
LeFou and Monsieur Toilette Reunite — After the spell is broken and the castle residents are returned to human form, LeFou and his new acquaintance meet again.

Extended Song: "Days in the Sun" – Learn more about Beast's childhood in an alternate version of this beautiful song, introduced by director Bill Condon.
"Beauty and the Beast" Music Video – Award-winning artists Ariana Grande and John Legend perform a moving version of this iconic song.
Making the Music Video – Go on set to capture the magic as it happens in Ariana Grande and John Legend's "Beauty and the Beast" music video.
Disney Song Selection – Jump directly to all your favorite songs and sing along with the movie.

"Belle"
"How Does a Moment Last Forever" (Music Box)
"Belle" (Reprise)
"Gaston"
"Be Our Guest"
"Days in the Sun"
"Something There"
"How Does a Moment Last Forever" (Montmartre)
"Beauty and the Beast"
"Evermore"
"The Mob Sing"
"Beauty and the Beast" (Finale)
DVD:
"Beauty and the Beast" Music Video
The Soundtrack
The music in this movie is amazing. I loved the additions, but of course, they kept all the classics as well. I could listen to the soundtrack over and over!
Enter to win the Beauty and the Beast Live Action Soundtrack using the Gleam form below! Be sure to check out my other giveaways while you are here and GOOD LUCK!
Beauty and the Beast Soundtrack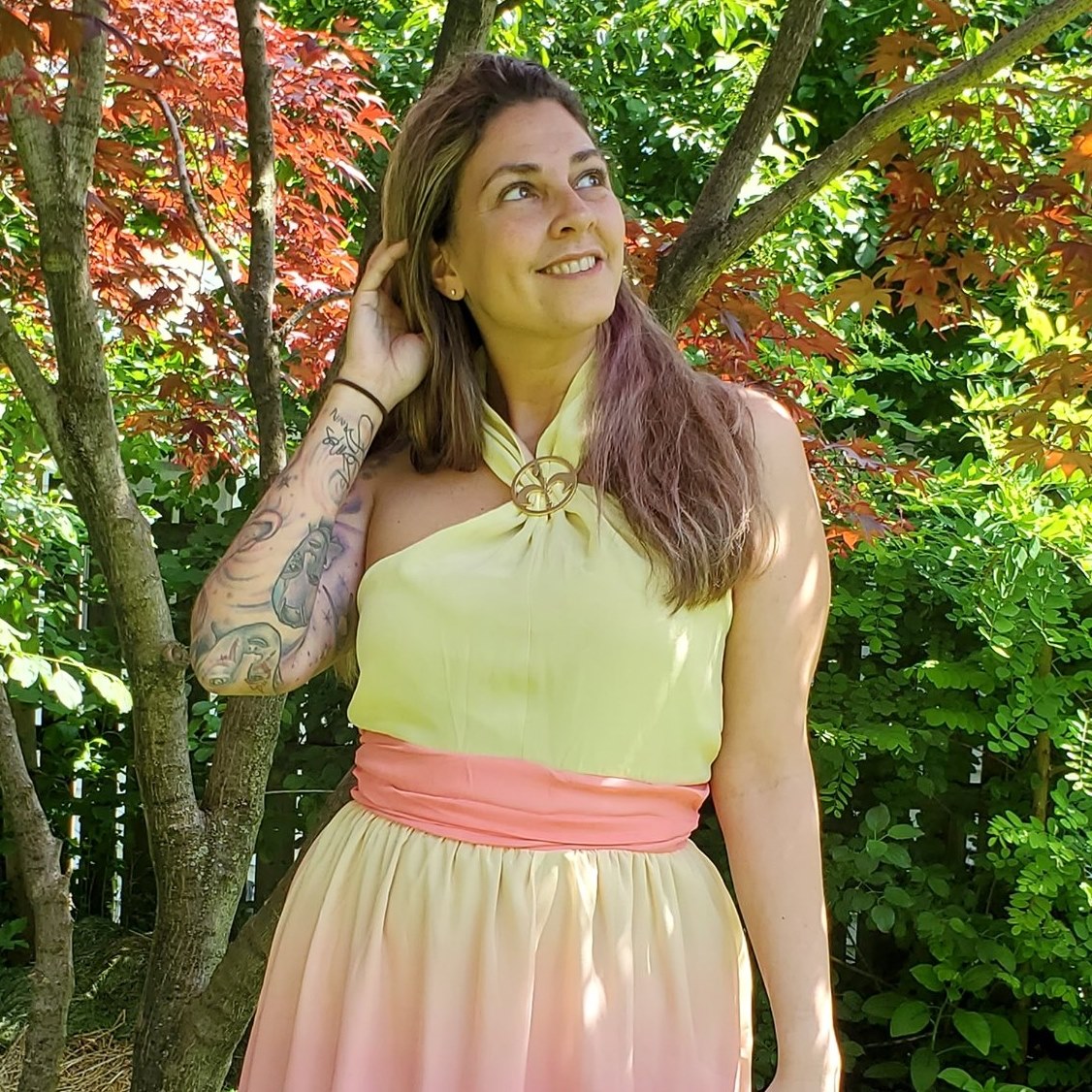 Tessa Smith is a Rotten Tomatoes Tomatometer-approved Film and TV Critic. She is also a Freelance Writer. Tessa has been in the Entertainment writing business for almost ten years and is a member of several Critics Associations including the Hollywood Critics Association and the Greater Western New York Film Critics Association.