The Young Heroes Are Here to Save the MCU. Who are the Young Avengers, and how are they going to come into the MCU?
The Young Avengers Are Here to Save the MCU
To paraphrase the late, great Whitney Houston, the children are indeed our future.
Now, who knows whether Marvel are actually big Whitney fans, but her words have clearly resonated, as the last few years have seen the studio feverishly futureproofing their franchise with a bunch of young heroes primed to inherit the MCU.
It's now been the best part of fourteen years since the release of Iron Man, and in that time, the Marvel Cinematic Universe has rapidly grown to become one of the most popular film franchises going.
Remarkably, it was a universe built on the back of relatively unknown names, yet it would steadily grow into one of the most recognizable brands on the planet. As with all of us, however, these now-established heroes have found time catching up with them, as they slowly make way for the young MCU bucks to carry us into the future.
As we hit the halfway point of the delightful Ms. Marvel Disney+ series, now feels like the perfect moment to sit back and take stock of the young superheroes set to blaze a trail through the MCU.
Will they become the Young Avengers? Who knows. But they are certainly here to make their mark on the MCU.
MILES MORALES (SPIDER-MAN)
Ok, so let's get the ball rolling with someone who's yet to make an actual appearance in the MCU, but whose stock is perhaps higher than anyone else on this list.
Mentioned only in passing by Donald Glover's Aaron Davis in Spider-Man: Homecoming as "a nephew in the neighborhood", the seeds for Miles Morales' live-action debut have already been planted, so it now feels like a matter of time before he ends up in the MCU.
From animation to video games, Miles' popularity is sky-high right now, and if Marvel Studios have any sense, they'll already have a succession plan in place for him to take over when Tom Holland eventually hangs up his web-shooters.
CASSIE LANG (STATURE)
Now on her third big screen portrayal, Cassie Lang has a (quite literally) big future ahead of her in the MCU, as she looks set to take the Pym Particle reins from her dad, Scott Lang.
Initially played by the super-cute Abby Ryder Fortson in Ant-Man, then as a teenager by Emma Fuhrmann in Avengers: Endgame, and soon to be portrayed by Kathryn Newton in Ant-Man and the Wasp: Quantumania, the role of Cassie has been an ever-evolving one that will no doubt lead to her taking over from Paul Rudd and embracing her size-shifting alter ego from the comics, Stature.
ELIJAH BRADLEY (PATRIOT)
Another character who's only made the briefest of MCU appearances so far, but whose importance to any future 'Young Avengers' hook-up cannot be underestimated.
Introduced in The Falcon and the Winter Soldier, Elijah Bradley is the grandson of former Captain America, Isaiah Bradley, who, in the comics, would eventually gain his own superpowers after receiving a blood transfusion from his grandfather.
With Sam Wilson now taking full ownership of the shield and the Cap mantle, and with a fourth Captain America film not far away, it makes perfect sense to get the ball rolling on Elijah becoming Patriot and founding the Young Avengers as he does in the comics.
AMERICA CHAVEZ (MISS AMERICA)
As the Doctor Strange in the Multiverse of Madness break out, there's absolutely no way we've seen the last of Xochitl Gomez's America Chavez.
With the multiverse set up to play a major part in the future of the MCU, and considering her irrevocable links with it, Chavez's ability to kick a star-shaped hole in the very fabric of reality means she'll be invaluable in helping battle whatever multiversal threats lie ahead.
TOMMY & BILLY MAXIMOFF (WICCAN & SPEED)
Born of Wanda's reality-warping witchcraft, WandaVision introduced the magic-wielding Tommy (Wiccan) and speedster Billy (Speed) to the world, and while we said goodbye to them by the show's conclusion, their appearance in Multiverse of Madness proves that the MCU isn't done with the pair just yet.
With their mother's multiverse-trashing exploits unable to magic them back to her, it's tricky to know where and when the two boys will actually return to the mainline MCU, but it'll no doubt be fun finding out.
KATE BISHOP (HAWKEYE)
I don't care who you are, if you cast Hailee Steinfeld in your franchise, you're in it for the long haul.
Just in case you're unaware, Steinfeld is the real deal, and her part in Hawkeye further cements this, as she paired up with Clint Barton, took on his moniker, and proved herself more than worthy to wield the bow and arrow going forward.
Likely to have a very bright future in the MCU, Bishop possesses an infectiously positive, naturally heroic energy that makes her perfect for a significant role in any future superhero group, one that may even surpass her mentor's achievements in the original team.
In the comic books Kate leads the West Coast Avengers, so it isn't a far stretch that she could lead the Young Avengers in the MCU.
RIRI WILLIAMS (IRONHEART)
As an ever-present in the MCU for its first three phases, not having Tony Stark around since Endgame just feels weird. However, despite Stark being very much dead, fear not, because that iconic metal suit is on its way back.
In the comics, Riri Williams is a super genius who catches Tony Stark's eye when she reverse-engineers one of his suits. When Stark is put out of action, Riri takes over where her hero left off under the name Ironheart.
Honestly, the MCU just isn't the same without someone in super armor flying around, so with her very own Disney+ series on the horizon, Dominique Thorne's Riri and her homemade tech are going to be a very welcome addition to the franchise.
KAMALA KHAN (MS. MARVEL)
And now for the girl of the moment. One of the brightest stars in the MCU. The reason for this whole article.
Even before her series premiered, it was clear Kamala Khan was going to be one of the MCU's biggest players going forward, and with several episodes now in the bag, I'm absolutely convinced Iman Vellani is the future of the franchise.
While her powers are slightly altered from the comics, everything else about Vellani's Ms. Marvel nails it. Smart, sparky, nerdy, and relentlessly wholesome, Kamala possesses everything to make her a future star, while her unique presentation and trailblazing nature make her unlike anything we've ever seen before.
Although she'll undoubtedly find herself tethered to Brie Larson's Captain Marvel, it's almost a guarantee that Kamala will eventually break out as a hero in her own right and lead the charge for whatever young superhero team is tasked with saving the MCU down the line.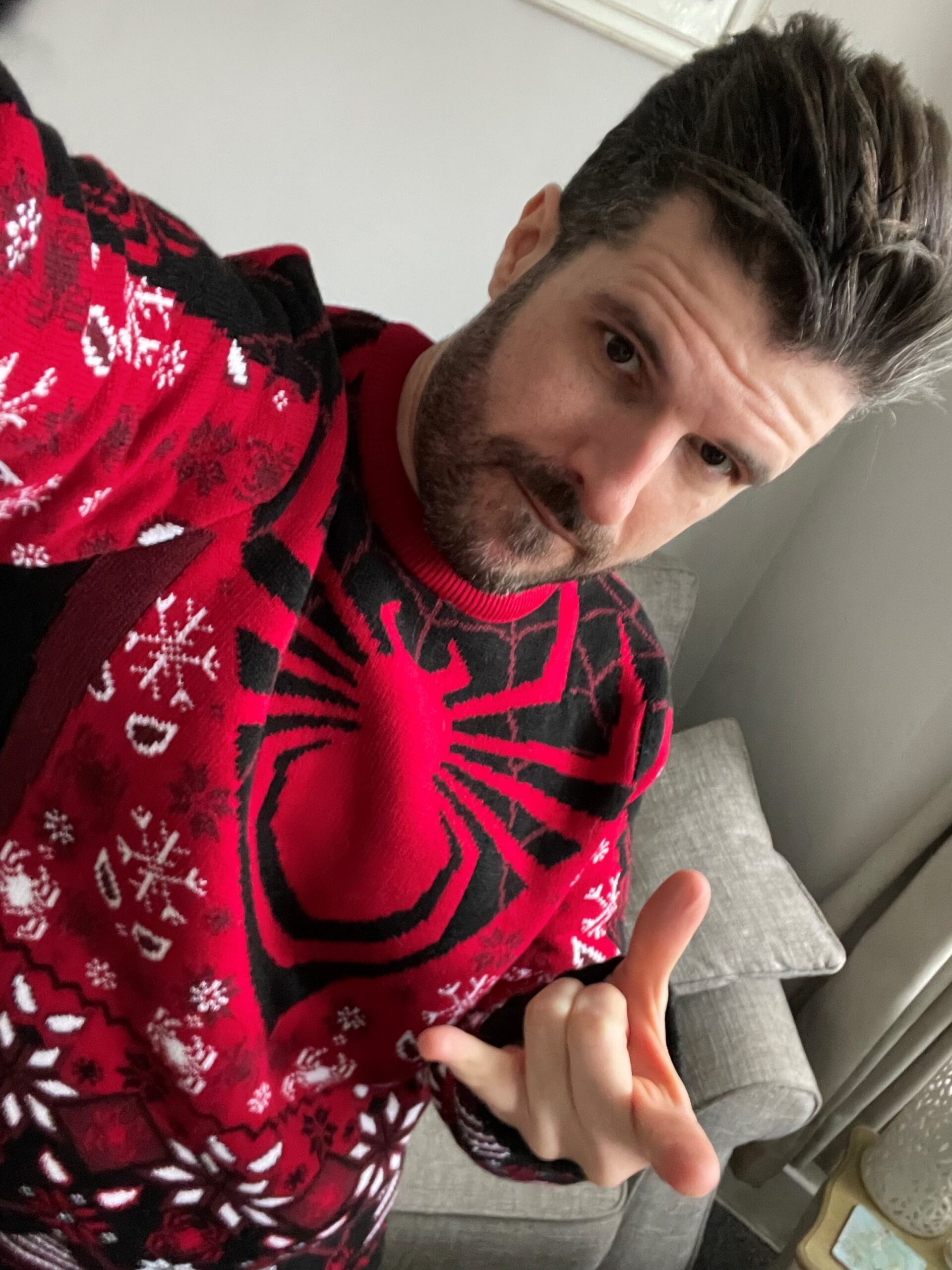 Studied film many moons ago and found myself working in TV ever since, I soon made it my mission to put my movie knowledge, industry experience, word skills, and all-round nerdiness to good use by starting up my own site and sending the love out there for the world to enjoy.
Of course, if there's one thing the internet isn't lacking, it's opinions, and while I'm fully aware I've chosen a life of throwing my two pence worth down that murky well, I have always intended to do so in good faith.
My opinions are always honest and always my own, so while there are a million and one sites out there all shouting loudly for your clicks, I hope I can offer something unique, genuine, and heart-felt via Mama's Geeky.
After years of writing under my own steam, I feel I've finally found the perfect home for my opinions and nerdish ramblings in Mama's Geeky, and through my writing on this awesome site, I hope to spread that geeky goodness as much as humanly possible.