Thor: Love and Thunder has an epic soundtrack. In this interview with Taika Waititi, he talks all about the Thor: Love and Thunder music.
Much like with James Gunn films, Taika Waititi films have a distinct soundtrack — especially his Thor movies. Thor: Ragnarok gave fans a lot of tracks that they can rock out to, and Thor: Love and Thunder is very much the same.
Using the right song will help to elevate any moment in a movie, but when the right song is paired with an epic battle sequence, it really takes it to a whole new level. Thor: Love and Thunder has a whole lot of 80s rock songs that fit the theme of the film perfectly. During the press day, Director and Writer Taika Waititi talks all about the music of Love and Thunder.
Taika Waititi Talks Thor: Love and Thunder Music
Taika immediately jokes that the whole point of the Thor: Love and Thunder music he chose was to spend a lot of money to get the rights to the songs. "We just wanted to spend as much money as we possibly could on some songs. It's always been a dream of mine."
In all seriousness, however, Waititi explains that right from the start the whole aesthetic of the film was a bombastic, loud, colorful palette. He was inspired by spray painted panel vans in the eighties and rock album covers. "Even the title treatment for the film, it's the kind of thing I would've drawn on my school book in class when I wasn't listening."
Taika goes on to say that he recalls spending months and months perfecting the Metallica logo when he was at school. So he wanted to tap into that. Also, Guns N' Roses is one of his all time favorite bands, so to be able to use their songs in this movie was exciting. "To be able to use [those songs] to reflect crazy adventure that we're presenting visually, was another one of my dreams that came true."
Taika and the team certainly pull off what they were going for with the visuals and the Thor: Love and Thunder music. Viewers will be transported to another place and time.
Chris Hemsworth explains that the music isn't just in the movie, but it plays on set as well. When asked what it is like working with Taika, he says "It's a journey of self-discovery, exploration, fun, and wackiness. There's music playing, and he's standing behind the camera kinda giggling and ruining most of the takes."
Watch it all come together when you head to theaters to see Thor: Love and Thunder on July 8th!
About Thor: Love and Thunder
The film finds Thor (Chris Hemsworth) on a journey unlike anything he's ever faced – a search for self-discovery. But his retirement is interrupted by a galactic killer known as Gorr the God Butcher (Christian Bale), who seeks the extinction of the gods.
To combat the threat, Thor enlists the help of King Valkyrie (Tessa Thompson), Korg (Taika Waititi) and ex-girlfriend Jane Foster (Natalie Portman), who – to Thor's surprise – inexplicably wields his magical hammer, Mjolnir, as the Mighty Thor. Together, they embark upon a harrowing cosmic adventure to uncover the mystery of the God Butcher's vengeance and stop him before it's too late.
Thor: Love and Thunder hits theaters on July 8th!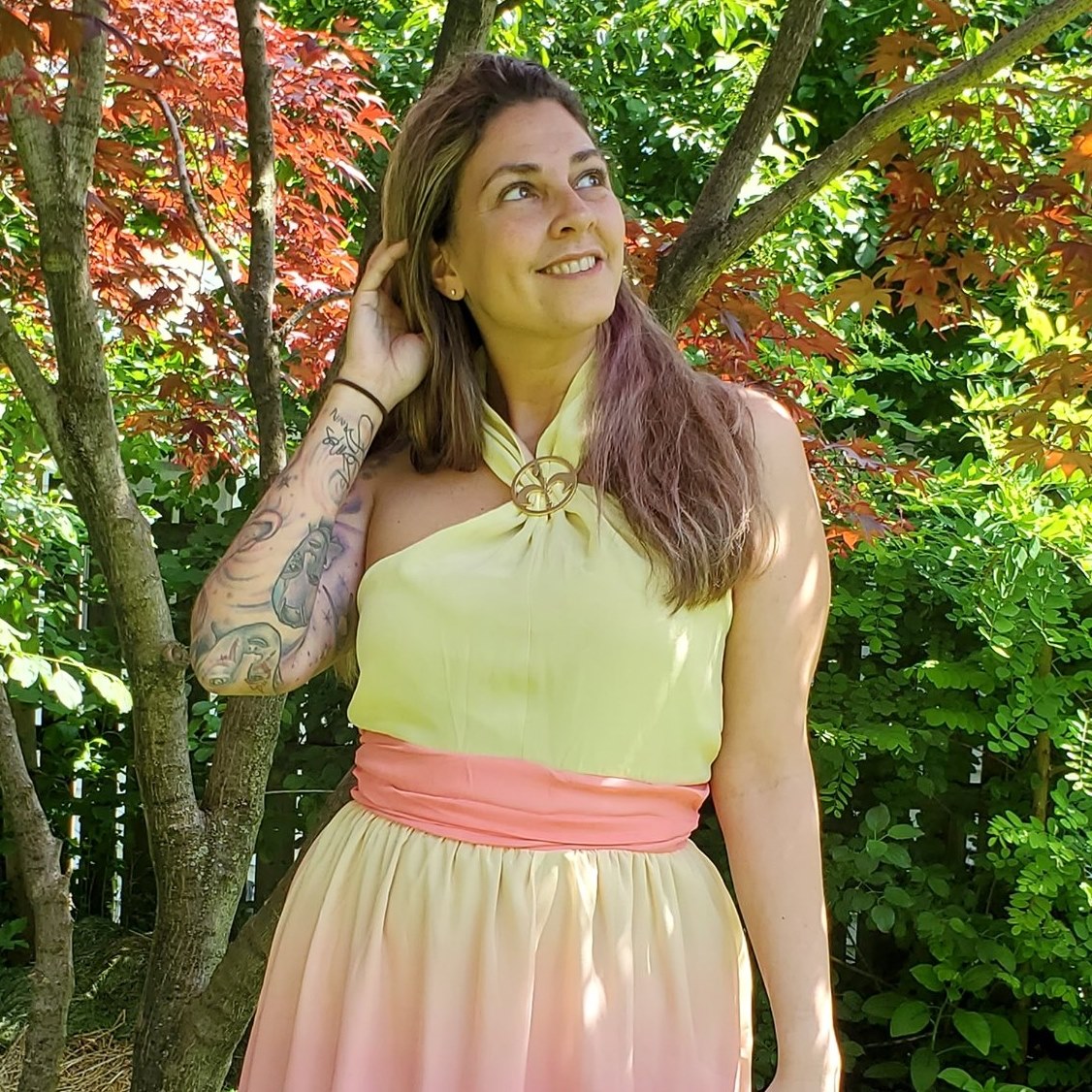 Tessa Smith is a Rotten Tomatoes Tomatometer-approved Film and TV Critic. She is also a Freelance Writer. Tessa has been in the Entertainment writing business for almost ten years and is a member of several Critics Associations including the Critics Choice Association, Hollywood Critics Association, and the Greater Western New York Film Critics Association.