8 Doctor Strange in the Multiverse of Madness Cameos We'd Love to See — All fans know that this movie is going to be jam packed with cameos. Here are eight that we have all our fingers and toes crossed for.
With Doctor Strange in the Multiverse of Madness almost upon us, it's safe to say things are about to get a little weird. As the title suggests, the much-anticipated sequel will be busting a hole right through the multiverse and unleashing untold madness upon an unsuspecting MCU.
With the rumor mill red hot, the potential for cameos, call-backs, and Easter eggs feels as limitless as the multiverse itself, in what is sure to be a real feast of fan service.
However, what's most intriguing about this bold new chapter in the ever-expanding Marvel Cinematic Universe isn't just what established MCU faces may be dropping in, but the many other heroes and villains from Marvel's wider big screen past that could potentially pop up.
8 Doctor Strange in the Multiverse of Madness Cameos We'd Love to See
If you've seen the marketing material, you'll already be aware that the likes of Wanda Maximoff, Mordo, and the debuting America Chavez will all be appearing at some point, however, the once forbidden door now appears ajar for any non-MCU character to make themselves known.
As Spider-Man: No Way Home demonstrated with Andrew Garfield and Tobey Maguire, no one is currently off limits in this new era. Until now, such multiversal shenanigans had been unthinkable, yet here we are fourteen years on from the MCU's debut and looking at potential cameos that could be something quite special.
With dozens of non-MCU Marvel movies released over the years, the potential cameo possibilities are overwhelming, so to help narrow things down, here's a little wish list of characters from outside the mainline Marvel Cinematic Universe it'd be awesome to see pop up somewhere in Doctor Strange in the Multiverse of Madness.
Some of these cameos might happen, many probably won't, but either way, it'll be one fun ride finding out. And isn't fun what the multiverse is all about at the end of the day?
PROFESSOR X (Patrick Stewart/James McAvoy)
This one feels like it's edging into spoiler territory, but considering his iconic voice played a significant role in the trailer, it's pretty obvious that Patrick Stewart's Charles Xavier will play a part in Multiverse of Madness.
What isn't clear, however, is whether James McAvoy – who portrayed Xavier from First Class to Dark Phoenix – will also be present. While two versions of the same character crammed into one film may be overkill, this is exactly the kind of OTT shenanigans the multiverse was made for.
BLADE (Wesley Snipes)
Of course, we'll be getting a new Blade very soon, as Mahershala Ali steps behind the shades to whoop some vampire ass, however, if you want to pay tribute to the man that started it all, this is the perfect moment.
In the pantheon of big screen Marvel characters, few have epitomized their hero better than Wesley Snipes, and with Multiverse of Madness' horror leanings coming through loud and clear, it feels entirely possible that Snipes will get an opportunity to give his Blade one last whirl.
8 Doctor Strange in the Multiverse of Madness Cameos We'd Love to See continued…
DAREDEVIL (Ben Affleck)
Poor Ben. The man has tried to be a superhero for years, yet it's never quite worked out for him.
Years before his Batman fizzled out, Ben Affleck's Daredevil met a similar fate. While he has likely assumed his moment with the character had now passed, a shot at redemption (of sorts) is there for the taking; and with the Matt Murdock hype now seemingly at an all-time high, a chance to squeeze back into that shiny red leather may not be totally out of the question.
8 Doctor Strange in the Multiverse of Madness Cameos We'd Love to See continued…
MAGNETO (Ian McKellen/Michael Fassbender)
Without a doubt, Stewart and McAvoy were absolutely flawless Professor X castings, however, Ian McKellen and Michael Fassbender as Magneto were perhaps just a little bit more perfect.
Both men embodied the complexities of the legendary X-Men villain to a tee, and to see one/both back on screen causing metallic havoc as Erik Lehnsherr would certainly be a huge moment.
8 Doctor Strange in the Multiverse of Madness Cameos We'd Love to See continued…
GHOST RIDER (Nicolas Cage)
Who doesn't want to see Nicolas Cage pull a wheelie through a portal before freaking out and whipping some sucker with a flaming chain one more time? Is that too much to ask?
DEADPOOL (Ryan Reynolds)
Of all the many mutants Fox introduced to the big screen, few made quite the impact that Ryan Reynolds' Deadpool did. The sass-talking, hyper-violent 'Merc with a Mouth' was a huge hit, instantly making Wade Wilson a household name and turning him into one of the most valuable comic book characters going.
So much so, in fact, that Deadpool appears to be the only X-Men character to fully survive the Disney/Fox merger, and with a new movie within the MCU now in the works, this feels like the perfect moment to ease the potty-mouthed mutant back into the fold.
8 Doctor Strange in the Multiverse of Madness Cameos We'd Love to See continued…
THE HUMAN TORCH (Chris Evans)
Well, this is an awkward one. Years before nailing the role of Captain America, Chris Evans had already blazed a trail into Marvel infamy, playing the cocksure Johnny Storm in two Fantastic Four movies that can generously be described as "a bit crap…but at least better than that awful Josh Trank one".
Admittedly, having a flaming, non-Cap Chris Evans randomly pop up here would be absolutely ridiculous, however, there's no denying just how chaotically fun it'd be. And now that the star has been aged out of his role within the franchise, grabbing ourselves another one from a parallel universe may be the only way to get that Chris Evans superhero kick these days.
8 Doctor Strange in the Multiverse of Madness Cameos We'd Love to See continued…
WOLVERINE (Hugh Jackman)
There really are few actors that have embodied a Marvel hero quite like Hugh Jackman. For seventeen years, Jackman simply was Wolverine, and will always be synonymous with the indestructible mutant.
While it's hard to picture quite where Logan's grizzled figure could possibly fit within the outlandish antics of Doctor Strange in the Multiverse of Madness, can you just imagine the reaction in the cinema if a portal opens and a clawed fist bursts through?
Failing that, a badass, f-bomb-littered cameo like his brief appearance in X-Men: First Class would be more than enough for fans.
About Doctor Strange in the Multiverse of Madness
In Marvel Studios' "Doctor Strange in the Multiverse of Madness," the MCU unlocks the Multiverse and pushes its boundaries further than ever before. Journey into the unknown with Doctor Strange, who, with the help of mystical allies both old and new, traverses the mind-bending anddangerous alternate realities of the Multiverse to confront a mysteriousnew adversary.
"Doctor Strange in the Multiverse of Madness" stars Benedict Cumberbatch, Chiwetel Ejiofor, Elizabeth Olsen, Benedict Wong, Xochitl Gomez, with Michael Stühlbarg, and Rachel McAdams.
The film is directed by Sam Raimi, and Kevin Feige is the producer. Louis D'Esposito, Victoria Alonso, Eric Hauserman Carroll and Jamie Christopher serve as executive producers. The screenplay was written by Michael Waldron.
"Doctor Strange in the Multiverse of Madness" releases in U.S. theaters on May 6, 2022.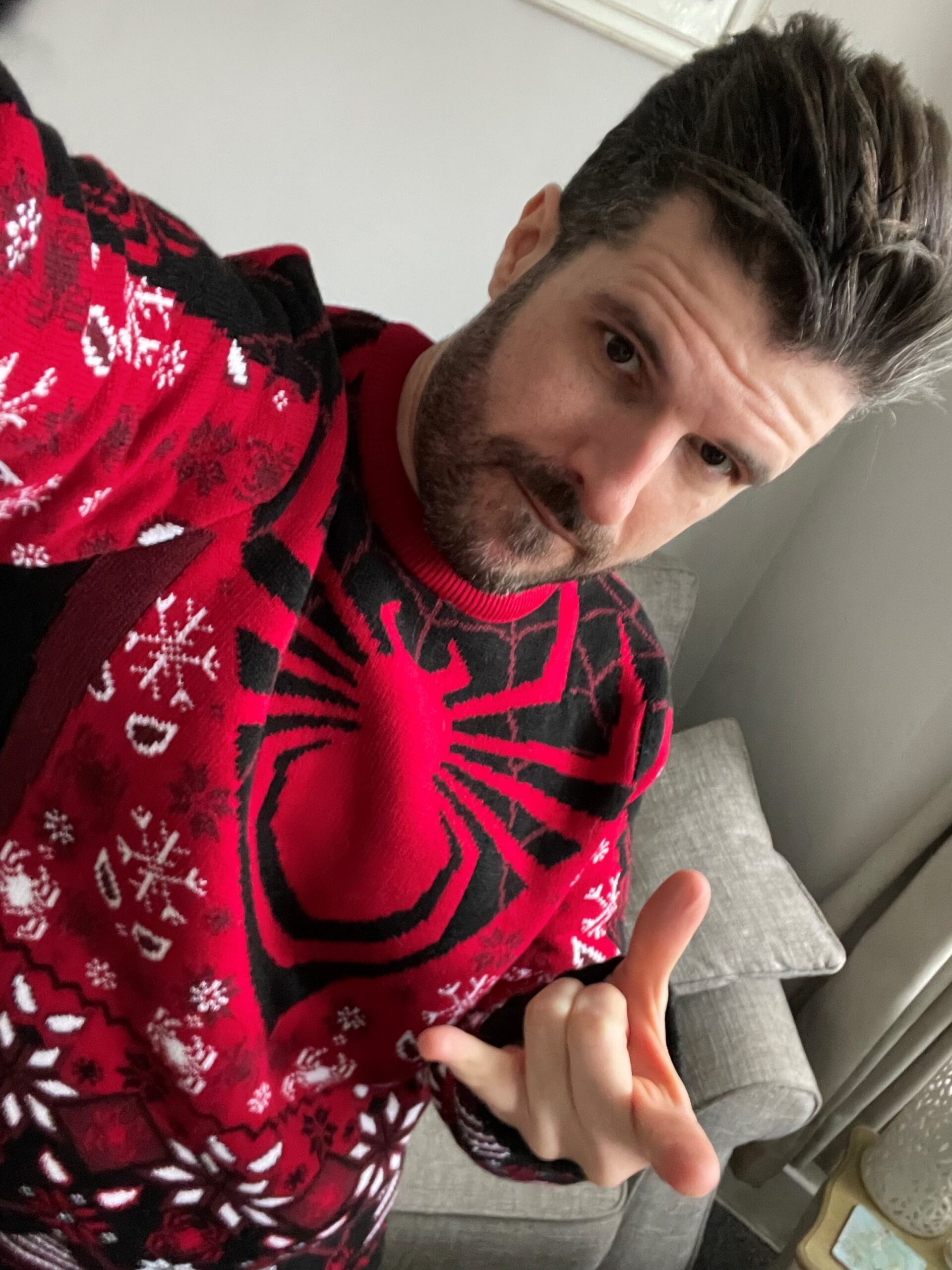 Studied film many moons ago and found myself working in TV ever since, I soon made it my mission to put my movie knowledge, industry experience, word skills, and all-round nerdiness to good use by starting up my own site and sending the love out there for the world to enjoy.
Of course, if there's one thing the internet isn't lacking, it's opinions, and while I'm fully aware I've chosen a life of throwing my two pence worth down that murky well, I have always intended to do so in good faith.
My opinions are always honest and always my own, so while there are a million and one sites out there all shouting loudly for your clicks, I hope I can offer something unique, genuine, and heart-felt via Mama's Geeky.
After years of writing under my own steam, I feel I've finally found the perfect home for my opinions and nerdish ramblings in Mama's Geeky, and through my writing on this awesome site, I hope to spread that geeky goodness as much as humanly possible.