America Chavez is set to appear in Doctor Strange in the Multiverse of Madness, but who exactly is she, and what is her role in Marvel Comics?
America Chavez is set to appear in Doctor Strange in the Multiverse of Madness, and fans just got their first look at her in Spider-Man: No Way Home. Xochitl Gomez is the young actress who has been cast to play her, who you might recognize as Dawn Shafer in The Baby-Sitters Club.
The post credit scene in Spider-Man: No Way Home offers a quick glimpse of America Chavez in costume, but not much more than that. Fans will have to wait a little while longer for more. So in the meantime, why not read up on who America Chavez is in the Marvel comic books, and why she is such an important role model for many people.
Who Is America Chavez?
America Chavez is not from this universe. She is from a Utopian Parallel that is separate from time and space, but is forced to come to the main timeline and multiverse when both her mothers died saving their world. She is also a big character for representation of many kinds.
America is a lesbian. She is officially the first Latin-American queer character to have her own ongoing series, titled America, which is written by Gabby Rivera.
She is one of Kate Bishop's best friends, and has been linked to A-Force, Avengers, Young Avengers, and West Coast Avengers. She is the second character to go by Miss America, Madeline Joyce being the first.
She is often seen wearing her signature jeans jacket, with an American flag on it.
What Are America Chavez's Powers?
America Chavez has the power to punch star shaped portal holes through the timeline and multiverse. She also has the power of flight, super strength, super speed, and is nearly indestructible.
Because of her ability to make these portals through time is so similar to Doctor Strange's abilities, and the fact that she is from the multiverse herself, it can be assumed this will be part of her tie into the upcoming Doctor Strange film.
America Chavez Comic Books
If you want to get to know more about America Chavez, here are some suggested comic books to pick up. Enjoy!
America Chavez is incredible — her origins, her strength, her dimension-shattering star portals! But when the foundation of everything that she believes is shaken, America must stand up and confront the parts of herself she's been running from. Her life is about to be shattered into a million pieces by a mysterious adversary.
When her tormentor is revealed, their face will be shocking, to say the least — but it's what they reveal that will rock the foundations of all that America knows. And then? It's just a matter of whether or not to believe them…
From writer Kalinda Vazquez (Marvel's Runaways) and artist Carlos Gomez (AMAZING MARY JANE) comes an explosive, brand-new story all about what made America Chavez who she is — and what she'll do to protect the ones she loves.
COLLECTING: America Chavez: Made In The USA (2021) 1-5
Purchase here.
At last! Everyone's favorite no-nonsense powerhouse, America Chavez, gets her own series! Critically acclaimed young-adult novelist Gabby Rivera and all-star artist Joe Quinones unite to shine a solo spotlight on America's high-octane and hard-hitting adventures!
She was a Young Avenger. She leads the Ultimates. And now she officially claims her place as the preeminent butt-kicker of the entire Marvel Universe! But what's a super-powered teenager to do when she's looking for a little personal fulfi llment? She goes to college!
America just has to stop an interdimensional monster or two first and shut down a pesky alien cult that's begun worshipping her exploits before work can begin. Then she can get on with her first assignment: a field trip to the front lines of World War II – with Captain America as her wingman!
COLLECTING: AMERICA 1-6
Purchase here.
America Chavez faces her biggest threat yet: Exterminatrix! As the Midas Corporation invades every corner of America's new life, she'll have to learn some new tricks to take them down-with help from family she didn't even know she had!
Plus: America's never-before-told origin story, featuring art from an all-star cast including LOVE & ROCKETS co-creator Jaime Hernandez!
COLLECTING: AMERICA 7-12
Purchase here.
In all the Marvel-Verse, there's no one quite like America Chavez — and she should know, as she can smash her way between realities! Now, join the dimension-hopping sensation in some of her wildest adventures! Sparks fly as America meets the teenage Loki…and their soon-to-be allies in the Young Avengers!
Then, the inspirational powerhouse goes to college! Her first assignment? A field trip…to the front lines of World War II…with Captain America as her wingman! And, when she finally finds the family she has been searching for, a new life awaits — but Exterminatrix and the Midas Corporation have set their sights on America.
Her newly discovered home teeters on the brink of implosion. And the biggest danger…may be America herself!
COLLECTING: Young Avengers (2013) 3; America (2017) 1-2, 11-12; material from Marvel Now! Point One (2012) 1
Purchase here.
Doctor Strange in the Multiverse of Madness is slated to hit theaters on May 6, 2022.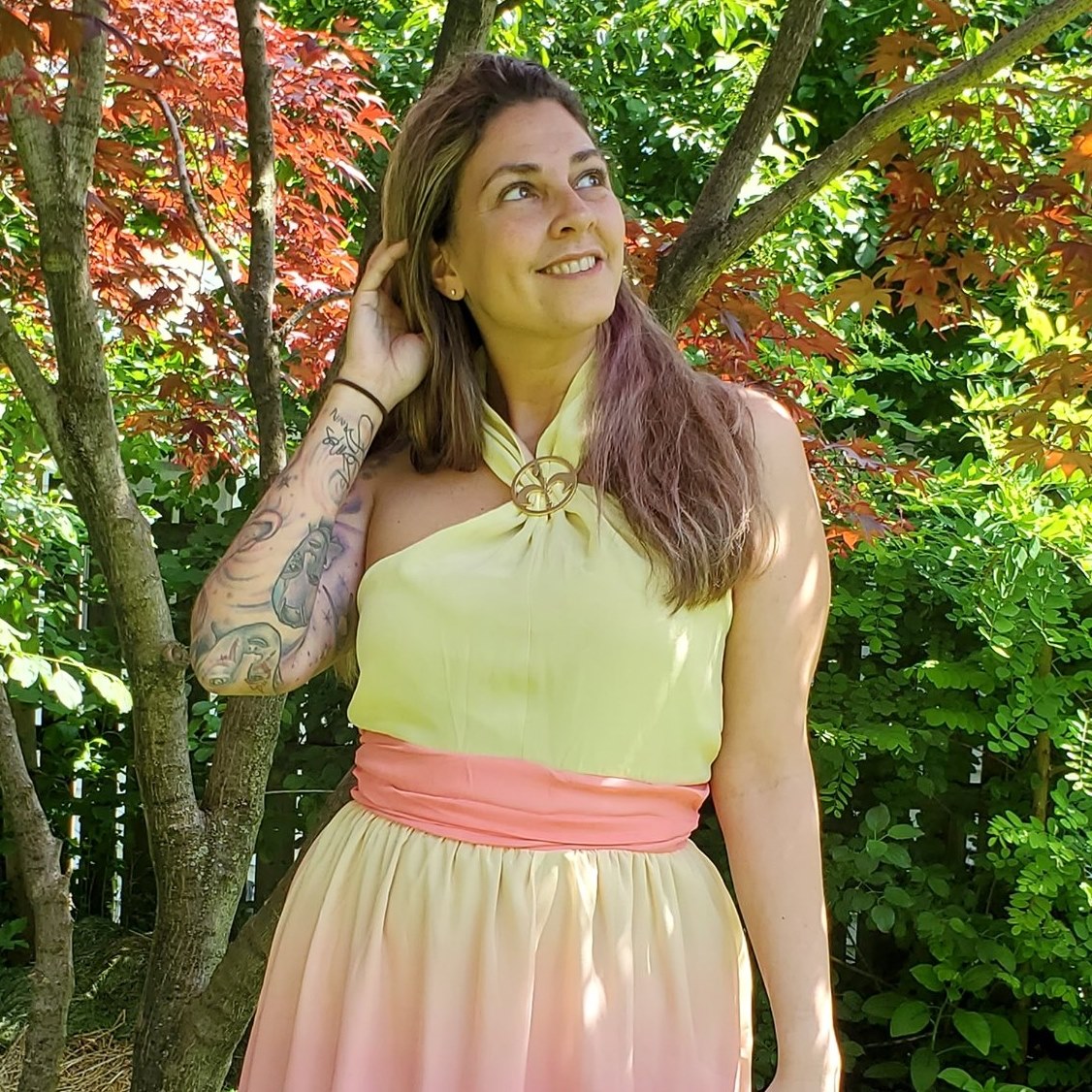 Tessa Smith is a Rotten Tomatoes Tomatometer-approved Film and TV Critic. She is also a Freelance Writer. Tessa has been in the Entertainment writing business for almost ten years and is a member of several Critics Associations including the Hollywood Critics Association and the Greater Western New York Film Critics Association.