Cheaper By The Dozen is a family friendly comedy that is a ton of fun, but it also delivers an incredibly important message about social and racial issues that are plaguing the country today.
Cheaper By The Dozen (2022) is a super fun, family friendly, comedy, just as the trailer hinted, but it is so much more than that. This film is a complete surprise because not only does it give viewers the chaotic moments that come with such a big family, but it is completely unafraid to dive into the social and racial issues that are plaguing our world today.
In this version of Cheaper By The Dozen, Zoey (Gabrielle Union) and Paul Baker (Zach Braff) are both newly divorced when they meet. Each of them already have a few kids and when they get married they have a few more. The whole family runs their own restaurant, which only adds more chaos and craziness to their lives. When an incredible opportunity arises, things change for the Bakers — and this film explores the pros and cons of it all.
The youngest generation probably knows nothing about the movies by the same name that star Steve Martin, and boy are they missing out. However, they really don't need to because even though this film shares the same name, it is quite different and very much a "re-imagining" of the story. Yes, there are a whole ton of kids, however unlike the original there are ten (including a cousin), not twelve.
The most obvious of the changes is that this is a blended, bi-racial, family, but it is also modernized in other areas like the inclusion of social media obsessions and TikTok dances. One of the best things about this movie is that it dives into real life issues. As with most blended families, there is a lot of co-parenting involved, and Cheaper By The Dozen showcases how both exes are involved in the family dynamic.
With a cast this large it easy to lose track of some of them, however this film does a great job of giving every one their moment and allowing their individual personalities to shine through. Their story is explained through a voiceover at the beginning, which is the best way to get to know everyone, their interests, and their situation.
The fact that this works, and that no one is overshadowed or left behind, is largely in part due to the fantastic ensemble cast, with each one carrying their own weight. Kid actors are not always the best, let's be honest, but these ones are clearly having the time of their lives. Both sets of twins are absolutely adorable and demand attention when on screen.
Let's get into what will surely be the most controversial messages of the movie, but the ones that are the most important. Cheaper By The Dozen addresses lots of real life issues. From racism, to bullying, to addiction — it does not shy away. There are several moments that will hit a lot of people right in the feels as the characters express what they have to deal with on a daily basis, or when it is put at the forefront of the movie and right in front of our eyes.
At one point Zoey Baker is approached by a community security guard and told that there are rules about loud music, completely unprovoked. Later it is mentioned that this "rent a cop" follows her wherever she goes. Her ex-husband, Dom (Timon Kyle Durrett) explains to Paul that while he might have Black children, he will never understand how to raise them and prepare them for what is to come when they get older.
Other key moments like this include Zoey telling her husband that he fits in anywhere (as a white man) and she always feels out of place. Moments later she is mistaken as a nanny to her children, and not a parent because they are lighter skinned than her. Meanwhile at school Haresh (Aryan Simhadri) is being harassed and bullied for the way he looks, and kids are making assumptions about him without getting to know him first.
It is movies like this that will hopefully help people understand real life issues that this country is dealing with today. We can no longer just pretend this isn't going on. Props to Disney for including so much of this in Cheaper By The Dozen. Honestly, I was not expecting this at all with this movie, and was very pleased to see it shining through, along with some very strong messaging about family values.
This movie isn't all good though. When it comes to the plot it is very predictable. About halfway through it is very easy to guess where the Bakers will end up, but it is still a fun journey along the way. As for the pacing, well, this movie drags on a little bit in the middle. It could have been cut down to about 90 minutes and probably fared a lot better. But with so many characters, I can understand wanting a lot of their stories to be told, and needing the time to let them play out well.
As much as I really enjoyed the addition of cousin Seth (Luke Prael), and the messaging surrounding his situation like addiction, rehab, and turning your life around, he was the one that felt most out of place. The lessons to be learned from his character are important, I just think that one plot point in particular wasn't necessary. Cutting this would have made the movie more cohesive, and possibly even opened the door for a sequel idea.
Overall Thoughts
Cheaper By The Dozen is likely to surprise a lot of viewers, and hopefully in a really good way. This movie is a laugh out loud family comedy, but it addresses a lot of serious issues in the core of it all. The entire cast works extremely well together, which says a lot considering there are so many of them — plus a couple of dogs (with the best names ever, by the way). It says a lot about this script that every character is given their moment, their arc, and their own personalities to explore.
A family friendly comedy that is a ton of fun, but it also delivers an incredibly important message about social and racial issues that are plaguing the country today.
Rating: 3.5 out of 5
Director Gail Lerner Interview
Check out this interview with Director Gail Lerner where we chat about casting the kids, chaos on set, and so much more!
About Cheaper By The Dozen
An all-new movie premiering on Disney+, "Cheaper by the Dozen" is a fresh take on the 2003 hit family comedy. It is the story of the raucous exploits of a blended family of 12, the Bakers, as they navigate a hectic home life while simultaneously managing their family business.
The movie stars Gabrielle Union, Zach Braff, Erika Christensen, Timon Kyle Durrett, Journee Brown, Kylie Rogers, Andre Robinson, Caylee Blosenski, Aryan Simhadri, Leo Abelo Perry, Mykal-Michelle Harris, Christian Cote, Sebastian Cote and Luke Prael.
The movie is directed by Gail Lerner, with a screenplay by Kenya Barris & Jenifer Rice-Genzuk Henry based upon the novel by Frank Bunker Gilbreth, Jr. and Ernestine Gilbreth Carey. Kenya Barris is producing, with Shawn Levy, Gabrielle Union, Brian Dobbins and Donald J. Lee, Jr. serving as executive producers.
"Cheaper by the Dozen" will premiere exclusively on Disney+ March 18, 2022.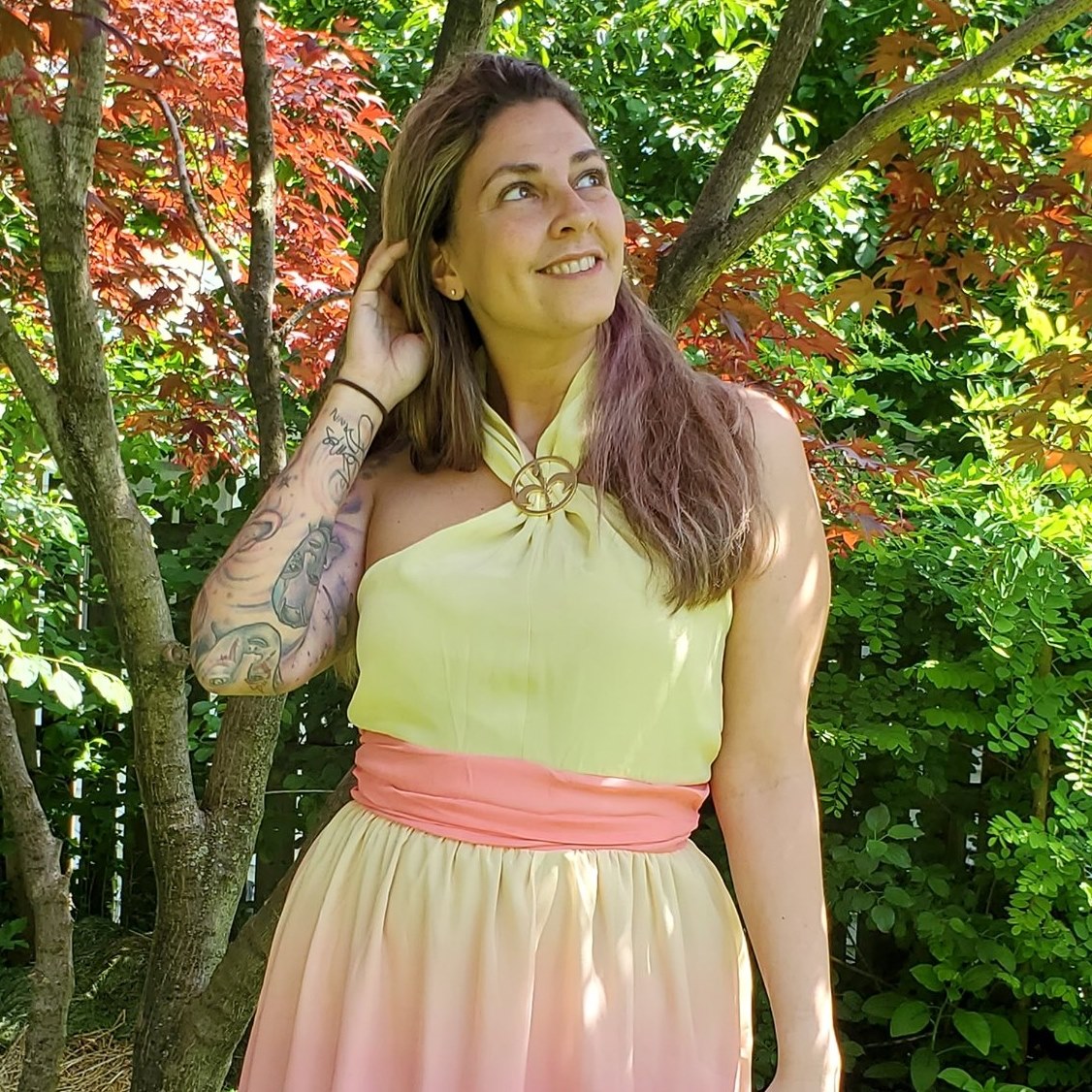 Tessa Smith is a Rotten Tomatoes Tomatometer-approved Film and TV Critic. She is also a Freelance Writer. Tessa has been in the Entertainment writing business for almost ten years and is a member of several Critics Associations including the Critics Choice Association, Hollywood Critics Association, and the Greater Western New York Film Critics Association.