I Want You Back is one of the best romantic comedies in a while. Jenny Slate and Charlie Day are absolutely hilarious together, and have great on screen chemistry.
I Want You Back is a very pleasant surprise. With two hilarious leads like Jenny Slate (Emma) and Charlie Day (Peter), it should come as no surprise that this is one of the funniest romantic comedies that has come out in a while. The best part about this movie though, is that the supporting cast is just as fantastic, and all bring something to the table in this fun and captivating movie.
When Emma and Peter both get dumped on the same day, they are devastated. The two work together in the same building, and as luck would have it they cross paths during this hard time, and confide in each other. They come up with a plan to get their exes back, and what follows is an absolutely hilarious, although predictable, story.
Gina Rodriguez plays Anne, who is Peter's ex-girlfriend, and is now dating Logan, who is played by Manny Jacinto. Scott Eastwood portrays Noah, who is Emma's ex-boyfriend, and whose new girlfriend is Ginny, played by Clark Backo. This whole collection of actors bring their own unique quirks to the movie, making for some very entertaining and humorous moments.
The story itself is nothing new. Many movies have played their scenario out on the big screen, making small adjustments here and there, but remaining pretty much on the same, predictable track. I Want You Back sticks to the typical rom-com tropes, however due to the hysterical cast the plot points are much more entertaining than expected. There are even a few twists and turns — and surprise actors — that viewers will not see coming.
Day and Slate have fantastic on screen chemistry together, and are sure to have every viewer cracking up time and time again, as they put themselves in crazy situations, all to help each other out. There are so many different couples being explored in I Want You Back, including an intense friendship between Peter and Noah that will make any man think about his ride or die best friend.
Jacinto brings a subtlety to Logan that allows him to fly under the radar until he is the star of the scene — something he did with the character of Jason Mendoza in The Good Place as well. Rodriguez makes Anne very unlikable, which I think is the whole point, while Eastwood brings something to Noah that makes everyone want to root for him — even if that means he won't end up with Slate.
Putting together a group of this many powerful personalities could have hurt I Want You Back, but instead it strengthened it. There are still two very clear leads, who explore several different relationships throughout the film – platonic and romantic.
What really works here is that so many of the lines, stories, and jokes that are given to viewers in the first act, come back around to tie up any lose ends in the third act. That is how you know a movie does what it intended to do. This film is one cohesive story, with a bunch of silly plot points, that is going to make viewers laugh, but will also tug at all the heart strings.
As with all romantic comedies, there is much more to this movie that the silly moments. I Want You Back is unafraid to bring the heart, too. The last thirty minutes or so plays out much differently than I ever expected it to, and I welcomed that. It is always nice to be amazed by a film, and that is exactly what this did. At the end I found myself with a big smile on my face, and a tear in my eye — what more could I ask for?
So what age group is I Want You Back okay for? Well that depends on what you let your kids watch. This movie does have language and sexual situations, so I recommend it for older teens and up. While no body parts are shown, there are some things strongly hinted at, and even a situation where there is almost a threesome.
When it comes to the language, I have heard much worse, but there are some F bombs being dropped throughout the movie.
Rating: 4 out of 5
About I Want You Back
Peter (Charlie Day) and Emma (Jenny Slate) are total strangers, but when they meet, one thing instantly bonds them: they were both unexpectedly dumped by their respective partners, Anne (Gina Rodriguez) and Noah (Scott Eastwood), on the same weekend. As the saying goes, "misery loves company," but their commiseration turns into a mission when they see on social media that their exes have happily moved on to new romances, Anne with Logan (Manny Jacinto) and Noah with Ginny (Clark Backo).
Terrified that, in their 30s, they have lost their shot at happily ever after and horrified at the prospect of having to start over, Peter and Emma hatch a desperate plot to win the loves of their lives back. Each will do whatever it takes to put an end to their exes' new relationships and send them running back to their arms.
I WANT YOU BACK will premiere exclusively on Prime Video February 11, 2022.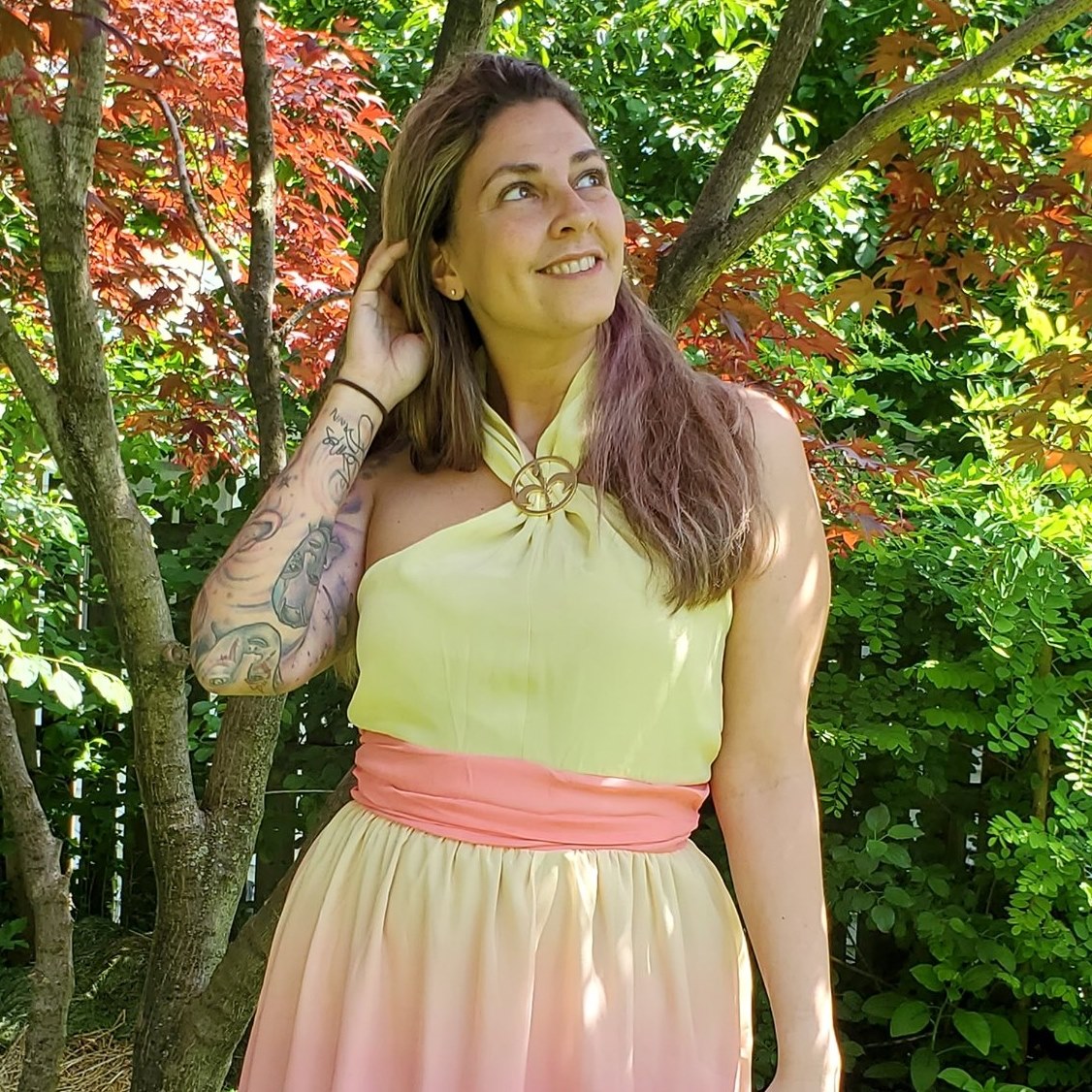 Tessa Smith is a Rotten Tomatoes Tomatometer-approved Film and TV Critic. She is also a Freelance Writer. Tessa has been in the Entertainment writing business for almost ten years and is a member of several Critics Associations including the Critics Choice Association, Hollywood Critics Association, and the Greater Western New York Film Critics Association.