Hotel Transylvania: Transformania is the fourth film in the popular franchise and during an interview with the cast they admitted they are happy to see it ending with yet another really good film.
Hotel Transylvania is an extremely popular franchise and with the fourth and final film coming to prime Video this month, the cast shared that they are happy to be going out on top. All too often franchises continue on far too long and well past their prime. The cast feels that every Hotel Transylvania film has been high quality and they are thrilled that Hotel Transylvania: Transformania is top notch as well.
"To have it stop is is kind of a bummer but we got to seeing the fourth one and I'm glad they all were good quality. If that's where they have to stop, that's where they have to stop." –David Spade
Adam Sandler was a key part of making these movies what they are, and it is sad that he is not a part of Transformania. During the press conference it was hinted at that this is due to scheduling conflicts, and while he is greatly missed, Brain Hull does a decent job as Dracula. Fran Drescher points out that this is because he is not imitating Sandler, but rather he is imitating Drac.
"It's lucky that Adam didn't sound like Adam. In our camp Dracula is an imitatable voice. I don't really think that the fans are gonna even notice, quite frankly. When the movie was being developed at its early stages, and the first couple, Adam played a really important part in its development and producing and everything and making it as quality as it is — working with writers from SNL and all of that. But the voice itself is the voice of Dracula." – Fran Drescher
Hotel Transylvania: Transformania Full Interview
The full press conference interview with the cast of Hotel Transylvania: Transformania was a ton of fun! There were laughs, behind the scenes stories, and even some touching moments. Be sure to check it out in its entirety, via the video down below.
Participating Talent:
Andy Samberg (Jonathan)
Selena Gomez (Mavis)
David Spade (Griffin the Invisible Man)
Keegan-Michael Key (Murray)
Fran Drescher (Eunice)
Selena Gomez talks about how it has been a pleasure to voice Mavis, but that she is also sad to let her go. She appreciates that Hotel Transylvania touches on real things, but in a fun and off the wall kind of way. She also discusses how she relates to Mavis.
"It's actually wonderful to be able to grow with this character. She's definitely tough and she's always worrying, I think that matches my personality really well. I just want things to run smoothly. I actually understand what it's like to have differences between family members and things like that. And so it's nice that we're touching on such a real thing, but in such a crazy way. It's fun." – Selena Gomez
Andy Samberg says that if he was told when he first signed on for the role of Jonathan in Hotel Transylvania that there would be four films, he never would have believed it.
"I'm glad. I'm really glad it did. I think the reason is because kids love them so much. That's the real bottom line with these movies, which makes it such a an easy call. They're just so infused with joy and positivity. I think everyone grew up loving these sort of classic monsters, and it's a new spin on it. And it's really fun for families. And that's why it's endured." – Andy Samberg
About Hotel Transylvania: Transformania
Drac and the Pack are back, like you've never seen them before in Hotel Transylvania: Transformania. Reunite with your favorite monsters for an all-new adventure that presents Drac (Brian Hull) with his most terrifying task yet. When Van Helsing's (Jim Gaffigan) mysterious invention, the 'Monsterification Ray,' goes haywire, Drac and his monster pals are all transformed into humans, and Johnny (Andy Samberg) becomes a monster!
In their new mismatched bodies, Drac, stripped of his powers, and an exuberant Johnny, loving life as a monster, must team up and race across the globe to find a cure before it's too late, and before they drive each other crazy. With help from Mavis (Selena Gomez) and the hilariously human Drac Pack, the heat is on to find a way to switch themselves back before their transformations become permanent. The film also features the voices of Kathryn Hahn (Ericka), Steve Buscemi (Wayne), Molly Shannon (Wanda), David Spade (Griffin the Invisible Man), Keegan-Michael Key (Murray), Fran Drescher (Eunice), Brad Abrell (Frank), and Asher Blinkoff (Dennis).
For the final chapter of the Hotel Transylvania film series, franchise creator Genndy Tartakovsky returns as one of the screenwriters and executive producers. Selena Gomez will also serve as an executive producer, while reprising her role as Drac's daughter, Mavis, alongside Andy Samberg, returning as Johnny.
Directed by Derek Drymon and Jennifer Kluska, the film is produced by Alice Dewey Goldstone and executive produced by Tartakovsky, Michelle Murdocca, and Gomez. The story is by Genndy Tartakovsky with a screenplay by Amos Vernon & Nunzio Randazzo and Genndy Tartakovsky.
Amazon Studios will release HOTEL TRANSYLVANIA: TRANSFORMANIA on Prime Video globally January 14, 2022.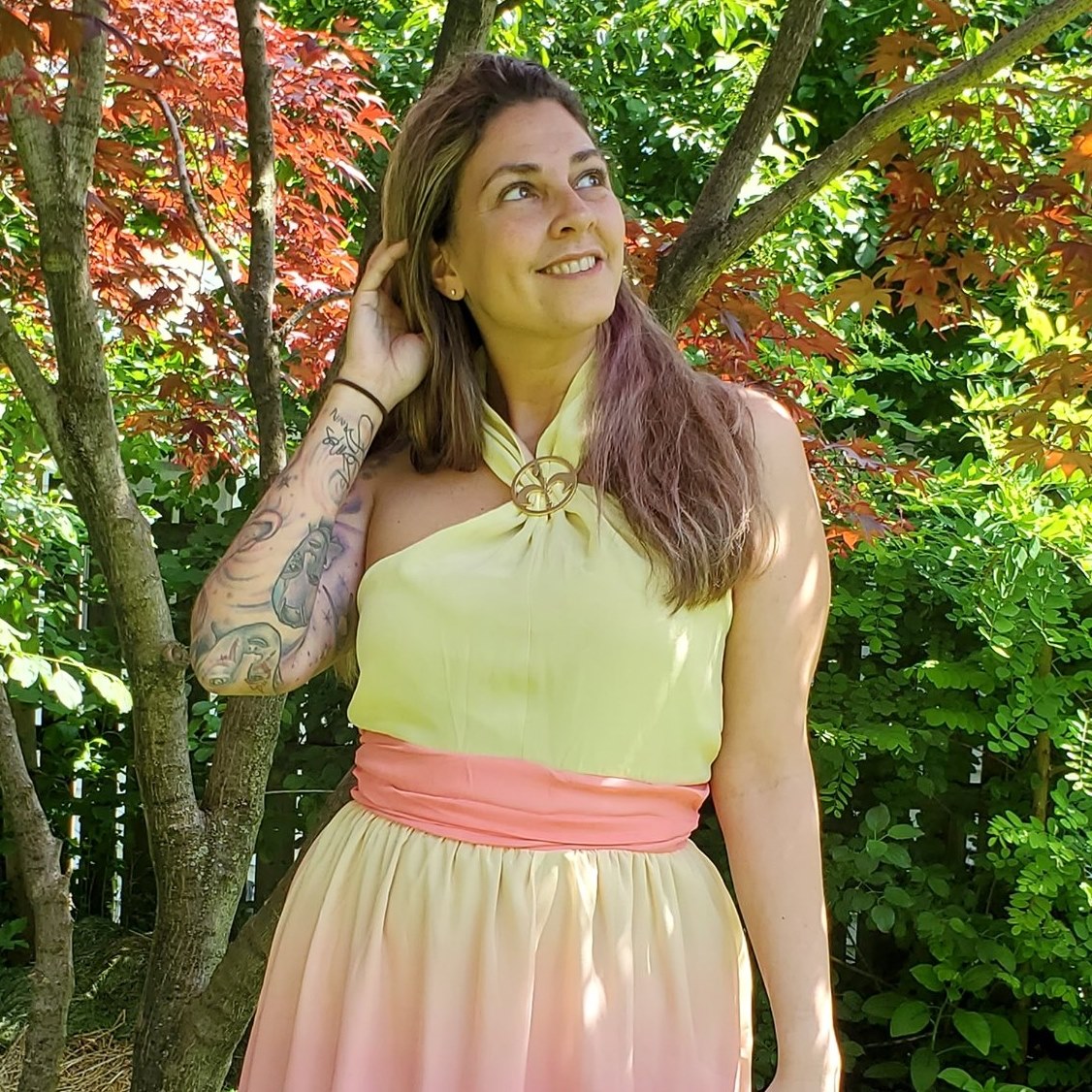 Tessa Smith is a Rotten Tomatoes Tomatometer-approved Film and TV Critic. She is also a Freelance Writer. Tessa has been in the Entertainment writing business for almost ten years and is a member of several Critics Associations including the Hollywood Critics Association and the Greater Western New York Film Critics Association.