Wolfboy and the Everything Factory is a series that teaches kids — and adults — it is okay to embrace their weird side.
Almost every single person on the planet has felt like an outcast at one point or another in their lives. This is completely normal and natural. Wolfboy and the Everything Factory does everything in its power to show children, and adults — let's be honest, that it is okay to be a little bit weird or an oddball. These people are often the creative type and while others might find your stories, art, and creative outlets bizarre, they will likely be the first ones in line to check it out.
I am a mother of two girls, ages 8 and 10, and they are extremely creative. Not only do they constantly write their own stories and plays (and of course act in them as well), they include songs that they have written in them as well. My youngest has been playing drums for two years already and wants to be in a rock band when she grows up. My oldest? She has mastered the piano. As someone who can't even read music, to say I am impressed with them is an understatement.
The thing is, this can sometimes alienate them from other children. As they spend their recess time coming up with elaborate games that include them hunting down a dragon and massive backstories for every character, the other kids just want to run around and play. Being their mom I have told them time and time again to not worry about that. There is absolutely nothing wrong with their creative side, in fact, they should embrace it.
Of course coming from mom sometimes this falls on deaf ears. But now, with Wolfboy and the Everything Factory, I think they are truly understanding that it is more than okay to be creative. As Professor Luxcraft says "It's the oddballs like you, the ones who don't fit in, their the ones who make a difference. The ones who change the world for the better." To see a child who is like them be able to use that to solve problems and create some really, really cool things. You would think they would perhaps look at their mother for this but no, an animated show gets the point across better.
My favorite thing about this show, personally, is that it is something we can enjoy together as a family. All four of us cuddle up on the couch and watch it episode by episode, while talking about what is happening in each of them and how it makes us all feel. There is a lot going on here and while it might look like a kids show on the surface, there is something for everyone in Wolfboy and the Everything Factory. We all need to learn these lessons.
As for the show overall I really dig the animation style, and the fact that they have kid actors as the voices as not adults (which is more common in the industry) makes all the difference. These characters feel believable and relatable, which makes it so much easier to learn the lessons without knowing you are learning lessons.
A magical, whimsical world that parents and kids can both enjoy for not only the story, but the valuable life lessons about embracing your weird side.
Wolfboy and the Everything Factory Interview
During the press day for Wolfboy and the Everything Factory we spoke with Executive Producer and voice of Luxcraft Joseph Gordon-Levitt, as well as the voice of Sprout Archie Yates. You can watch that fun video above to learn what drew them to the project and what they would create if they had the power to make anything!
After this interview, there was a discussion with Kassian Shae Akhtar, voice of Wolfboy, creator Toff Mazery, and Joseph Gordon-Levitt. This was a much more in depth conversation where we talked about the power of using kid voice actors, creating something that parents and children can enjoy together, and the honesty of the show.
How Important Was It To Create Something Parents Can Enjoy With Their Kids?
"I am very excited to watch this with my two kids. I also sincerely enjoy watching it. I think that comes from the story being honest. A lot of shows that are made for kids today are hyper-stimulating but they don't necessarily have a lot of there, there. This is a genuine work of art and something that comes so deeply from the heart of Toff [Mazery] and I think that anyone can feel that whether they are four years old or forty years old." – Joseph Gordon-Levitt
What Are You Most Proud Of When It Comes To This Series?
"When I was in the booth and the studio recording it, it was amazing to get to know the story. But when you see it on TV, you see all the hard work that made it, it's just amazing. It is a really good story." – Kassian Shae Akhtar
"The voice acting is one of the things I am most proud of. We made the decision to use kids from the beginning and it wasn't an easy decision. For Wolfboy we heard hundreds of voices and Kassian's voice felt the immediately authentic. I believed him. It stood out. There was something different about it." – Toff Mazery
The Show Is Very Inclusive. Can You Talk About That?
"This show takes place in the Everything Factory which is not in one particular place on Earth. It is in the center of the Earth. It is below the whole thing. Even though yes, everyone is speaking English, which is kind of a cheat for the audience — although if you watch it on Apple TV+ you can watch it in any number of languages. It does feel universal. Everywhere has clouds. Everywhere has dreams. Everywhere has all these things that are created at the Everything Factory. It does feel like we are watching the whole world." – Joseph Gordon-Levitt
Why Did You Choose To Go With The 2D Animation Syle
"I really wanted it to look organic, whimsical, charming. One of the first things we discussed is wouldn't it be great if this show looks like Wolfboy could have made it himself. That became a bit of a mantra and everything we are doing from the music – keeping it organic and playful and a little imperfect – to even the voice acting, the writing, and especially the designs. The background the animation style. I love thinking that Wolfboy is old now and he made a show about his life and this is what it looks like." – Toff Mazery
About Wolfboy and the Everything Factory
Wolfboy discovers a realm at the center of the earth where fantastical beings called Sprytes create things for the natural world on the surface — clouds, trees, rabbits, dreams, hiccups, memories, time, and everything else.
Wolfboy and the Everything Factory is streaming now on Apple TV+!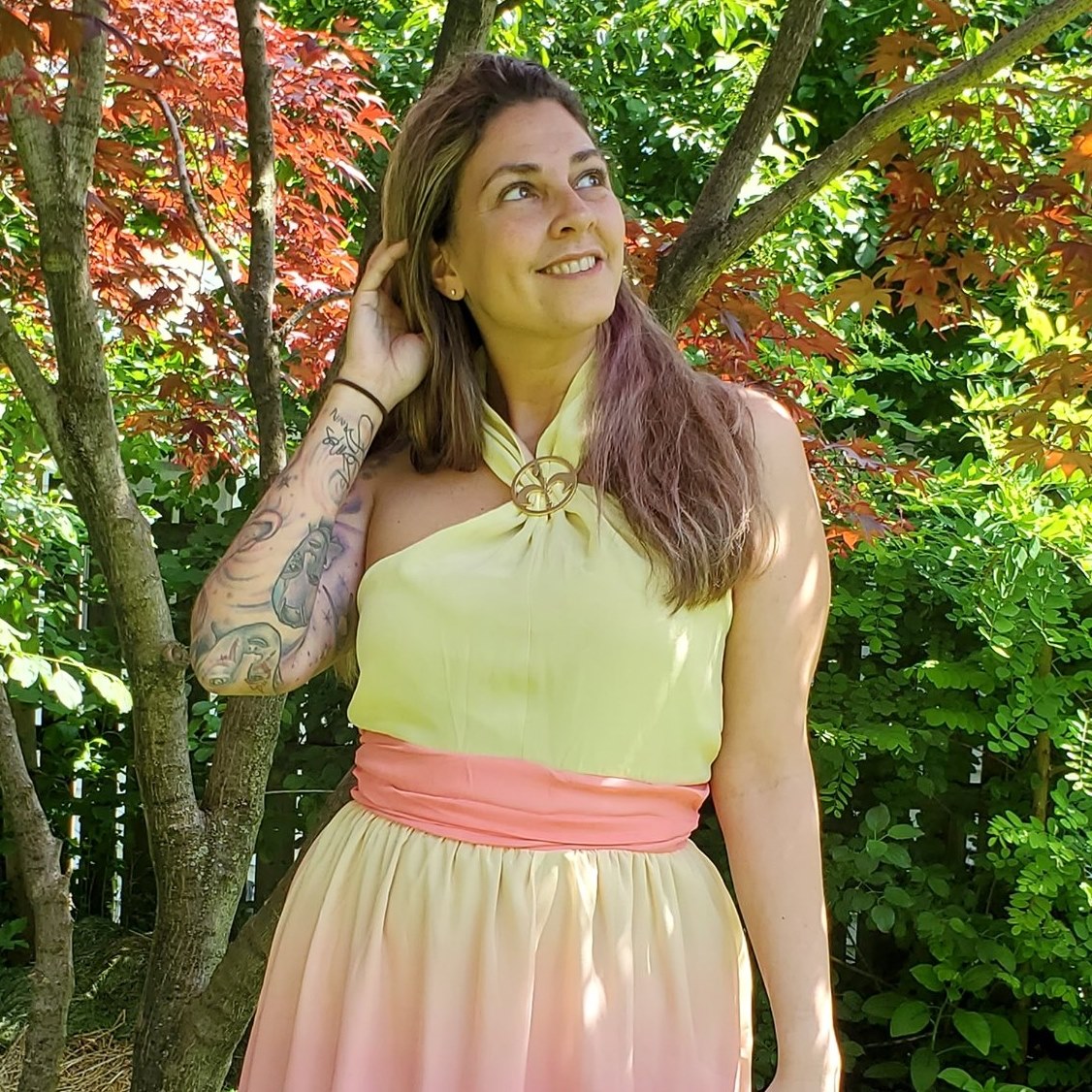 Tessa Smith is a Rotten Tomatoes Tomatometer-approved Film and TV Critic. She is also a Freelance Writer. Tessa has been in the Entertainment writing business for almost ten years and is a member of several Critics Associations including the Critics Choice Association, Hollywood Critics Association, and the Greater Western New York Film Critics Association.