DC's Stargirl Season 2 Episode 7 dives into the aftermath of battles that young heroes have to deal with as Yolanda is haunted by her actions.
DC's Stargirl Season 2 has already hinted a few times at what a difficult time Yolanda is having after making the decision to kill Brainwave in Season 1, and episode 7 finally dives even deeper into it. The new Justice Society of America may be heroes, but they are also teenagers, and that is a lot to take in and have weigh on your conscience. Episode 6 included yet another fight, and now Cindy is lost who knows where because of Eclipso — something else that is to be weighing heavily with Yolanda.
Below is a recap and review of DC's Stargirl Season 2 Episode 6. Be warned, there will be spoilers. So if you have not yet seen the episode and want to remain in the dark about it, come back later. Check out this recap and review of DC's Stargirl Season Season 2 Episode 6.
Warning: Spoilers for DC's Stargirl Season 2 Episode 7.
The episode kicks off with Yolanda in church, making a confession. She asks her priest about the devil, and if it is ok to kill pure evil if there is no one else around to stop it. There is then a flashback to when she killed Brainwave and watched him die, before she whispers that the devil is real, and he is in Blue Valley, leaving the priest confused and clearly worried about her.
The date is July 3rd and Blue Valley is preparing for an Independence Day celebration. Amidst it all though there is a missing sign up for Isaac Bowin, who was killed by Eclipso. While Courtney and Pat are talking fans discover that it has been days since that fight. Courtney is concerned because the staff is still not back to its full potential, and even though it hurt Eclipso, he hurt it right back. Because of the weather, they know he is still around, however no new deaths have been reported so they are wondering what he is up to.
After a meeting Barbara sees shadows on the ceiling, and a single blood droplet comes out of it before it disappears. It seems that The Shade is trying to reach out to her, but is very injured. He might not be as bad as everyone thought he was.
At work Yolanda is still struggling with everything that is going on. Seeing Isaac and Cindy die in front of her really rattled her and brought back painful memories. Marie offers to take her section in the diner and the customer, Joe, complains that he has been waiting for too long for his coffee. Her eye glints that purple that means Eclipso is controlling her, and she pours hot coffee right on his shoulder, burning him.
The little boy, who viewers know to be Eclipso, is standing by watching. Yolanda offers him a lollipop thinking he must have been afraid to witness that.
Courtney calls Beth to see if she can help track Eclipso, but she has no clue how to do it anymore. The weather is getting worse, and not like summer at all, and Beth is worried it could be Eclipso talking through the goggles. When they get off the phone Courtney bumps into Cameron, who asks her if she wants to help set up 4th of July decorations with him.
Mike is texting her about starting his training today and she tells him to be safe, opting to stay with Cameron and make up for some of their lost time together. Viewers briefly see what Mike and Pat are up to — they are working on rebuilding S.T.R.I.P.E. who was destroyed by the ISA in the last episode.
After hearing Brainwave taunting her yet again, which is sure to be the work of Eclipso, Yolanda is about to text Courtney for help. However she sees her laughing and talking with Cameron and heads to church instead. There she discovers Father Thomas talking with her mother. He claims to have not told her what was shared in confidence, but she immediately snaps at her daughter, saying how dare she drag the Father into her problems. He interrupts, saying Yolanda needs love and support, but before they can talk Yolanda sees something and rushes out of the church doors.
At summer school, Yolanda is once again under the influence of Eclipso. She sees Henry outside the door of the classroom and even pictures her getting a text from him, asking for a photo of course. She leaves the classroom and goes after him. He is dripping blood from his neck and leaving a trail that she follows in order to be able to talk to him. He tells her that she never forgave him and because of that he is in a bad place, and is burning.
Yolanda says she forgives him, but he says because of his father he will never forgive her. Then he changes into Brainwave, who tells her is is with her forever. Courtney asks her if she is OK and it is revealed she is still in her seat in class, and this was all in her mind.
DC's Stargirl — "Summer School: Chapter Seven" Pictured: Yvette Monreal as Yolanda Montez — Photo: Eliza Morse/The CW — © 2021 The CW Network, LLC. All Rights Reserved.The two talk in the hallway and Yolanda explains it to Courtney, who says that it must be Eclipso. Yolanda isn't so sure and says it has been going on long before Eclipso. She thinks it is her punishment for what she has done. Courtney tells Yolanda that they should go talk to the rest of the JSA — to Beth and Rick — and they can face it as a team. She tells Yolanda that she doesn't have to deal with this herself, and that her friends love her.
Back at the shop, Pat leaves Mike alone to work on S.T.R.I.P.E. while he gets some parts. Almost as soon as he is gone Mike sees something purple and shiny on the workbench and picks it up. The diamond changes and evolves into leeches, crawling all over his body as he freaks out until Pat comes back. He sees that Mike had touched the pieces of the Black Diamond and tells him not to touch them ever again. He explains that the diamond was Eclipso's only weakness before, and he hopes that it still is.
At Courtney's house the JSA is meeting without Pat and Mike, Yolanda and Courtney are explaining what actually happened to Brainwave during the fight last season. Beth and Rick thought that he died when the building caved in, they were unaware that Yolanda used her claws to kill him and watch him die. Rick immediately tells her that he would have done the same thing, to which she asks why he did not kill Solomon Grundy. His answer is a simple one, his hour was up or he would have.
Yolanda asks him if he is sure that he didn't just let him go, and that he is better than her. Knowing she is feeling down on herself, Rick just wants to help her. He tells her that she did what she had to do, for herself and for the team, and asks Beth to agree. Unfortunately she doesn't seem so sure herself.
Yolanda tells the team that she knows when they find Eclipso they will have to kill them — but she is the only one in the JSA capable of doing it. She adds that she doesn't want any of them to anyways. She doesn't want her friends to have to live with the guilt that they will always be a killer. Since she has done that before, she will take the burden yet again when the time comes.
She runs off to the church again and this time confesses to Father Thomas that she killed someone. However, before he can respond she starts to see Brainwave again, who taunts her yet again. He tells her that he will live on through her and that taking control of her mind is easy for him. She then pictures Brainwave attacking Courtney and making her disappear. She finds herself in her Wildcat outfit and kills Brainwave yet again, in her vision. However, he turns into Henry who tells her that she is going to burn with him before disappearing in flames.
Courtney pulls her out of her trance yet again, and this time she has a lot to say to her. She asks her why she chose her to be Wildcat, and says that she had just wanted to be left alone. She quits the JSA and storms off, out of the church. When Courtney calls to speak to her, her mother says that she does not wish to talk with her. She also claims Courtney corrupted her. Yolanda's mother also calls the diner for her, and tells them she will no longer be working there.
The very end of the episode shows Beth trying to sleep, and outside her open window is the little boy Eclipso, eating that lollipop that Yolanda gave him.
Stargirl Season 2 Episode 7 Review
This week's Stargirl is a bit of a slow burn, but there was a lot of character development with Yolanda that needed to finally be addressed. It was hinted at a few times, and episode 7 was able to dive in and explore it. It comes as no surprise that she has decided to leave the JSA, at least for now.
So who will replace her? Perhaps no one as Wildcat, at least not yet, but it seems like the perfect time for Jakeem Thunder to come into the picture and join up with the team. Season 2 of Stargirl is just over halfway through, so it is likely by the end of it Yolanda will be back.
Eclipso is having fun running around town and creating chaos, it is only a matter of time before he continues to grow stronger, and clashes with the JSA again. Hopefully The Shade will be healed enough soon, and will be able to help them in what is sure to be a tough fight.
About DC's Stargirl
DC's STARGIRL follows high school sophomore Courtney Whitmore as she inspires an unlikely group of young heroes to stop the villains of the past. This new drama reimagines Stargirl and the very first superhero team, the Justice Society of America, in an unpredictable series.
The project focuses on the character that started executive producer Geoff Johns' career as a comic book writer when he created her in 1999, lovingly inspired by his late sister, who was killed in a 1996 plane explosion.
Stargirl Season 2 airs on CW every Tuesday, starting on August 10th.
Stream for free the next day on The CW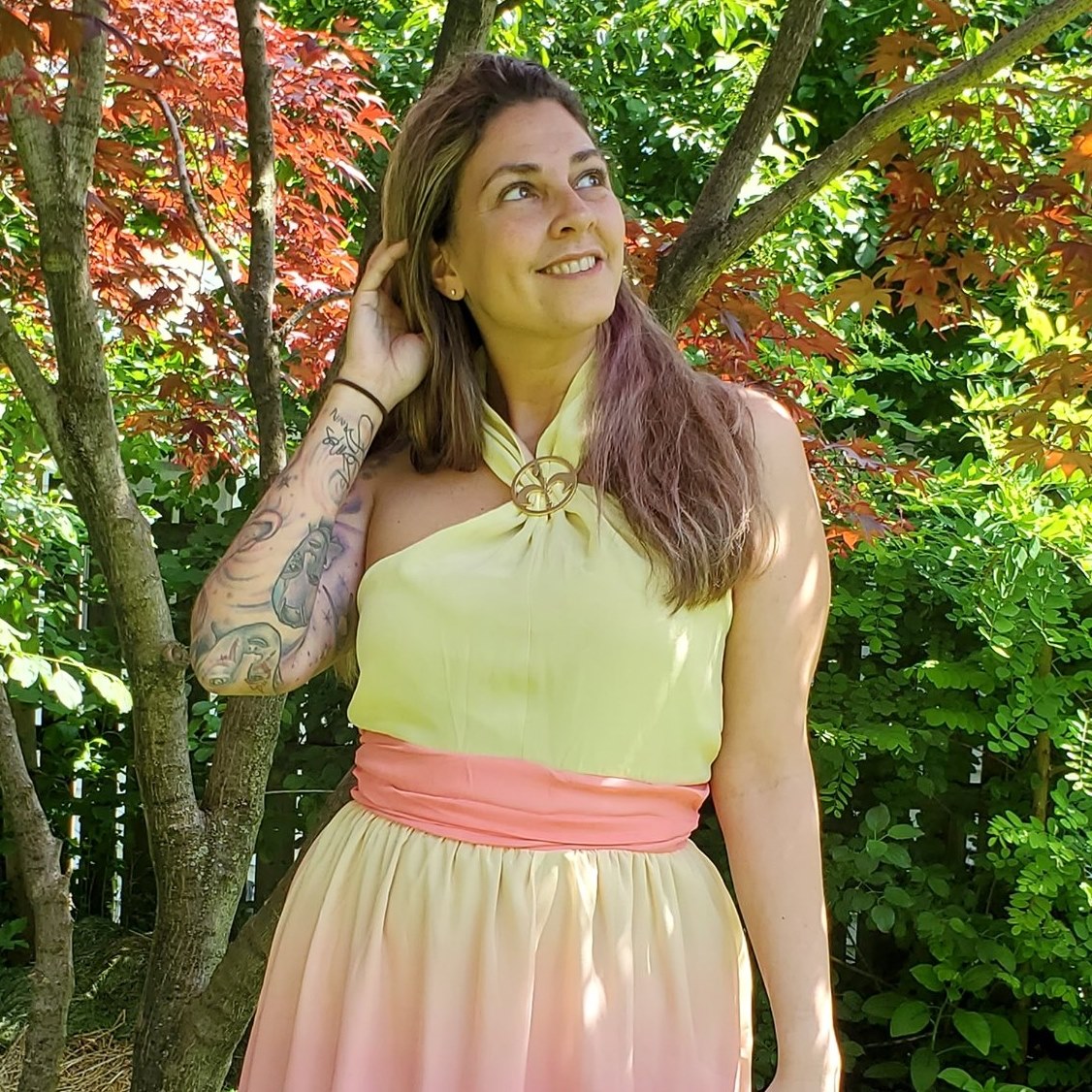 Tessa Smith is a Rotten Tomatoes Tomatometer-approved Film and TV Critic. She is also a Freelance Writer. Tessa has been in the Entertainment writing business for almost ten years and is a member of several Critics Associations including the Hollywood Critics Association and the Greater Western New York Film Critics Association.