Marvel's What If…? plunges the MCU into the multiverse & explores what could have been. Creators say it plays an important role in the MCU.
Marvel's What If…? came about because Executive Producer Brad Winderbaum had a thought, and started texting with Marvel President Kevin Feige about it. They immediately got into a conversation about all the things this show could be, and very early on knew that it needed to be animated because of all the sets and characters they wanted to revisit from the MCU. Animation allows them an infinite scope to do whatever they want to.
While some of these episodes are stand alone, there will be some impact on the Marvel Cinematic Universe, this is the multiverse after all. Winderbaum explains that it is no coincidence this show picks up after Loki, which opened up the multiverse on a major scale, allowing it to erupt in every way possible. Head Writer A.C. Bradley adds in that the multiverse is here, and it is fantastic.
The Multiverse
Director Bryan Andrews jokes that the freedom of the multiverse is like parents handing the keys to the Porsche and they kids taking it out for a ride, hoping they don't crash it.
"In this next saga, the multiverse is going to be crucial." Winderbaum explains. "and What If…? gives us a chance to explore that." He also wants fans to know that this series, without going into great detail and spoilers, as a project and a story that exists in the MCU is as important as any other. "It's woven into that same tapestry and there is a lot of potential there."
"We're telling a story on a giant multiversal canvas, so you never really know who's gonna pop up where and when. It's very much an anthology, but there's always opportunity for fun connections to be made." – Brad Winderbaum
Bradley talks about just how much freedom was given to them in digging through the MCU and finding things they wanted to change. "When it came to creating an episode and figuring out the story of What If…?, the last thing we thought about was the what if. What we all looked for was what's the heart behind the hero? How do we get behind the shield? What's a part of the story we haven't told before?"
She goes on to explain that for her, these characters are iconic. Fans recognize their silhouettes and taglines, and what is most important is how we all connect to them. "It was finding new ways to connect to Peggy Carter, to Thor Odinson, to Doctor Strange. And, luckily, we have The Watcher to be our guide because he, too, is looking for a connection. That's really what drove everything, was character. And then we figured out the what if."
The Watcher Is The Audience
So The Watcher is a guide, of sorts, for the audience. He too is looking for a connection in all of these stories of the multiverse. This iconic character is voiced by the incredibly talented Jeffery Wright, who when asked if he will play The Watcher in live action, simply answers with What If?
His first appearance in Marvel Comics describes him as something like the most dramatic being in all the known universe. He somewhat oversees the multiverses and plays the Rod Sterling type role in this show — kind of narrating, kind of not. Wright explains that fans can relate to this character because they are like him, observing, watching, and taking it all in.
"We who watch are like The Watcher, and in some ways, I think that the passion behind fans' connection to these characters is this level of trust. This level of understanding and of hope that is imbued in them in a way that they may have not found outside of this mythology. Particularly now, in this upturned world where trust is difficult to hold on to and to place in any individual. We can always place our trust in these characters. And the deepness of that connection for fans is a powerful one, and also for The Watcher. They're a big deal for him." – Jeffrey Wright
Winderbaum, in talking about The Watcher, explains that early on in development of the show the team realized there was a character that had a strong relationship with him. She is the driving force behind the series, and that is Captain Carter.
Captain Peggy Carter
There are already rumors flying around that Captain Cater might be appearing in live action — specifically in Doctor Strange: Multiverse of Madness — but we now know that she will at the least, be appearing in more seasons of What If..?
"We realized as we started developing the second season that Captain Carter would be the character we revisit every season." Winderbaum tells us. Captain Carter is the driving force behind the series, and will be revisited often.
How Did Marvel Zombies Come Into The Picture
Marvel Zombies are not technically part of the What If? Marvel Comic Book series, they come from their own storylines. However, they are going to be a part of the Disney+ show What If..? When asked about what made the creators want to include them, Bradley simply answered "the zombies."
She does go on to explain that she brought it up to Kevin Feige as a pie in the sky throwaway, not thinking that it would ever happen. "Brad [Winderbaum] was excited and Kevin kind of surprised us by being like, 'Yeah, no, you're doing Marvel Zombies.'"
Bradley says that the fun part of Marvel Zombies for her was to dive into the initial run from the comics. Probably more than any other of their episodes, they drew mostly from the comics for the inspiration for actual pieces and scenes because it is just so good.
Watch Marvel's What If…? when it debuts on Disney+ August 11th.
About Marvel's What If…?
"What If…?" flips the script on the MCU, reimagining famous events from the films in unexpected ways. Marvel Studios' first animated series focuses on different heroes from the MCU, featuring a voice cast that includes a host of stars who reprise their roles. The series is directed by Bryan Andrews; AC Bradley is head writer.
Marvel's What If…? comes to Disney+ on August 11th.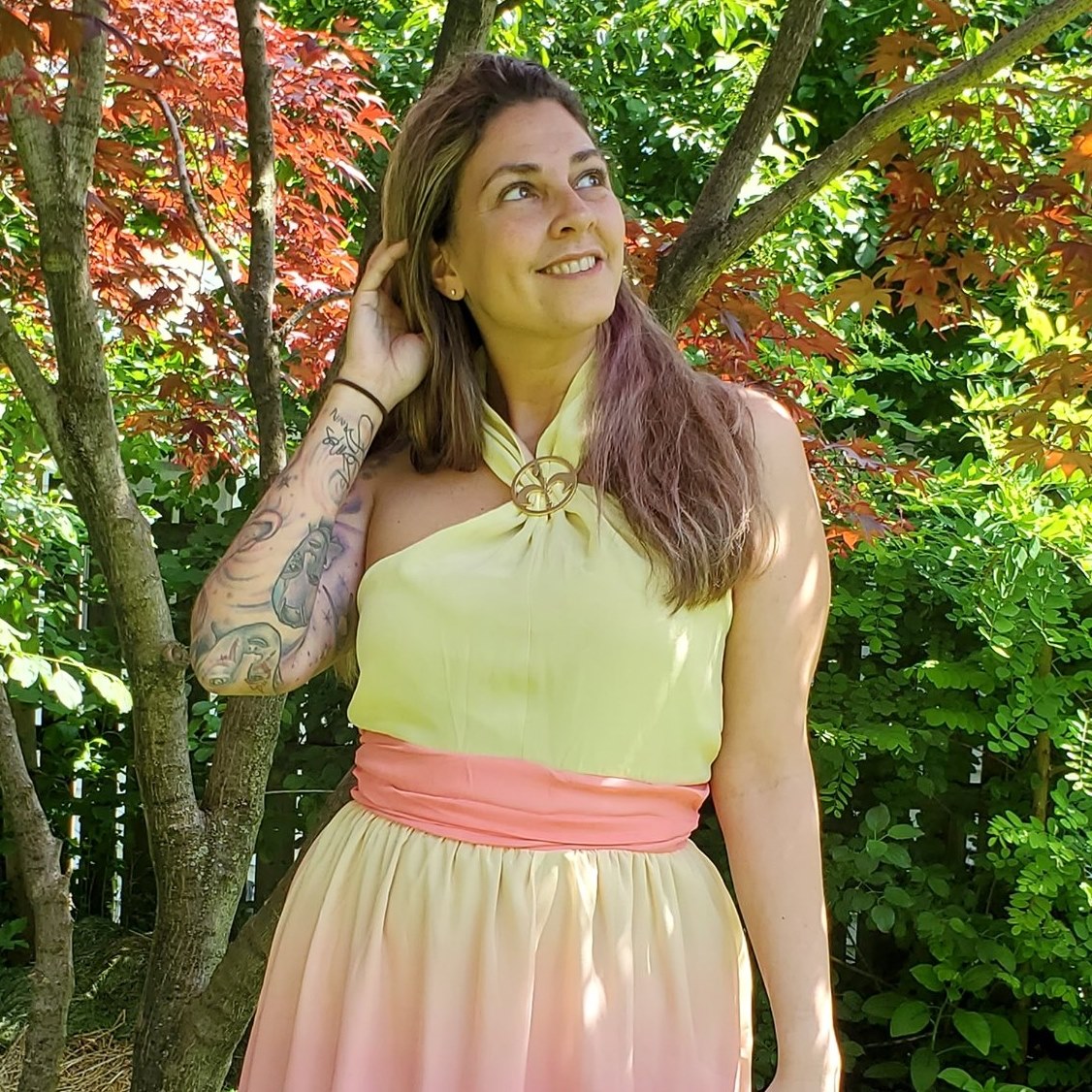 Tessa Smith is a Rotten Tomatoes Tomatometer-approved Film and TV Critic. She is also a Freelance Writer. Tessa has been in the Entertainment writing business for almost ten years and is a member of several Critics Associations including the Hollywood Critics Association and the Greater Western New York Film Critics Association.