Black Widow is finally coming to theaters and in this interview with the cast and creators they talk all about Natasha and the future of the MCU.
Black Widow's release date has been continuously pushed due to the state of the world but the time has finally come for the theatrical and Disney+ release — and in order to celebrate the cast and creators participated in a press conference to discuss the movie. In this interview they talk about Natasha's path, the purpose of the film, and even which super heroes they would like to see their characters appear in another film alongside.
Participating Talent:
Scarlett Johansson 'Natasha Romanoff / Black Widow'
Florence Pugh 'Yelena Belova'
Rachel Weisz 'Melina'
David Harbour 'Alexei Shostakov'
Cate Shortland / Director
Kevin Feige / Producer
When asked how this story came about, Kevin Feige says that there is a lot about Natasha that fans have not seen in the Marvel Cinematic Universe. Not only is her origin story a bit of a mystery, there is a large gap between Civil War and Infinity War where we don't know what she was doing. That time period is the focus of this film. However, there is more that Marvel wanted to give to fans in Black Widow, including the legacy for the future of the MCU.
"There is large part of Natasha's life that we didn't know about — the time between Civil War & Infinity War. We wanted to touch on that and give a hint at the legacy of the future." – Kevin Feige at the #BlackWidow press junket pic.twitter.com/AfcrsklwL7

— Tessa Smith – Mama's Geeky (@MamasGeeky) June 18, 2021
This movie is all about Natasha, and in this moment she finds herself alone for the first time in, well, forever. She started as a victim of the Red Room, then joined SHIELD, and ultimately the Avengers. She doesn't know how to be alone and this film shows her position after Civil War where she is very much alone. Scarlett Johansson mentions that this throws her off her game, and that was a lot of fun to explore.
Nat is known for being very calculated, so to see her like this is rare. The fight scenes in particular show this. When she goes up against Taskmaster — that character can mimic her fighting style, so she can't use her signature movies. Cate Shortland explains that they brought her fighting style down to street level for the majority of the film.
Yelena & Natasha's Relationship
This movie touches deeply on Yelena and Natasha's sisterly relationship, which is apparent right from the start. When asked about why this movie stands out, Florence Pugh says it is a story of two sisters having so much fun together amongst all the pain that they shared. The chemistry between Scarlett and Florence is nearly unmatched in the MCU, and rivals that of Sebastian Stan and Anthony Mackie.
Scarlett Johansson is asked about welcoming in new members to the MCU and she raves about what a great thing it is to be a part of, and how she enjoys seeing doe-eyed and new actors experiencing the camaraderie for the first time. She truly hopes that they will have the same experience that she has had.
The first scene that Johansson and Pugh filmed together put them right into the middle of the action, and that caused them to have to trust each other early on. Luckily it all worked out and they were able to have a lot of fun together moving forward, which is quite clear on screen.
Alexei & Melina
Two other new additions to the MCU that attended this press event are David Harbour as Alexei Shostakov and Rachel Weisz as Melina. They are both a major part of the film, but the Red Guardian in particular steals many of his scenes with his awkward humor. David explains this is all because of the dad jokes his character uses, and it was easy to fall into that role. Throughout the whole interview, he jokes repeatedly about how superior his character is to others — especially when asked about which superhero, or villain, he would like to see his character team up with the MCU.
Once you have watched Black Widow, you will truly understand the Red Guardian's hatred for Captain America. He is pretty much obsessed with the guy to the point where he asks Natasha if he ever asks her about him. Because of this David says he would love to do something with Anthony Mackie, the current bearer of the Captain America mantle. He laughs and says that would be a lot of fun — and many would agree.
"What I like about Melina is that she has absolutely no sense of humor. Like NONE. Which makes her quite funny sometimes." – Rachel Weisz, on her character in #BlackWidow pic.twitter.com/swLrN3Jbq9

— Tessa Smith – Mama's Geeky (@MamasGeeky) June 18, 2021
When asked about being a part of a movie that focuses on incredibly strong women, Rachel says she loves her character, and the fact that she is involved in this film with so many talented actors. She goes on to explain that Melina is a lot of fun to play because she has literally no sense of humor at all, which in turn makes her pretty funny at times.
Channeling Natasha Again
Scarlett Johansson admits that knowing where Natasha's story ends up had an impact on how she played her in this movie. The first time Black Widow was discussed as a real possibility was during the filming of Infinity War, and at that point Natasha's fate was sealed. Because of this, Marvel had to work backwards, getting Natasha to a place where she would mentally be OK with sacrificing herself for the greater good.
That moment in Avengers: Endgame only works if she is in a good place, and is OK with giving up her life in order to save the universe. Black Widow needed to help the character evolve to the point where she is moving forward in her life, and has some resolution about her past.
"We already knew what the endgame was for Natasha. Knowing that, we had to work backwards so that she could get to a place where that was possible. In this film she had to evolve into a place where she was moving forward in her life." – Scarlett Johansson #BlackWidow pic.twitter.com/1LqJuDfOCh

— Tessa Smith – Mama's Geeky (@MamasGeeky) June 18, 2021
Want more? Check out all of our Black Widow coverage.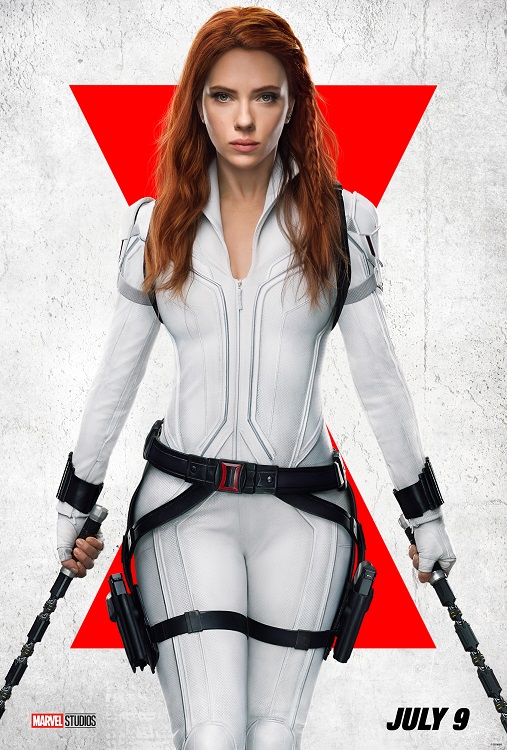 About Black Widow
In Marvel Studios' action-packed spy thriller "Black Widow," Natasha Romanoff aka Black Widow confronts the darker parts of her ledger when a dangerous conspiracy with ties to her past arises. Pursued by a force that will stop at nothing to bring her down, Natasha must deal with her history as a spy and the broken relationships left in her wake long before she became an Avenger.
Scarlett Johansson reprises her role as Natasha/Black Widow, Florence Pugh stars as Yelena, David Harbour portrays Alexei/The Red Guardian, and Rachel Weisz is Melina. Directed by Cate Shortland and produced by Kevin Feige, "Black Widow"—the first film in Phase Four of the Marvel Cinematic Universe— will launch simultaneously in theaters and on Disney+ with Premier Access in most Disney+ markets on July 9, 2021.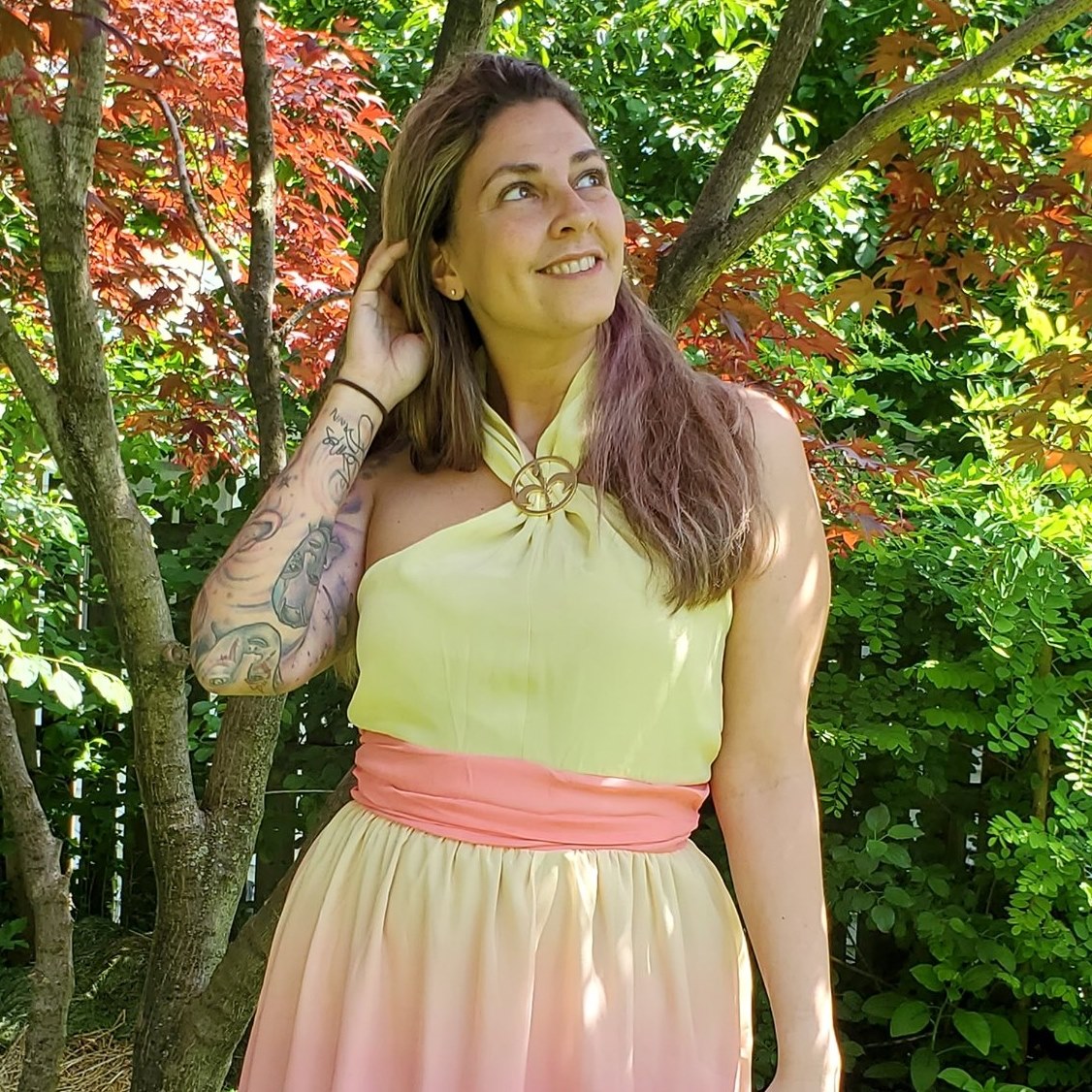 Tessa Smith is a Rotten Tomatoes Tomatometer-approved Film and TV Critic. She is also a Freelance Writer. Tessa has been in the Entertainment writing business for almost ten years and is a member of several Critics Associations including the Critics Choice Association, Hollywood Critics Association, and the Greater Western New York Film Critics Association.