Star Wars: The Bad Batch episode 2, titled Cut and Run, dives a little bit more into the relationship of Omega and Clone Force 99.
Star Wars: The Bad Batch season one kicked off with a 70 minute long episode that brought fans right back into this world that they know and love, and episode two takes more time to dive into this new relationship that the clones have forging with Omega. Sure she is a clone just like them, but she is still a kid, and that is something they start to realize in the latest episode.
Warning: Spoilers For Star Wars: The Bad Batch
Episode 2 "Cut and Run"
One of the best parts of this episode is getting to know Omega and truly understand where she is coming from. She has never seen dirt, and is completely fascinated by it in this episode. Viewers get to see her run around and play with Cut and Sue's children, allowing her to take a few moments and just be a kid.
Of course, nothing is easy for any clone, and she ends up being chased by a monster. After she is safe, Hunter yells at her. This is a typical emotion that a parental figure might feel, allowing their worry to come through as anger, but Cut steps in and consoles Omega, showing Clone Force 99 how to be a father.
Side note, fans of The Clone Wars will recognize Cut, and likely be very excited to see him and catch up on how he has been. He appeared in an episode, and is a likeable characters, so it is nice to get a glimpse at him again. Those who have not seen The Clone Wars will not recognize him, but his role in this episode is still just as powerful.
Something that can be appreciated about this second episode is that they do not completely ignore what happened with Crosshair in the first episode. Cut asks where he is and while they don't take a lot of time to explain it, Hunter gives a quick couple of lines, and they move on.
With the transition from Republic to Empire happening quickly, rules for getting off planet are changing. Cut, Sue, and the kids wish to leave, but do not have the required chain codes to do so. Lucky for them Tech is very handy when it comes to that stuff, and is able to help them out — but not after a bit of an adventure in which Omega shows how useful she is to the team as a whole.
In true parent fashion, Hunter decides he wants to do what is best for Omega — and have her go with Cut and Sue to have a family and the life she deserves. Omega takes this as she has done something wrong, and is being pushed away. It is clear she wants to stay with the Bad Batch, and eventually leaves Cut and Sue before they get on the ship. When she shows back up, Clone Force 99 is happy to welcome her back. Hunter says she will always have a place with them, a truly heartwarming moment.
About Star Wars: The Bad Batch
"Star Wars: The Bad Batch" follows the elite and experimental clones of the Bad Batch (first introduced in "The Clone Wars") as they find their way in a rapidly changing galaxy in the immediate aftermath of the Clone War. Members of Bad Batch – a unique squad of clones who vary genetically from their brothers in the Clone Army – each possess a singular exceptional skill that makes them extraordinarily effective soldiers and a formidable crew.
New episodes of Star Wars: The Bad Batch air Fridays on Disney+.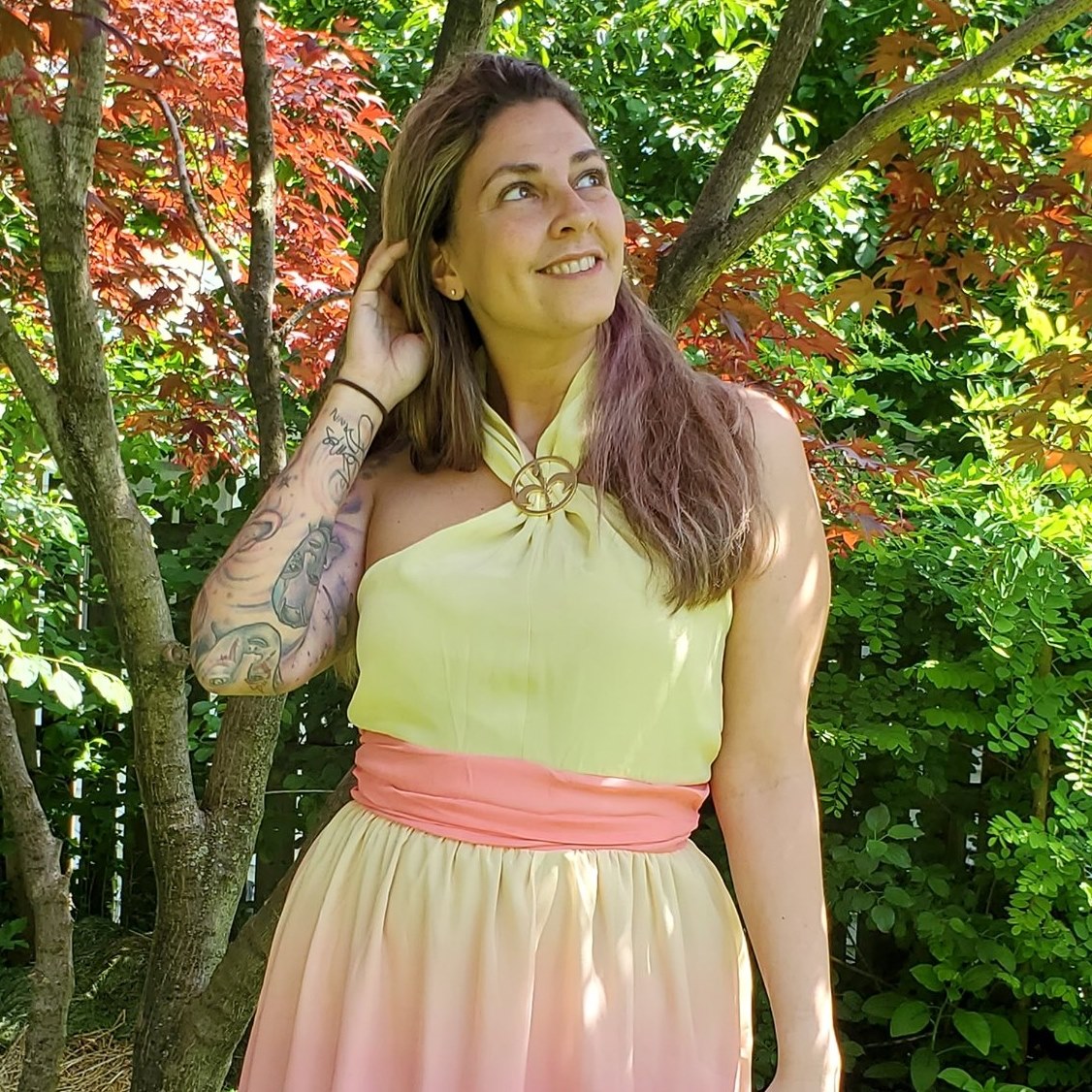 Tessa Smith is a Rotten Tomatoes Tomatometer-approved Film and TV Critic. She is also a Freelance Writer. Tessa has been in the Entertainment writing business for almost ten years and is a member of several Critics Associations including the Hollywood Critics Association and the Greater Western New York Film Critics Association.