Rugrats is back with an all new animated series streaming exclusively on Paramount+, starring many of the same voice actors.
Nineties kids rejoice — Rugrats is back with an ALL NEW animated series streaming exclusively on Paramount+, starring many of the same voice actors, but also welcoming in some new ones. Fans of the original series will be thrilled, as the style of the show is very similar.
The main difference is of course, the babies are now in 3D! They are smoother, crisper, and brighter — but their personalities are very much the same. Another difference is that the Rugrats have moved forward in time. They are now in our century and Angelica loves to play with Grandpa's phone (which has a dating app on it) and Didi is a Blogger/Vlogger who loves to live stream.
This jump forward allows fans of the original, who are a bit older now as the Rugrats have just celebrated their 30th Anniversary, and once again connect with the characters on screen. Don't worry though, Angelica is still a bossy little girl who carries around her Cynthia doll, Chuckie is still a scaredy-cat, Tommy is still a brave leader, Lil is still up for anything, and Phil is still a jokester. The Pickles family still has Spike the dog, as well. Of course, the classic introduction is still exactly the same — if run side by side the only difference is the updated animation.
This show is still for young kids, but it does a decent job of giving adults something to enjoy as well, especially when the nostalgia sets in. While there are some differences, it still feels like these are some old friends back on the screen, going on wild adventures.
The first two episodes combine to tell one epic story, that is the perfect welcome back for the series. This story arc allows viewers to jump right back into the world of the Rugrats, but also get to know the changes that have been made. The biggest one being the time jump, and the changes that come along with it. Grandpa Lou is now a hippie, and it appears that Stu and Didi live with him, instead of the other way around. He still isn't the best at watching the babies though, which proves there is a lot more adventures on the way!
Rugrats Cast Interview
In order to celebrate the release of the brand new Rugrats on Paramount+, there was a press day with the voice cast, including newcomers and of course, returning actors as well.
Participating Talent:
E.G. Daily (Tommy Pickles)
Cheryl Chase (Angelica Pickles)
Cree Summer (Susie Carmichael)
Kath Soucie (Phil and Lil DeVille)
Nancy Cartwright (Chuckie Finster)
Ashley Rae Spillers (Didi Pickles)
Tommy Dewey (Stu Pickles)
When asked about getting the call to come back and reprise their roles, it is safe to say that they were very excited!
"The bands back together. We were excited. This is a show that has become iconic for us as actors, and we love hanging out on purpose. It was a gift when I got the call." – Cree Summer
"And what better gift could we have than to get to do something and enjoy it ourselves. To get to experience this again, personally speaking, with my son and his wife and my granddaughter. It's this multigenerational show that has become iconic, and just keeps giving and giving and giving. And changing and evolving with the culture which is what I think is the coolest thing about it right now." – Nancy Cartwright
"One of the things I love about this show and why I was so excited it was coming back is that it's a true collaboration. I feel like when I'm working with our director Charlie, he wants to know what's my input, how I want to do it. If I come up with adlibs, they're welcome. Everybody gets to put in their own two cents worth to make this thing together. That's a lovely thing for any artist to be able to live in and experience." – Kath Soucie
"It's mind-blowing. I really feel that the kids of today are gonna embrace it, and the parents of the kids are gonna embrace it. It's gonna be really fun to see their reactions because we've been living with this for three years, making this cartoon and now the world is going to see it. It's gonna be a big huge baby love fest." – Cheryl Chase
"Every family member got to enjoy Rugrats. I'm a mom too and I had to watch a lot of bad shows with my kids. It just feels like an incredible opportunity to recreate something that as I like to say is like going to a family meeting that everybody loves each other." – E.G. Daily
The voices of the adults are new to the series, and are following in some pretty big footsteps. So when asked about how they felt about that, they had some great things to say.
"It's incredible. To get that call, the first thing is pure ecstasy and the second feeling is oh man, I'm gonna screw this up." – Tommy Dewey
"It's utter joy, really, being a part of it. Same feeling. I can't believe I am there – it's like thank you so much. I will not be the one to screw it up. It's so wonderful you don't want to mess with it." – Ashley Rae Spillers
About the All New Rugrats
A reimagining of the classic '90s hit, the brand-new RUGRATS series features rich and colorful CG-animation and follows the babies—Tommy, Chuckie, Angelica, Susie, and Phil and Lil—as they explore the world and beyond from their pint-sized and wildly imaginative point-of-view.
Produced by Nickelodeon Animation Studio, the all-new RUGRATS is based on the series created by Arlene Klasky, Gabor Csupo and Paul Germain.
The original "Rugrats" series launched in August of 1991 and instantly became a groundbreaking phenomenon, spawning consumer products and three hit theatrical releases, and cementing its place in pop culture history through its iconic characters, storytelling and unique visual style. "Rugrats" was in production for nine seasons over the course of 13 years. The series earned four Daytime Emmy Awards, six Kids' Choice Awards and its own star on the Hollywood Walk of Fame.
Premiers Thursday, May 27 on Paramount+!

Rugrats: The Complete Series on DVD
Giant fan of the original series? Fans can now own the entire complete series of the original Rugrats on DVD! It's time to celebrate 30 years of adventures, fun, and laughs with the Rugrats with Rugrats: The Complete Series from Paramount Home Entertainment and Nickelodeon Home Entertainment.
For the first time, fans will be able to enjoy all nine seasons from the Emmy Award-winning show in one giant, 26-disc collection. Rugrats follows the secret life of babies Tommy, Chuckie, Phil, Lil, Kimi, and Dil, plus toddlers Angelica and Susie, as they embark on misguided adventures (in reality and their vivid imaginations) right under the noses of their unsuspecting parents and grandparents.
Featuring the voice talents of E. G. Daily (The Powerpuff Girls) as Tommy, Tara Strong (The Fairly Odd Parents) as Dil, Nancy Cartwright (The Simpsons) as Chuckie, Kath Soucie (Danny Phantom) as Phil and Lil, Cree Summer (Robot Chicken) as Susie, Cheryl Chase (All Grown Up!) as Angelica, and more, this collection is perfect for both "growed up" long-time fans and today's generation of kids to enjoy!
ABOUT: This must be your ducky day! The whole world is a big adventure waitin' to be 'splored with all 9 seasons of Rugrats, the classic Nickelodeon TV show, in a 26-disc complete series collection! Tommy, Chuckie, Angelica, Phil & Lil and Susie find themselves in a slew of adventures — both real and imaginary. Baldly go where no baby's every gone before as the Rugrats turn the ordinary into the extraordinary every day!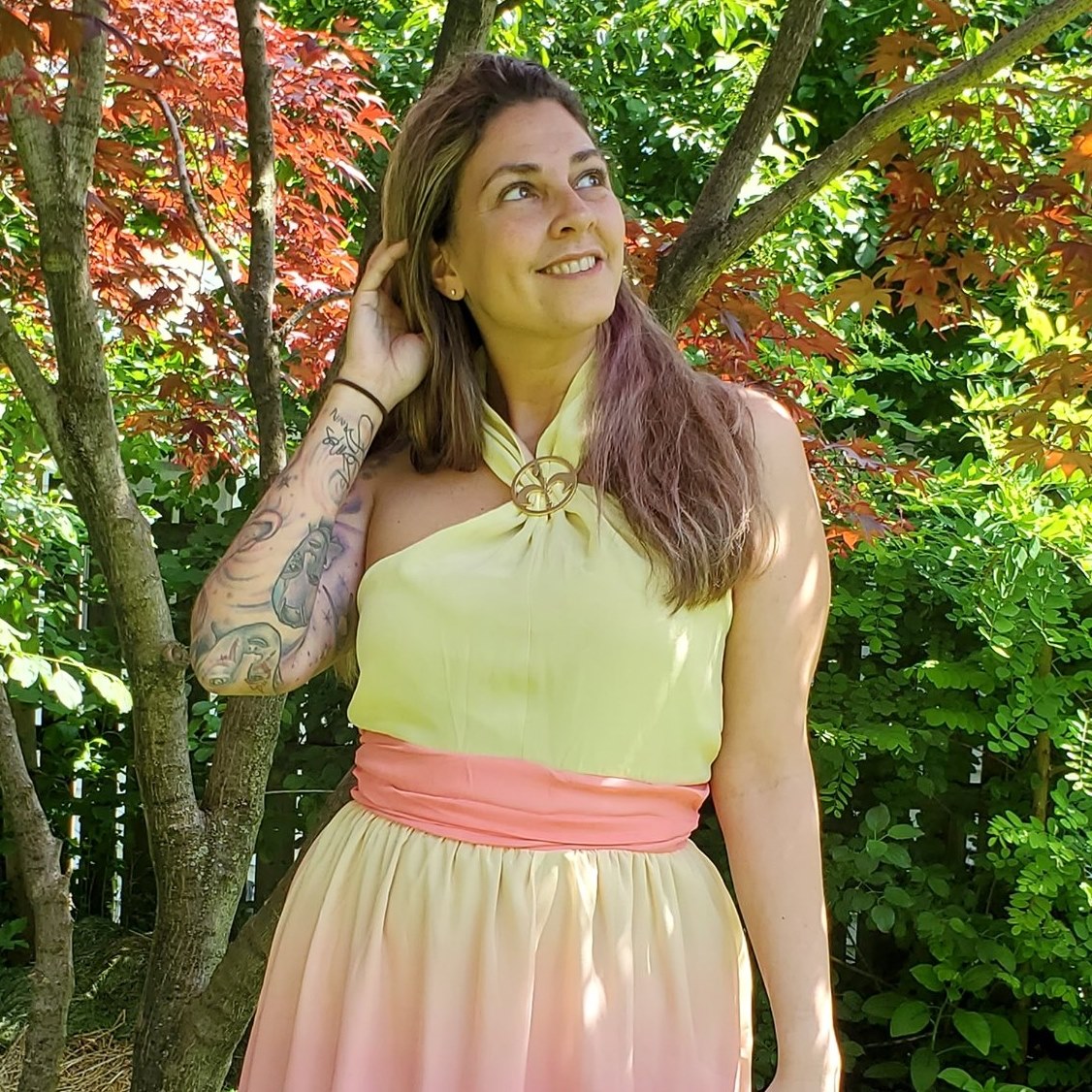 Tessa Smith is a Rotten Tomatoes Tomatometer-approved Film and TV Critic. She is also a Freelance Writer. Tessa has been in the Entertainment writing business for almost ten years and is a member of several Critics Associations including the Critics Choice Association, Hollywood Critics Association, and the Greater Western New York Film Critics Association.