The popular Apple TV+'s Dickinson perfectly combines the contemporary and period pieces — in this interview the artisans talk about that.
Probably the thing that works best about Dickinson is that it is so perfectly a happy medium between contemporary style and period pieces when it comes to, well, everything! The clothing, the hair, the makeup, the set pieces, and of course, the music. In a recent interview with the artisans behind Dickinson, they talked about discovering the combination between these two things, and how difficult it could be at times.
Participating Talent
James Calleri (Casting Director)
Martin Czembor (Re-Recording Mixer)
Billy Henry (Editor)
Ian Hultquist + Drum & Lace (Composers)
Suzy Mazzarese-Allison (Hair Dept Head)
Jennifer Moeller (Costume Designer)
Tim Orr (Cinematographer)
Neil Patel (Production Designer)
Luciano Vignola (Supervising Sound Editor)
DeVoe Yates (Music Supervisor)
Ande Yung (Makeup Dept Head)
The Musical Score
Ian Hultquist and Drum & Lace explained that the idea from the very beginning when they were brought on as the composers was for the music to be a juxtaposition of having a contemporary sound with a period looking show. Ian went on to say that the hardest pat about that is how to implement it.
"At one point someone was suggesting having classical instruments playing hip hip, or some people were saying it should be an all rap score, and the trick for us was finding the fine medium. We ended up with an electric pop sounding with a little bit of hip hop influence here and there." – Ian Hultiquist
Drum & Lace continued, saying a lot of it was derived from the work that DeVoe Yates, the music supervisor, had already done. Knowing the choices that DeVoe and the showrunner had decided upon, informed the sound they were creating, and what boundaries they wanted to work sonically. She also said they were given a lot of room to experiment, which was really fun.
"We wanted to create something that sounded contemporary and fresh, but also had nods to bigger artists or something that sounded familiar, but also different." – Drum & Lace
Ian Hultquist said it perfectly when he said that ultimately they tried to make their score fit in between the songs without feeling like it they had departed too much, so that they could stay in that same world and vibe for the whole season.
The Costumes
Something that many people do not realize about Dickinson is that the majority of the clothing is actually made by the costume department, especially for the principals. Jennifer Moeller, the Costume Designer, explained that finding materials like fabric, trims, buttons that appropriate to the period is a real challenge. They go all over the world to find that stuff. She often pairs stuff with little bits of antique trim or even real buttons from the period.
"Those things survive and can be used, and add a real authenticity to the clothes. Fabrics, we have to find contemporary fabrics that have that sort of period feel. That's where I can find that happy medium. For example Sue's gold dress, that is a French lame with real metal threads and that would not necessarily have been something that was available in the period but it sat well and felt right so we just went for it." – Jennifer Moeller
The Hair & Makeup
As with all of the other components of the show, Ande Yung, the Makeup Department Head, says the biggest challenge was, at the beginning, the find what that balance is between those worlds and figuring out how much contemporary mixed with how much period, and making sure that it all worked cohesively.
"In the beginning no one was one hundred percent sure what the final outcome was going to be. Even within the other seasons, like season two, it still evolves and moves in different directions. It is just basically working with the input we get from the showrunner and all the other departments to make sure it is cohesive and works together." – Ande Yung
Suzy Mazzarese-Allison, the Hair Department Head, says that when doing hair for Dickinson, they always start with the period because it is that century. Then for each individual actor she softens things up a little bit to give it a bit more of a contemporary feeling. However, for the most part, they stick with period styles, and then soften it up just a tad depending on the character.
"Lots of buns, and then in episode two we did Sue's hair up much more fancy because of her character change. The men we kept pretty period as well, but a little bit hip with the side part. Lots of curling irons we use to make the flip happen. The longer hair is definitely part of the period." – Suzy Mazzarese-Allison
She is thankful that her and Ande work so well together. She says they both bring their own ideas, and then they tweak together, before ultimately presenting it to the actor. They always make sure that the actor is comfortable because at the end of the day they are all collaborators and very in touch with each other.
About Dickinson
Budding writer Emily Dickinson uses her outsider's perspective to explore the constraints of society, gender and family in the 19th century.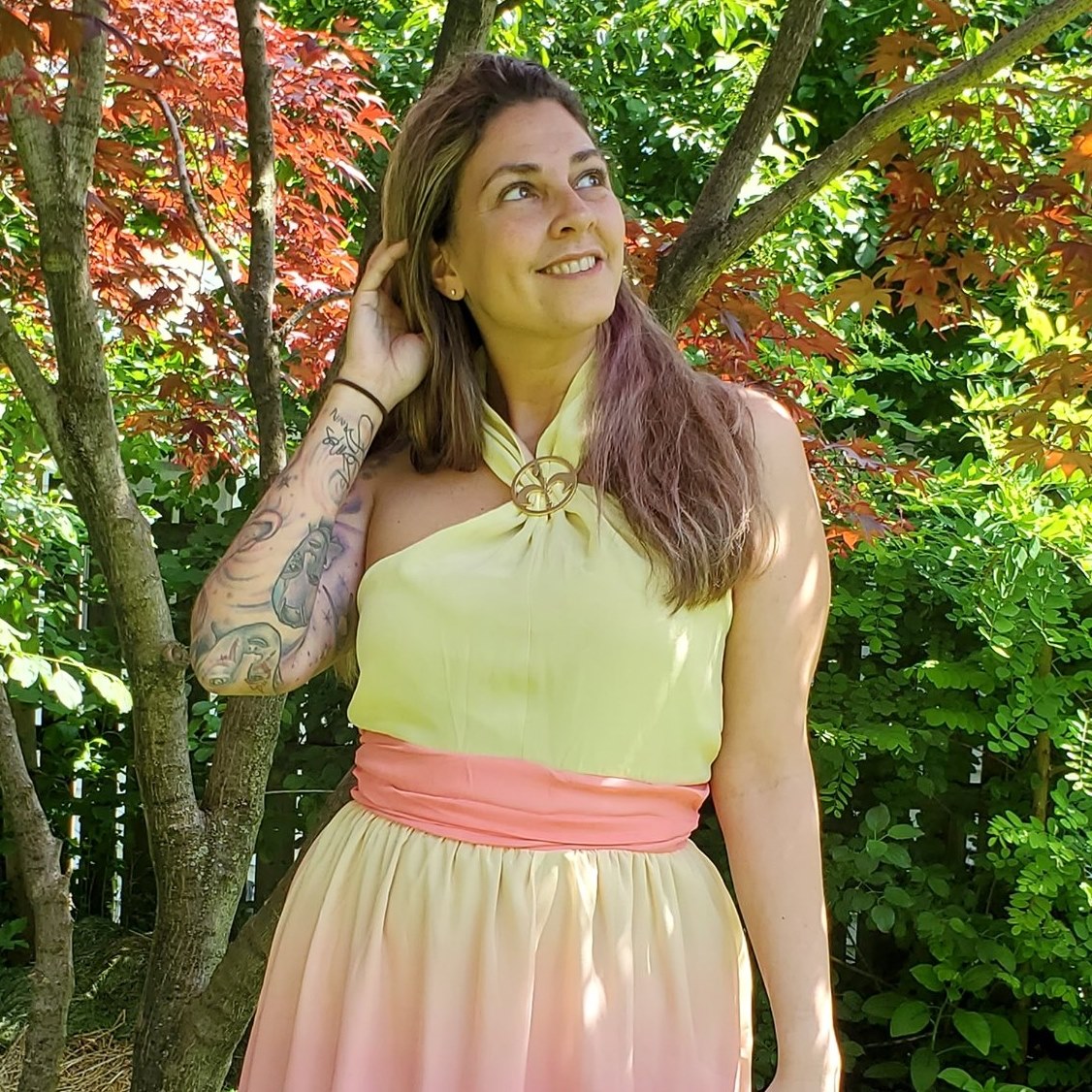 Tessa Smith is a Rotten Tomatoes Tomatometer-approved Film and TV Critic. She is also a Freelance Writer. Tessa has been in the Entertainment writing business for almost ten years and is a member of several Critics Associations including the Hollywood Critics Association and the Greater Western New York Film Critics Association.