We recently decided to visit The Strong National Museum of Play in Rochester, NY and were very pleased with their new safety precautions. Let me break them down for you.
Museums are allowed to reopen in New York now, but is that such a good idea? Well, we recently had to drive to Rochester, which is about a one and a half hour drive for us, to pick something up. We wanted to make the trip worth it and after thinking long and hard about it, we decided to check out The Strong National Museum of Play. It is one of our favorite local places to visit, mostly because of all the educational opportunities that help prevent summer learning loss.
Now if you know me, you know I am all about safety during these uncertain times. My whole family wears masks whenever we leave the house, and we social distance everywhere we go. We haven't even been hugging family members that don't live with us. So going out in public right now is not something we take lightly. At all.
We purchased our tickets online, and opted to add the Butterfly Garden, which we always do. When ordering online guests select a time frame to enter the Museum – either 9am to 12pm or 1pm to 4pm. The museum closes down from 12pm to 1pm for a deep cleaning and sanitizing. Fridays and Saturdays they have a third time frame — 5pm to 8pm, with a second break to sanitize from 4pm to 5pm.
I have to admit my family and I felt very safe inside The Strong Museum from the very beginning. They were taking many precautions, which I will list in detail below. We only saw a couple people who would pull their masks down under their nose, and on one occasion onto their chin. However, these were all people from the same family — and we avoided them after noticing them not following rules.
At one point my husband's mask fell below his nose and before he had the chance to pull it up, a staff member asked him to. So they were paying attention and talking with guests who were not wearing masks properly. This really made me happy, and made us feel extra safe.

Many Safety Precautions Taken At The Strong Museum
When we first arrived there was a small line to get in. We knew this was because we got there right at 1pm, when the museum was opening up for the second group of the day. However, there are markings on the walkway outside to make sure all parties stay 6 feet apart. A staff member is at the door to remind everyone as they enter that masks covering both nose and mouth are required at all times.
None of the restaurants are open to ensure that masks would be on the entire time someone was inside the museum. They are required for all guests ages 2 and up — as long as they can medically handle it.
Throughout the museum there are multiple hand sanitizer stations. Mostly at the entrance and exit of each exhibit, but also spread randomly throughout the exhibits. There are also signs to stay 6 feet away from guests not in your party placed throughout the museum. I was worried at first that my kids would be tempted to play with other kids like they normally do here, but they were fine. In fact, most children stuck close by their families and did not even attempt to play with other children. Sad, but necessary right now.
A lot of the play items have been removed from the exhibits. For example, the play money and dress up clothing in the stores are not out for kids to use. However there are a handful of play food items and baby dolls in some areas. There are signs stating that once you finish playing with an item, you need to place it in one of the many bins to be sanitized. I observed every child doing this without question. And that made me very happy.
We also saw staff constantly checking the bins and thoroughly cleaning items inside before placing them back on the shelves. Staff is also walking around and cleaning any interactive exhibits as soon as a party leaves it, and before another touches it. This might mean you have to wait a few moments for something, but it was not a big deal at all.
Each exhibit area has a sign at the entrance stating how many people are allowed in at a time, depending on how large the area is. This is enforced by staff members at each exhibit and was never an issue.
In the bathrooms, every other stall and every other sink are blocked off to ensure social distancing. There are also signs that state your mask is still required to be worn inside the bathroom. When entering the Butterfly Garden, only one party is allowed in the entrance and exit room at a time.
The Wegmans section is still open, which surprised me at first. However it was done very well. Everyone is required to hand sanitize before entering. They take a cart and shop for their five items, per normal. If they touch an item it must go in their cart, they cannot put it back on the shelf. Once they are ready to check out, they do so at the cash registers, which are sanitized after each use. Instead of placing the items back on the shelves themselves, they put them in bins for sanitizing. They also hand the carts to a staff member to be sanitized.
The stairs leading to the Toy Hall of Fame are split down the middle so that guests will enter up one side, and go down another. This way they will not be passing close by each other. Many of the touching exhibits up there were temporarily closed, which was smart I think.
The gift shop has arrows on the floor telling you which way to go down each aisle. Guests are also required to enter through one door and exit through another.
Personally, I love the added touch of adding masks to every statue throughout the entire museum. It not only is fun to see, but it normalizes masks for the guests that are visiting.
Did We Feel Safe Thanks To The Strong Safety Precautions?
Overall, we felt extremely safe during our visit thanks to the safety precautions that The Strong National Museum of Play is taking. The only thing I would have liked to see that I didn't is a temperature check upon entering the museum. Will we go back during all this? Maybe. The only thing stopping us from doing so is how far away it is.
Would I recommend The Strong National Museum Of Play as something for families to do to get out of the house for a few hours? Absolutely!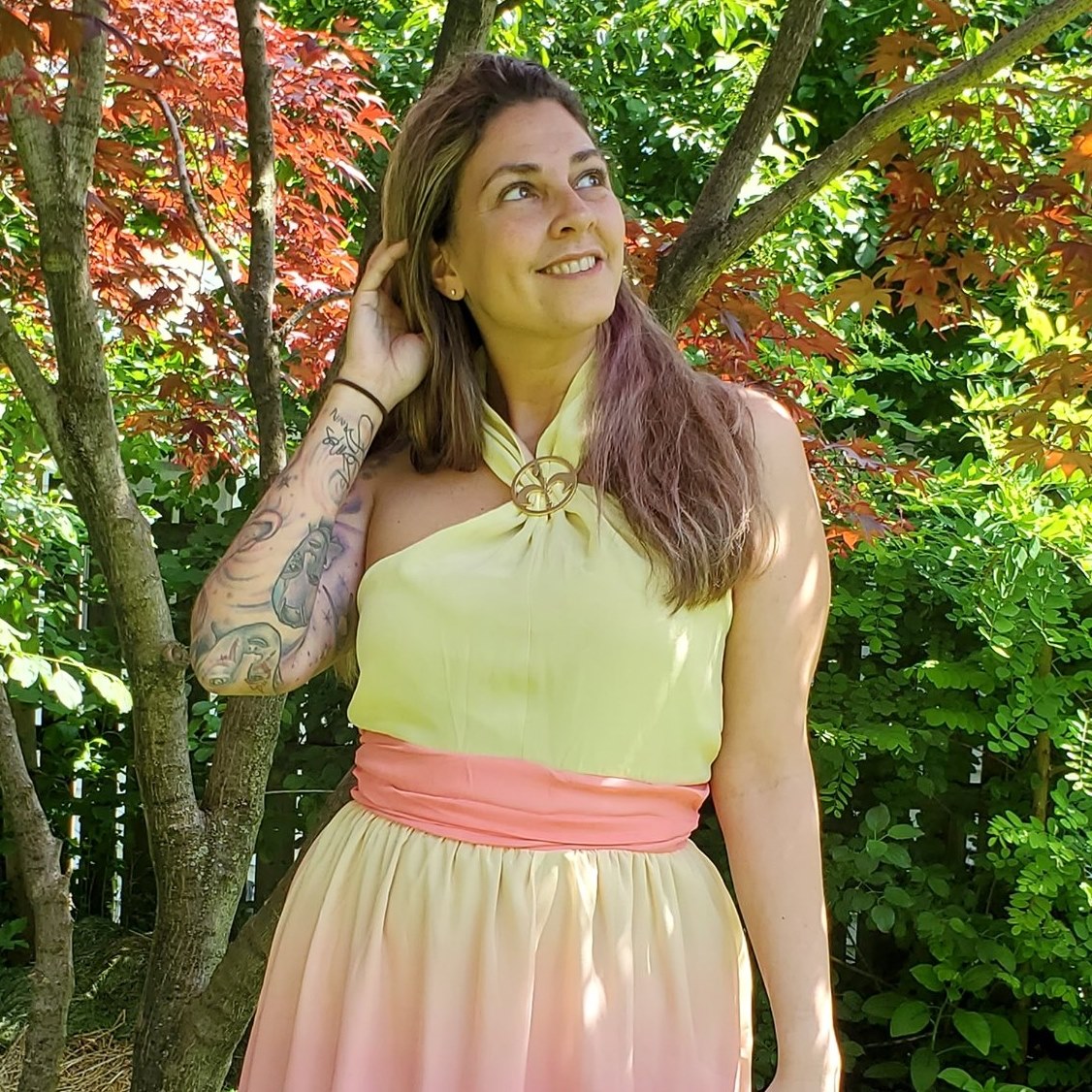 Tessa Smith is a Rotten Tomatoes Tomatometer-approved Film and TV Critic. She is also a Freelance Writer. Tessa has been in the Entertainment writing business for almost ten years and is a member of several Critics Associations including the Critics Choice Association, Hollywood Critics Association, and the Greater Western New York Film Critics Association.