Mulch Diggums is played by Josh Gad is Disney's Artemis Fowl — and that helped inspire us to make this easy and delicious dirt cup dessert recipe!
If you are not familiar with the Artemis fowl book series, first of all, I feel sorry for you. But secondly, don't worry because I have you covered with my article everything you need to know about Artemis Fowl. In the Aretmis Fowl movie that is coming to Disney+, Josh Gad plays one of my favorite characters — Mulch Diggums!
While recently re-reading the book series for the fifth time, I came up with a great idea! Why not incorporate one of my favorite characters, with one of my favorite desserts?! These Mulch Diggums inspired dirt cups will make the perfect treat to enjoy with your family while you watch Artemis Fowl! I am pretty sure Josh is going to crush this role, and I for one, cannot wait to see it!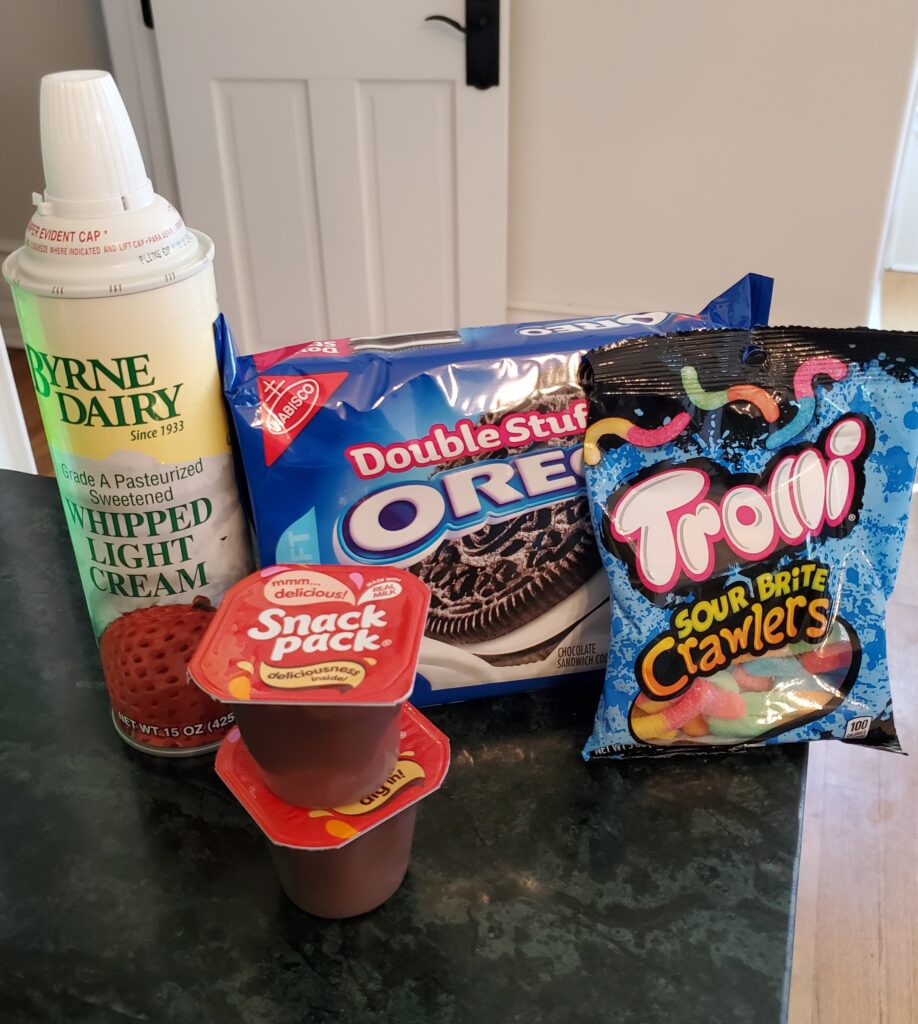 Mulch Diggums Dirt Cup Recipe Ingredients
You have probably already had a dirt cup in your life. And if you haven't, you sure are missing out! Everyone makes them differently, but these are the ingredients we chose for our Mulch Diggums inspired ones. Why? Well he eats dirt to dig his way through, and is usually covered in the stuff. So we needed to make this dirt cup EXTRA "dirty".
chocolate pudding cups
whipped cream
gummy worms (we prefer sour worms)
Oreos
Mulch Diggums Dirt Cup Recipe Directions
Now just how do you make these dirt cups? I promise you they are SUPER easy! The first thing you do is open your pudding cup. Sure, you can spoon out the pudding into a bowl or cup, but why waste dishes? It is just as easy to leave it in the container it comes in.
Cover the top of the pudding in whipped cream.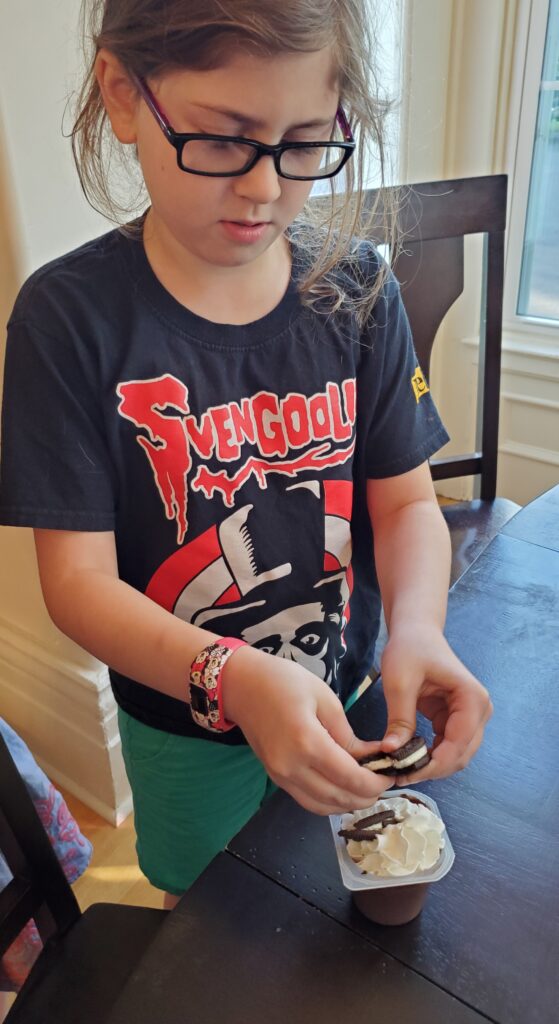 Then crumble up an Oreo or two, leaving big chunks, and put it on top.
Now place four to six gummy worms in the "dirt".
You are done! Now enjoy your cup full of dirt and worms, just as Mulch would!
About Artemis Fowl
Artemis Fowl is a 12-year-old genius and descendant of a long line of criminal masterminds. He soon finds himself in an epic battle against a race of powerful underground fairies who may be behind his father's disappearance.
Artemis Fowl is coming exclusively to Disney+ on June 12th!