DC's Stargirl episode three dives into the heartbreaking past of one villain. It also propels Stargirl toward creating her own Justice Society of America.
Just when you think a series cannot get any better, DC's Stargirl episode three proves you wrong. This episode really set the rest of the season up as it propels Courtney (Stargirl) to start building her own Justice Society of America. She has learned how important allies are in her line of work and while it is obvious from the poster who joins her team, I am still looking forward to the recruiting process.
Something tragic happens that makes her realize she might need more help, and how important it is to have someone watching your back. I won't give it away, but it is truly tragic, isn't it always that way in a hero's origin story?
My favorite part about this? Courtney doesn't have the approval of Pat in looking for others. Which should make for an interesting next episode or two. Will he end up being OK with it when she lets others in on their secret? I assume so.. but I can imagine him being disappointed at first.
A Villain's Heartbreaking Past
If you know me, you know I am a villains girl. I don't know why, but I really love a good a villain. In DC's Stargirl episode three, we dive into the heartbreaking past of one of the villains, Icicle. Yes, he was already a villain at this point, but we learn why he might be pushing so hard to continue to be evil.
But no matter what he went through, I was completely shocked with what he did in this episode. No spoilers, don't worry, but once you watch it, you will know what I am talking about. It took me totally by surprise. And at the same time, I respected him so much more — as a villain of course. That was a bold move. And I love that he did it.
Powers Are Passed Down
Something that has become very obvious in DC's Stargirl is that super powers are passed down from child to child. Every villain's offspring seems to be coming into their own and developing powers. This has me wondering when Brainwave's son will get powers, and will he use them to avenge his father?
It also has me fully on board with the fact that Stargirl is Starman's daughter. I assume he is at least one of the heroes that died that night, but it would make so much sense if he is who she thinks he is. Especially s since the cosmic staff only ever worked for him, and clearly it senses something in her.
I cannot wait to see where this season takes us! No matter where it is, I am pretty sure it is going to be a fun ride, with lots of character developments. Fingers crossed this series goes on for multiple seasons!
DC's Stargirl Episode Three: Icicle
After a dangerous run-in with a member of the Injustice Society of America, Pat warns Courtney to back down from her attempts to go after them. But when she encounters what she believes to be a message from one of them, she urges Pat to help her. Meanwhile, Barbara makes strides at work, which impresses her new boss Jordan Mahkent (series star NEIL JACKSON).
Have you read my DC's Stargirl reviews for the other episodes?
About DC's Stargirl
DC's STARGIRL follows high school sophomore Courtney Whitmore as she inspires an unlikely group of young heroes to stop the villains of the past. This new drama reimagines Stargirl and the very first superhero team, the Justice Society of America, in an unpredictable series.
The project focuses on the character that started executive producer Geoff Johns' career as a comic book writer when he created her in 1999, lovingly inspired by his late sister, who was killed in a 1996 plane explosion.
Watch Stargirl on DC Universe on Mondays and on the CW on Tuesdays!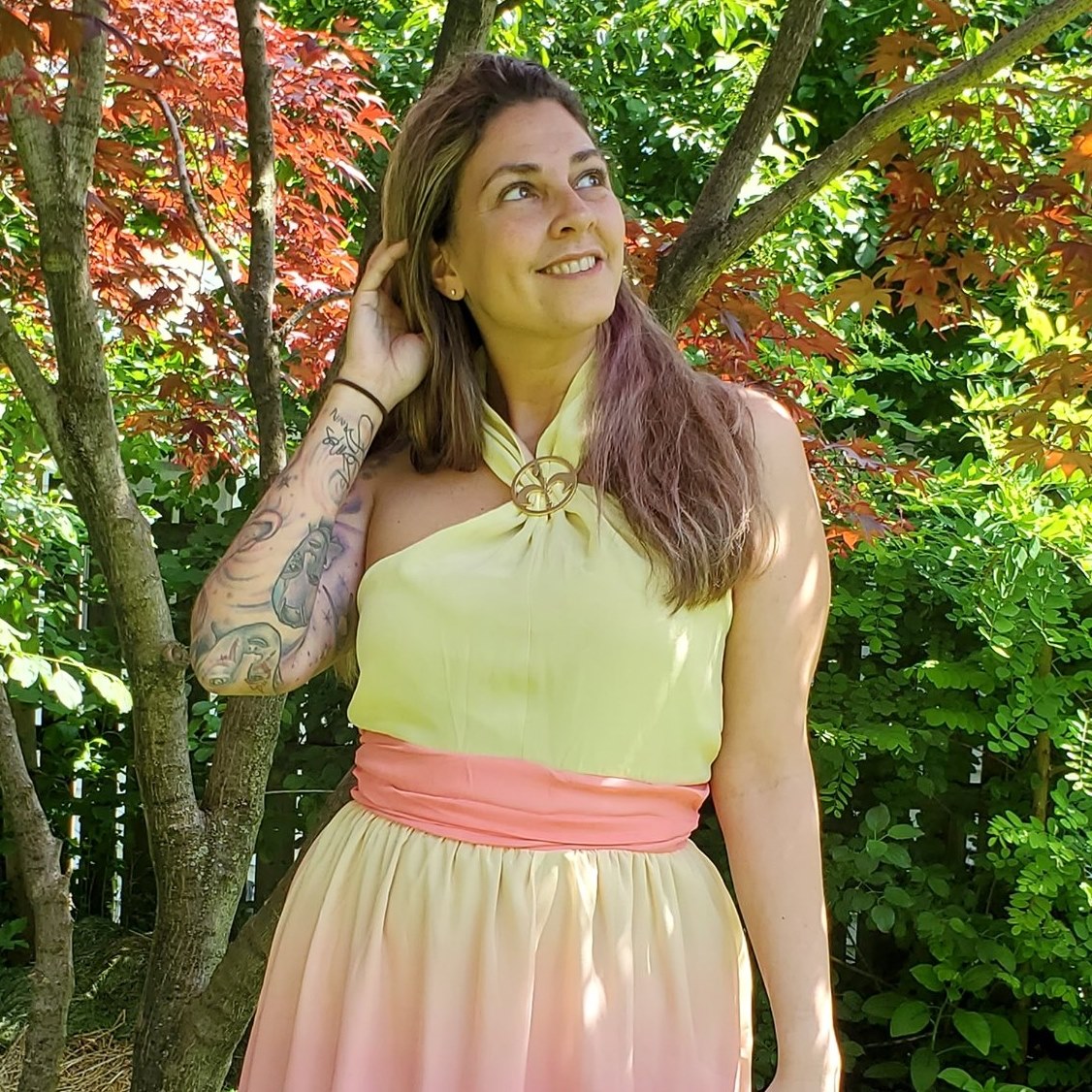 Tessa Smith is a Rotten Tomatoes Tomatometer-approved Film and TV Critic. She is also a Freelance Writer. Tessa has been in the Entertainment writing business for almost ten years and is a member of several Critics Associations including the Hollywood Critics Association and the Greater Western New York Film Critics Association.