Space Force has an absolutely hilarious cast that brings you one liner after one liner. Amidst all the comedy, there is actually a real plot. And a good one at that.
When I first heard about Space Force, I knew it would be something my husband and I would want to watch. Both of us love The Office, and the fact that this is created by Steve Carell and Greg Daniels had us more than excited. Netflix has kept us fully entertained during these crazy times of being home a lot. I just had a feeling this show would become a favorite… and it did.
A Comedy That Will Have You Rolling
Honestly, I was nervous that Space Force would start off slow and painful. A lot of comedies have that issue with the first few episodes. But not Space Force. From the very first episode, I was cracking up on the couch. As the show went on, there were moments where I laughed until I had tears in my eyes. Moments where I couldn't catch my breathe.
I would be lying if I said I didn't back up a part in every episode to watch again. And guess what? The jokes hold up. Ben Schwartz plays F. Tony Scarapidicci and the words that come out of his mouth are hilarious. It makes me wonder how much of it was improv and how much was script, knowing that he is a king of improv comedy. His delivery is just fantastic.
One of my favorite lines in the entire series from his character is about scientists and The Muppets — just wait for it. Come to think of it, most of my favorite lines come out of Ben's mouth. He steals the show alongside John Malcovich.
The Chemistry Between The Cast
The chemistry between the characters of General Naird (Steve Carell) and Dr. Mallory (John Malcovich) is spot on. I never know if they are friends, enemies, or a combination of the two. One of my favorite scenes is the hearing in episode three — and full on conversation about panties before they step in the room. Look out for that one. And get ready to die laughing!
Oh, and every single time the Armed Forces 4-Star Generals meet, you are sure to be giggling in your seat. It is comprised of greats like Jane Lynch and Patrick Warburton and the dry humor is basically a masterpiece. Trust me. Whenever they showed the room, I knew it was about to be a hilarious scene.
I have to mention others like Tawny Newsome, Fred Willard (RIP), and Jimmy O. Yang. Each of them bring their own elements to the show. You know you have a good show on your hands when the supporting characters make you laugh just as hard as the main characters. In fact, Steve Carell almost plays the straight man in this one — almost.
A Good Story Behind The Comedy
Admist all the laughing and the comedy, Space Force actually has a plot. It tells a story — a good one. I found myself looking forward to the next episode because I wanted to know what was going to happen with the characters. I want to keep this spoiler free but I was eagerly awaiting how certain problems would be solved — and what would come of certain characters.
Space Force is about the new military division, Space Force. And yes, this actually exists in real life, which you probably know. While the show is mostly fiction, it makes fun of a lot of real life events — and people like POTUS. So be ready for that. (I promise you — it is HILARIOUS when it is done). Honestly, some big fans of his might get offended, but try not to, because when they go off about one of his tweets or silly ideas, you can't help but chuckle.
Overall Thoughts
Space Force is sort of like The Office in space, sure. But it is also so much more than that. This hilarious cast comes at you with one liner after one liner that will have you rolling! At the same time, there is a story going on that will have you glued to the screen. You will want to know what happens next so badly you will be clicking that next episode button immediately.
Space Force is the perfect combination of off the cuff jokes, satirical content, and a story that people will care about. By the end of season one you will be rooting for some characters, and you might be wishing death on others. Well, maybe not that far.
The point is these actors will get you invested in the story, and you will have a good time following along. This show's ten episodes fly by so quickly they will have you begging for more. After binging the series in less than 24 hours, I knew I had to experience it again. So far I have watched it through three times — and the jokes hold up. THAT says a lot.
About Space Force
A group of people are tasked with establishing the U.S. Space Force.
Get ready to binge Space Force on Netflix May 29th!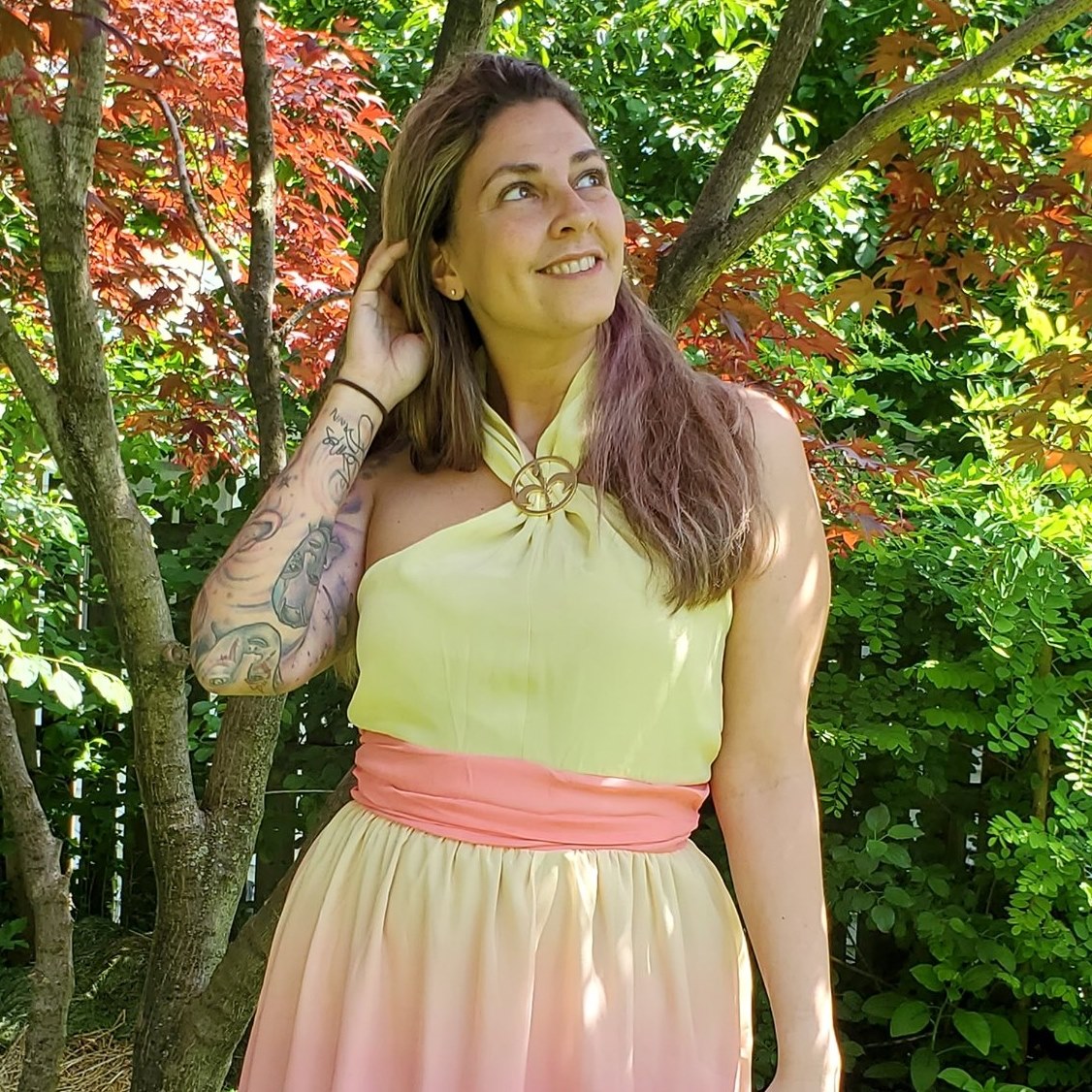 Tessa Smith is a Rotten Tomatoes Tomatometer-approved Film and TV Critic. She is also a Freelance Writer. Tessa has been in the Entertainment writing business for almost ten years and is a member of several Critics Associations including the Critics Choice Association, Hollywood Critics Association, and the Greater Western New York Film Critics Association.