I put together this collection of my favorite travel quotes that are perfect to use as an Instagram caption! They are sure to inspire you to go travel now!
I love to travel whenever I get the chance to. And if you are like me, and also enjoy sharing travel photos on Instagram, I know you are always looking for the perfect travel quotes to caption them with. Over the years I collected some of my absolute favorites and now I want to share them with you!
The Best Travel Quotes For Instagram Captions
Some of these are inspiring, some are a little funny, but all of them depict travel! And I can guarantee that just reading these will have you itching for your next adventure!
"IF YOU ARE ALWAYS TRYING TO BE NORMAL, YOU WILL NEVER KNOW HOW AMAZING YOU CAN BE." – MAYA ANGELOU
"GREAT THINGS NEVER CAME FROM COMFORT ZONES."
"OH, THE PLACES YOU'LL GO." – DR. SEUSS
"LIFE IS EITHER A DARING ADVENTURE OR NOTHING AT ALL" – HELEN KELLER
"THE WORLD IS A BOOK AND THOSE WHO DO NOT TRAVEL READ ONLY A PAGE." – SAINT AUGUSTINE
"NOT ALL THOSE WHO WANDER ARE LOST" – J.R.R. TOLKIEN
"I AM NOT THE SAME, HAVING SEEN THE MOON SHINE ON THE OTHER SIDE OF THE WORLD." – MARY ANNE RADMACHER
"IT IS BETTER TO SEE SOMETHING ONCE THAN TO HEAR ABOUT IT A THOUSAND TIMES."
"TRAVEL IS FATAL TO PREJUDICE, BIGOTRY, AND NARROW MINDEDNESS, AND MANY OF OUR PEOPLE NEED IT SORELY ON THESE ACCOUNTS." – MARK TWAIN
"THE REAL VOYAGE OF DISCOVERY CONSISTS NOT IN SEEKING NEW LANDSCAPES, BUT IN HAVING NEW EYES." – MARCEL PROUST
"TRAVEL MAKES ONE MODEST, YOU SEE WHAT A TINY PLACE YOU OCCUPY IN THE WORLD." – GUSTAVE FLAUBERT
"TRAVEL DOESN'T BECOME ADVENTURE UNTIL YOU LEAVE YOURSELF BEHIND"
"TAKE ONLY MEMORIES, LEAVE ONLY FOOTPRINTS." – CHIEF SEATTLE
"DON'T TELL ME HOW EDUCATED YOU ARE, TELL ME HOW MUCH YOU HAVE TRAVELLED." – MOHAMMED
"LIKE ALL GREAT TRAVELERS, I HAVE SEEN MORE THAN I REMEMBER AND REMEMBER MORE THAN I HAVE SEEN." – BENJAMIN DISRAELI
"LIFE'S A JOURNEY, NOT A DESTINATION." – AEROSMITH
"JOBS FILL YOUR POCKET BUT ADVENTURES FILL YOUR SOUL." – JAMIE LYN BEATTY
"IF YOU THINK ADVENTURE IS DANGEROUS, TRY ROUTINE, IT'S LETHAL" – PAUL COELHO
"STOP WORRYING ABOUT THE POTHOLES IN THE ROAD AND ENJOY THE JOURNEY" – BABS HOFFMAN
"FEAR IS ONLY TEMPORARY. REGRETS LAST FOREVER."
"I HAVEN'T BEEN EVERYWHERE, BUT IT'S ON MY LIST." – SUSAN SONTAG
"LIFE BEGINS AT THE END OF YOUR COMFORT ZONE."
"A JOURNEY IS LIKE MARRIAGE. THE CERTAIN WAY TO BE WRONG IS TO THINK YOU CONTROL IT." – JOHN STEINBECK
"ONCE A YEAR, GO SOMEWHERE YOU HAVE NEVER BEEN BEFORE." – DALAI LAMA
"THERE IS NOTHING SAFER THAN FLYING, IT'S CRASHING THAT IS DANGEROUS." – THEO COWAN
"JET LAG IS FOR AMATEURS." – DICK CLARK
"MAN CANNOT DISCOVER NEW OCEANS UNLESS HE HAS THE COURAGE TO LOSE SIGHT OF THE SHORE." – ANDRE GIDE
"TRAVEL IS THE ONLY THING YOU BUY THAT MAKES YOU RICHER."
"I WOULD RATHER OWN A LITTLE AND SEE THE WORLD THAN OWN THE WORLD AND SEE A LITTLE OF IT." – ALEXANDER SATTLER
"WHEN WAS THE LAST TIME YOU DID SOMETHING FOR THE FIRST TIME?"
"LIVE WITH NO EXCUSES AND TRAVEL WITH NO REGRETS." – OSCAR WILDE
"DON'T LISTEN TO WHAT THEY SAY, GO SEE."
"WE TRAVEL NOT TO ESCAPE LIFE BUT FOR LIFE NOT TO ESCAPE US."
"DON'T QUIT YOUR DAY DREAM."
"I DON'T KNOW WHERE I'M GOING, BUT I'M ON MY WAY"
"TO TRAVEL IS TO LIVE" – HANS CHRISTIAN ANDERSON
"I WANT TO MAKE MEMORIES ALL OVER THE WORLD"
"TO TRAVEL IS TO DISCOVER THAT EVERYONE IS WRONG ABOUT OTHER COUNTRIES." – ALDOUS HUXLEY
"THERE'S A SUNRISE AND SUNSET EVERY SINGLE DAY, AND THEY'RE ABSOLUTELY FREE. DON'T MISS SO MANY OF THEM."
"STOP BEING AFRAID OF WHAT COULD GO WRONG AND THINK OF WHAT COULD GO RIGHT."
"IF YOUR SHIP DOESN'T COME IN, SWIM OUT TO IT." – JOHNATHAN WINTERS
"ADVENTURE IS WORTHWHILE." – AESOP
"BECAUSE WHEN YOU STOP AND LOOK AROUND, THIS LIFE IS PRETTY AMAZING."
"TRAVEL…THE BEST WAY TO BE LOST AND FOUND AT THE SAME TIME." – BRENNA SMITH
"YOU CAN SHAKE THE SAND FROM YOUR SHOES, BUT NOT FROM YOUR SOUL."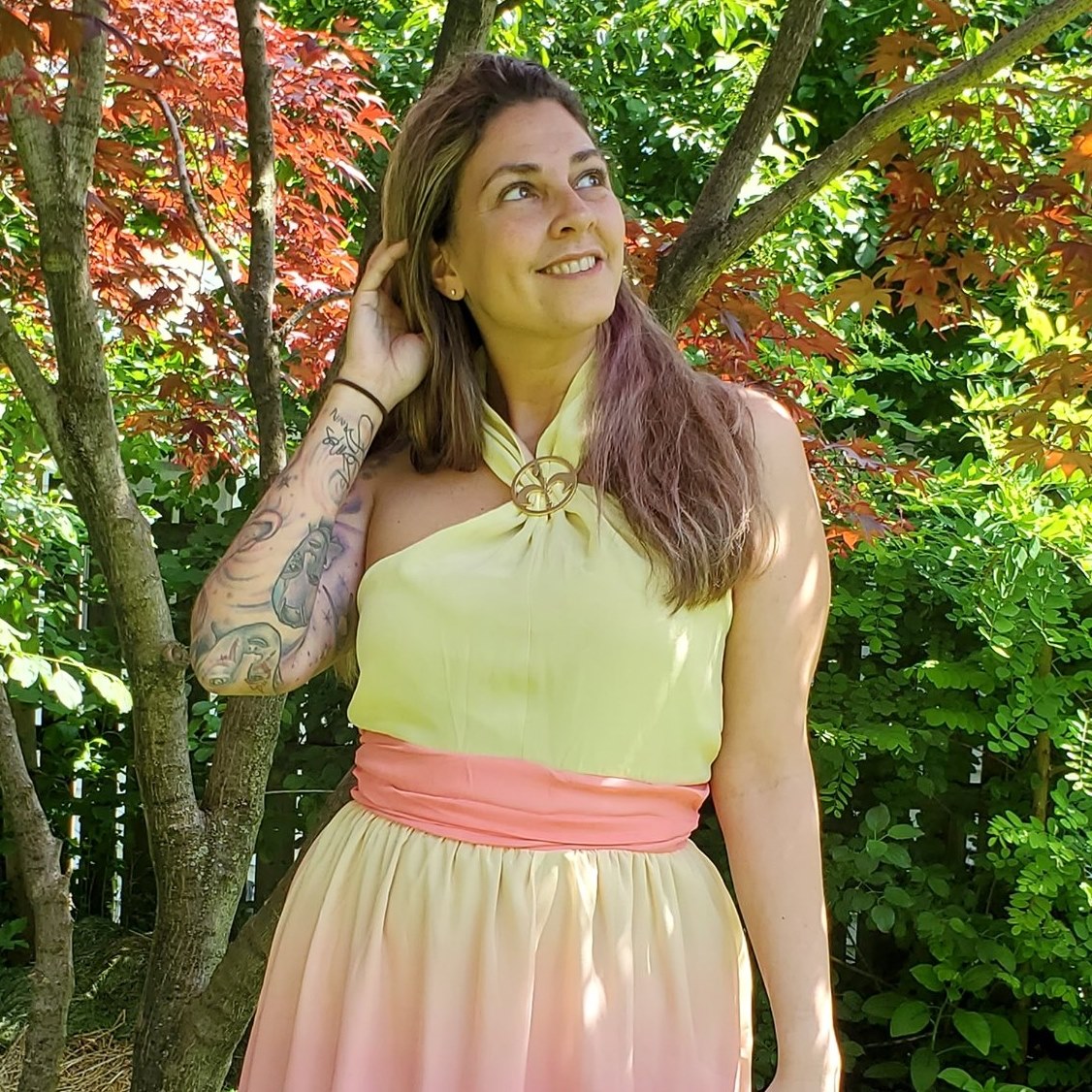 Tessa Smith is a Rotten Tomatoes Tomatometer-approved Film and TV Critic. She is also a Freelance Writer. Tessa has been in the Entertainment writing business for almost ten years and is a member of several Critics Associations including the Critics Choice Association, Hollywood Critics Association, and the Greater Western New York Film Critics Association.